Build Your Future as a Nurse
Nursing is a respected profession that requires physical stamina, a solid scientific knowledge base, psychological health, keen assessment skills, manual dexterity, and the ability to work and communicate effectively with diverse groups of people.
The Registered Nursing Program is a two-year associate in science degree program. Upon completion of this program of study, approved by the California Board of Registered Nursing, students are eligible for licensure as registered nurses. Registered nurses care for patients and clients in hospitals, schools, clinics, homes, and a variety of health care settings. Nursing students take classes with both theory and clinical experience in medical surgical, geriatric, maternal-child, mental health, and child-family nursing. Nursing students have classes in pharmacology, psychology, sociology, and human communication. The program is accredited from the Accreditation Commission for Education in Nursing, and program approval from the California Board of Registered Nursing.
Program options include the Career Mobility Program for Licensed Vocational Nurses and the Licensed Psychiatric Technicians to become Registered Nurses. Students are admitted to the RN Program after completing prerequisites, completion of proficiency exams and skills testing on a space-available basis.
Frequently Asked Questions
Upon completion of this program, students will be awarded an AS degree. The Associate in Science in Nursing (ASN) is transferrable for BSN, MSN, DNP or PhD in Nursing.
Depending on the program and the number of units taken each semester, completing the program can take from two semesters to about two years. However, there may be additional requirements to get into the program. It is strongly recommended that students attend a workshop for more detailed information. The Health Science Workshop Schedule and Reservations link is here: https://www.eventbrite.com/o/cypress-college-health-science-division-1128417011.
The program is $46 per unit for California residents, not including books, fees, and supplies. Units vary by course but the average is 3-5 units per course. Estimated cost, in addition to the tuition, includes parking, health fees, materials fees, books, software, uniforms, clinical supplies, liability insurance, background check/drug test/document tracker and immunizations or titers. The total cost range can be estimated at $2,500- $5,250.
RNs care for patients and clients in hospitals, schools, clinics, homes, and a variety of healthcare settings. In California, the average Registered Nurse salary in California is $102,700, which is well above the national average. The monthly salary is $8,558 or an average of $49.37 per hour. The average BSN Nurse Salary in California is $125,430, with an hourly wage of $60.30.
Graduates are qualified to work in hospitals, physicians' offices, home healthcare services, and a variety of community sites such as outpatient clinics and schools, or serve in the military.
Prerequisites in English and biological sciences (anatomy, physiology, microbiology) are required for application to the RN Program.
The Cypress College Associate Degree Registered Nursing Program requires background checks and drug tests on all students entering the nursing program. In compliance with the Joint Commission, any health care facility that requires employees to have personal criminal background checks must also require the same for students and volunteers involved with health care. In addition, health care workers, including students are required to be free from diseases that place self and others at risk. Some examples include but are not limited to immunocompromised, communicable diseases, and emotional instability. Therefore, students are required to have a Health Examination, titers and immunizations, and a negative TB test.
Students are required to have personal health insurance, malpractice insurance, and CPR for health care provides certification from the American Heart Association.
The Board of Registered Nursing (BRN) reviews prior convictions, both misdemeanor and felony. Record of prior convictions may prevent licensure.  Please refer to FAQ and answers from the BRN, for more information.
The RN license must be renewed every two years with proof of 30 hours of continuing education after the first renewal.
Please read the Registered Nursing Program Brochure to get detailed information about the application process for admission to the Registered Nursing Program.
Please consider attending an information workshop about Cypress College Health Science Programs. Find the Health Science Workshop Schedule and Reservations link by clicking here or by visiting http://news.cypresscollege.edu/Documents/health-science/Health-Science-Flyer060419.pdf
Denise Vo
Counselor
(714) 484-7283
Health Science Division, Room 200
Counseling Center for appointments
(714) 484-7283
Denise Bernstein RN, MSN (Cypress Alumni 1990)
Interim Director
(714) 484-7281
Beena Eapen RN, MSN
Instructor
(714) 484-7283
Michael Faraci RN, MSN, DNP
Instructor
(714) 484-7283
Christine Hoang RN, DNP
Instructor
(714) 484-7283
Shinah Kim RN, MSN
Instructor
(714) 484-7283
Sally McNay RN, MSN (Cypress Alumni 1989)
Assistant Director
(714) 484-7283
Ryan Ortega RN, MSN (Cypress Alumni 2005)
Instructor
(714) 484-7283
Thu Pham RN, DNP, FNP
Instructor
(714) 484-7283
Elizabeth Putman RN, MSN, FNP
Instructor
(714) 484-7283
Susie Smith RN, MSN Ed
Assistant Director
(714) 484-7283
Jane Walker RN, MSN
Instructor
(714) 484-7283
Marredda Williams RN, MSN Ed
Instructor
(714) 484-7283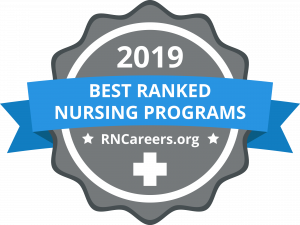 CONTACT THE DEPARTMENT:
Denise Bernstein
Lisa Benjamin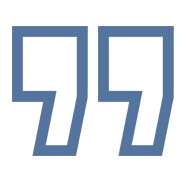 Lisa Benjamin
"I love Cypress College! Without the help from all my professors and the lab technicians, I don't know where I would be. They are always there to walk me through step-by-step or help me troubleshoot where I made a mistake. It is very obvious they want us to succeed. I couldn't be happier with my decision to attend Cypress."
- Lisa Benjamin
Tanya Washington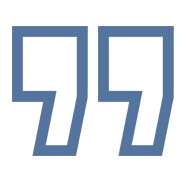 Tanya Washington
"The Business/CIS Division has some of the most caring and encouraging administrators, faculty, and staff at Cypress College. While achieving my AS in Computer Programming, I was able to go to college while I fulfilled a desire of mine to help and assist students in a capacity near and dear to my heart. My horizons have expanded far beyond my dreams."
- Tanya Washington