Build Your Future as a Nurse
Nursing is a respected profession that requires physical stamina, a solid scientific knowledge base, psychological health, keen assessment skills, manual dexterity, and the ability to work and communicate effectively with diverse groups of people.
The Registered Nursing Program is a two-year associate in science degree program. Upon completion of this program of study, approved by the California Board of Registered Nursing, students are eligible for licensure as registered nurses. Registered nurses care for patients and clients in hospitals, schools, clinics, homes, and a variety of health care settings. Nursing students take classes with both theory and clinical experience in medical surgical, geriatric, maternal-child, mental health, and child-family nursing. Nursing students have classes in pharmacology, psychology, sociology, and human communication. The program is accredited from the Accreditation Commission for Education in Nursing, and program approval from the California Board of Registered Nursing.
Program options include the Career Mobility Program for Licensed Vocational Nurses and the Licensed Psychiatric Technicians to become Registered Nurses. Students are admitted to the RN Program after completing prerequisites, completion of proficiency exams and skills testing on a space-available basis.
Nursing Program Mission Statement:
The Registered Nursing Program provides student centered education designed to prepare graduates to practice as registered nurses and provides a foundation for lifelong learning. Cypress College registered nurse graduates provide safe, quality, patient centered care.
Philosophy Statement:
The Cypress College nursing faculty ascribes to the core competencies for nursing and nursing education identified by the Quality and Safety Education for Nurses (QSEN) project. While firmly based in science and the arts, the essence of nursing is caring and compassionate patient centered care. Ethical standards, respect for individual dignity, and consideration of cultural context are implicit in the practice of patient-centered care. The nurse advocates for patients and families in ways that promote self-determination, integrity, and ongoing growth as human beings. Nursing care is provided in collaboration with the patient, the family and members of the health care team. The nurse displays a spirit of inquiry by examining evidence to improve quality of care, promote safety and improve patient outcomes. Nursing judgment is integral to making competent decisions related to the provision of safe and effective nursing care. In order to make informed clinical decisions, the nurse must have a firm foundation in and understanding of the concepts of oxygenation, regulation and movement. Information essential to nursing care is communicated via a variety of technological and human means. The adoption of these key philosophical components fosters the development of the nurse's professional identity.
Please click here for the Cypress College Associate Degree Nursing Program Pass Rates.
Frequently Asked Questions
Upon completion of this program, students will be awarded an AS degree. The Associate in Science in Nursing (ASN) is transferrable for BSN, MSN, DNP or PhD in Nursing.
Depending on the program and the number of units taken each semester, completing the program can take from two semesters to about two years. However, there may be additional requirements to get into the program. It is strongly recommended that students attend a workshop for more detailed information. The Health Science Workshop Schedule and Reservations link is here: https://www.eventbrite.com/o/cypress-college-health-science-division-1128417011.
The program is $46 per unit for California residents, not including books, fees, and supplies. Units vary by course but the average is 3-5 units per course. Estimated cost, in addition to the tuition, includes parking, health fees, materials fees, books, software, uniforms, clinical supplies, liability insurance, background check/drug test/document tracker and immunizations or titers. The total cost range can be estimated at $2,500- $5,250.
RNs care for patients and clients in hospitals, schools, clinics, homes, and a variety of healthcare settings. In California, the average Registered Nurse salary in California is $102,700, which is well above the national average. The monthly salary is $8,558 or an average of $49.37 per hour. The average BSN Nurse Salary in California is $125,430, with an hourly wage of $60.30.
Graduates are qualified to work in hospitals, physicians' offices, home healthcare services, and a variety of community sites such as outpatient clinics and schools, or serve in the military.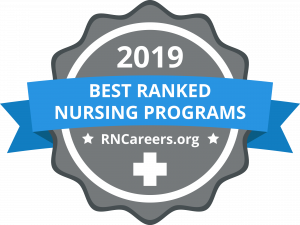 CONTACT THE DEPARTMENT:
Nursing Department
CONTACT THE DEPARTMENT:
Denise Vo
Lisa Benjamin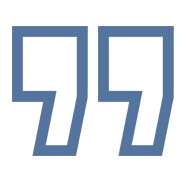 Lisa Benjamin
"I love Cypress College! Without the help from all my professors and the lab technicians, I don't know where I would be. They are always there to walk me through step-by-step or help me troubleshoot where I made a mistake. It is very obvious they want us to succeed. I couldn't be happier with my decision to attend Cypress."
- Lisa Benjamin
Tanya Washington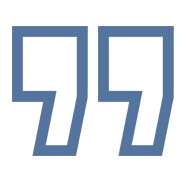 Tanya Washington
"The Business/CIS Division has some of the most caring and encouraging administrators, faculty, and staff at Cypress College. While achieving my AS in Computer Programming, I was able to go to college while I fulfilled a desire of mine to help and assist students in a capacity near and dear to my heart. My horizons have expanded far beyond my dreams."
- Tanya Washington