Diagnostic Medical Sonography Program Application Dates and Health Science Application Login
Diagnostic Medical Sonography Program Application Information
Diagnostic Medical Sonography Application Checklist
Diagnostic Medical Sonography Workshop Dates
Build Your Future as a Diagnostic Sonographer
The Diagnostic Medical Sonography Program prepares students for the American Registry of Diagnostic Medical Sonography examination and for employment in a hospital or clinical setting. Students receive practical training in general sonography (or ultrasound) for use on superficial structures, the abdomen, and pelvis, and in obstetrics.
The Cypress College Diagnostic Medical Sonography program is accredited by the Commission on Accreditation of Allied Health Education Programs (CAAHEP) upon the recommendation of the Joint Review Committee in Diagnostic Medical Sonography.
Commission on Accreditation of Allied Health Education Programs
9355-113th St. N, #7709 Seminole, FL 33775 Phone: (727) 210-2350
www.caahep.org
The goals of the DMS Sonography Program are:
To prepare competent entry-level sonographers in the cognitive (knowledge), psychomotor (skills), and affective (behavior) learning domains for the abdominal sonography-extended concentration.
 To prepare competent entry-level sonographers in the cognitive (knowledge), psychomotor (skills), and affective (behavior) learning domains for the obstetrics and gynecology concentration.
The DMS Program Information Page provides information on Minimum Standards to Apply, Foundation Courses & Requirements, Application & Selection Procedures, and Curriculum.
If you want to take the prerequisite (foundation) courses at a college other than Cypress College, the DMS List will show what courses would transfer. If you do not find the college you want on this list, you will need to contact Kelly Carter, Health Science counselor, kcarter@cypresscollege.edu.
Cypress' Diagnostic Medical Sonography program boasts a pass rate that is regularly 100 percent on the American Registry of Diagnostic Medical Sonographers (ARDMS) examination and a post-graduation employment rate of 100 percent.
Find American Registry of Diagnostic Medical Sonographers (ARDMS) Pass Rates here.
Program Mission Statement
The Cypress College Diagnostic Medical Sonography program provides a high-quality education to prepare a diverse population of students with entry level skills needed to become competent and confident sonographers.
Program Goals
1. To prepare competent entry-level general sonographers in the cognitive (knowledge), psychomotor (skills), and affective (behavior) learning domains in the abdominal sonography extended concentration and the obstetric and gynecology concentration.
2. Students will develop the skills necessary to communicate effectively.
3. Students will use critical thinking and problem-solving skills.
4. Students will evaluate the importance of professional development and growth.
5. The program will provide the community with entry level sonographers for employment in the healthcare setting.
Student Learning Outcomes
The student will:
1. Apply appropriate scanning techniques in all sonography procedures.
2. Employ proper patient care techniques.
3. Demonstrate oral and written communication skills.
4. Be able to relate to and anticipate the needs of the doctors and technologists.
5. Be able to adjust to changes, situations, patient conditions, and deviation from the normal routine.
6. Demonstrate knowledge of ethical requirements for an entry level sonographer along with ethical practices in a healthcare setting.
7. Understand their professional obligations upon gaining their ARDMS status.
Frequently Asked Questions
Diagnostic Medical Sonography Certificate
Diagnostic Medical Sonography Associate in Science Degree
Once accepted to the program, it takes 21 months. Information workshops are available for students who are interested in getting started in the sonography program. These workshops are given by a Health Science counselor who will present information and answer questions. The Health Science Workshop Schedule and Reservations link is at the link above as well.
The program is $46 per unit for California residents, not including books, fees, and supplies. Units vary by course, but the average is three units per course. The unit cost for the certificate and associate degree will vary depending upon the number of prerequisites needed. Most students also qualify for some form of financial aid.
Graduates are qualified to work in any hospital or clinic.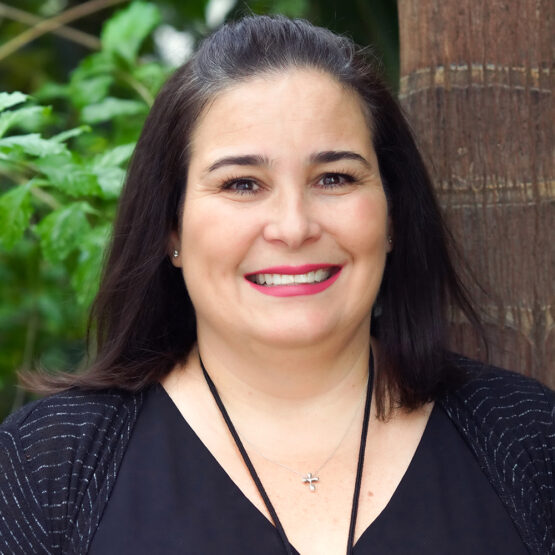 I graduated from the Cypress College DMS program in 2004. I also have a radiology imaging license. I started teaching at Cypress College in 2005. I was the Clinical Coordinator and also taught most of the DMS program courses. In fall of 2022 I became the Program Director and still teach many of the program courses. I love working with students and helping them reach their educational goals.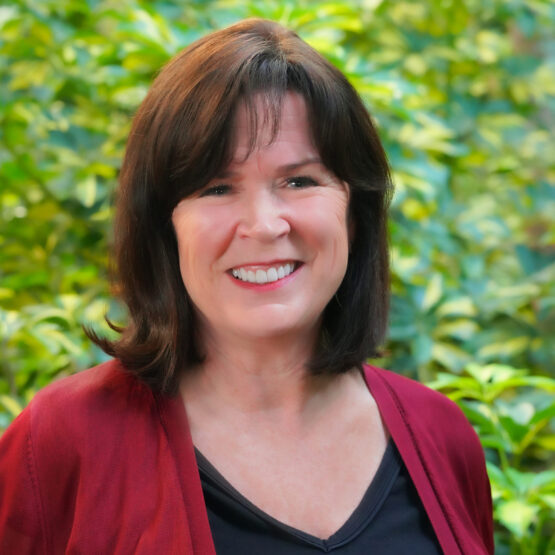 Lynn Mitts is a professor in the radiologic technology program at Cypress College. She has more than 35 years of experience in medical imaging specializing in radiography and sonography. She has a Master's degree in Occupational Studies along with a Bachelor's degree in Radiography. She has been the Program Director for both the Radiology and Diagnostic Medical Sonography programs. She currently teaches courses in radiation physics, introduction to radiography, imaging techniques, and radiology externship. Professor Mitts has licenses from the California Department of Public Health and American Registry of Radiologic Technologists, along with the American Registry of Diagnostic Medical Sonography credential.
Program Mapper: View course options for these programs, below.
This program requires prerequisites and a health science application, available through a link on the top of the page.
These courses must be taken before you can apply to the program:
Radiologic Physics (or a general physics course)
Patient Care
Medical Terminology
Survey of Disease (pathophysiology)
Anatomy and Physiology
English or Speech
Computers
Intermediate Algebra (Math 40 or higher)
Medical Sonography Theory

DMS 160 C Introduction to Sonography — must be completed at Cypress College during the summer session prior to the next fall semester. This course is offered only to the accepted and alternate students who will start the program in the following fall semester. DMS 160 is a non-repeatable course. Failure to pass, or a withdrawl from the course with a "W," will prevent eligibility for future applications.

Cross Sectional Imaging*
Ethics*
*These courses may be taken before or during the program.
Below is additional information that will be useful in deciding if this program is right for you.
When is the application deadline?
Applications are taken in the month of February for an August start date. Prerequisite courses must be completed with a "C" grade or better at the time of application.
Is there a wait list?
No. Cypress College does not have a wait list. If you do not make it into the program the year you applied, then you would have to reapply.
Can I take courses at another college?
Yes, the prerequisites may be taken at another college, except for the DMS 60 Medical Sonography Theory. Speak to a Health Science counselor to make sure those courses will transfer to Cypress College and meet our requirements.Information workshops are available for potential students. These are given by our Health Science counselor about four times a semester in the evenings.
How many students do you take?
We accept as many students as we have clinical training sites. Usually this is between 19-20 students each year.
How are students accepted into the DMS program?
The applicants with the highest GPA in the required prerequisite courses will be higher on the acceptance list. Applicants who have a radiology license will receive more points if they submit a copy of their radiology licenses and have proof of years of experience.
Will I be provided a training site?
Yes, the college is responsible for assigning the student to an accredited hospital for training.
What is the schedule like? Can I train in ultrasound part-time?
This program is not 40 hours per week, but it is also not part time. Clinical training is Monday through Thursday, between 24-32 hours per week. Didactic courses are on Friday.
Are there any night courses I have to take?
There are two courses that the student may take during the program, Cross Sectional Imaging and Ethics. These courses are on Tuesday evenings. They are scheduled back-to-back. Cross-sectional Imaging is the first seven weeks and Ethics the second nine weeks. Again, these two courses may be taken prior to acceptance into the program. However, they will not be calculated in the GPA for application.
What clinical sites do you have?
Our clinical and hospital affiliates are spread over the entire Los Angeles/Orange County region.
 What is the area of training?
Cypress Colleges provides general sonography training. This includes abdomen, small parts, and OB/GYN exams. Vascular training or Echocardiography are not included in this program.
Please consider attending an information workshop about Cypress College Health Science Programs. The Health Science Workshop Schedule and Reservations link is at the top of the page.
Diagnostic Medical Sonography News