#CYProud: Ashley Kipling, Diagnostic Medical Sonography
At Cypress College, we are proud of our students, many of whom have overcome difficult situations, seek to better their stations in life, and have brilliant dreams and visions for their futures. Our students make a difference in their communities and the lives of many others, and we are pleased to featured distinguished #CYProud students like Ashley.
Ashley Kipling
Cypress + DMS
Kipling is a diagnostic medical sonography major finishing her degree at Cypress College this fall semester. After graduating from Cal Poly San Luis Obispo in 2007 with a degree in psychology and Spanish, she spent a decade in social work counseling those with mental illness, advocating for those with developmental disabilities, and aiding those in crisis. Life changes, particularly single motherhood, led her to return to school at Cypress College in the Diagnostic Medical Sonography Program, and she is preparing to graduate at the end of the current fall semester.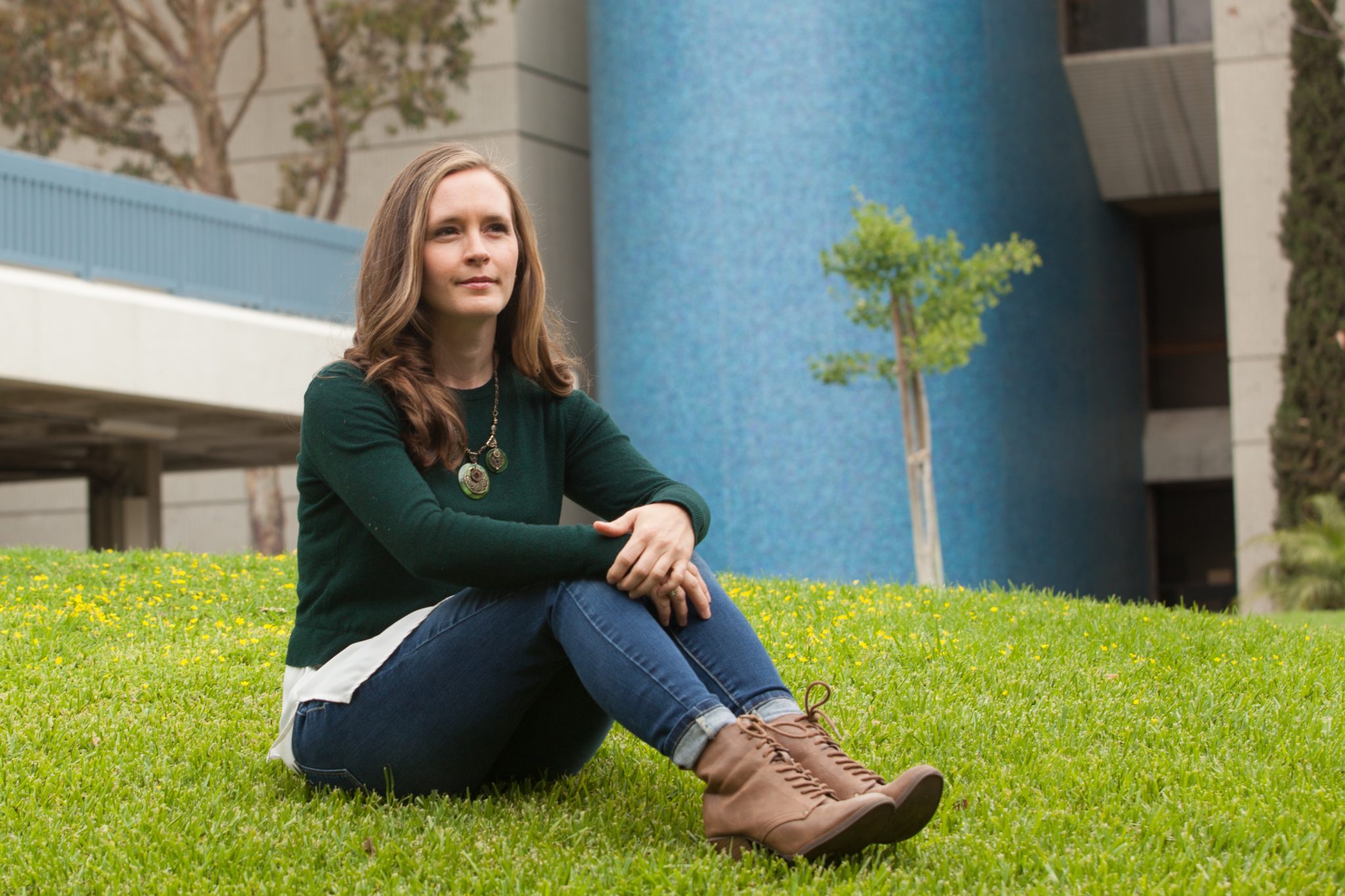 Please tell us a little about yourself. Where did you grow up? What are your interests? What is your story?
I am a Southern California girl, born and raised. I attended Irvine Valley College before transferring to Cal Poly San Luis Obispo for my undergraduate degree. After graduating college in 2007 with a degree in psychology and Spanish, I entered the social work field. Over the past decade, I have counseled individuals with mental illness, helped advocate for those with developmental disabilities, and walked alongside those in crisis. My goal was always to go back for my master's degree to become a marriage and family therapist, but my own family life picked up, so I'd put those goals on the back burner for the time being.
It was not long after becoming a mother to my beautiful daughter in 2013 that my marriage went through some difficult times. I was hopeful that it could be reconciled and that our family could be repaired. Unfortunately, it was within a year after my daughter's birth that I became a single mother and the sole financial provider for us. In light of these life changes, I decided to make a new path for my daughter and I, and began attending night classes to enter the sonography field while still working full time in social work.
Currently, I am in Cypress College's Diagnostic Medical Sonography Program, and am set to graduate this December. It is a lot of work being a full-time student and a mother, but I am so thankful for the opportunities God has given me. I enjoy spending my free time with my daughter, family, and friends. My daughter and I enjoy going to the park, feeding the ducks there, and gardening.
Why did you choose Cypress College?
I chose Cypress College due to its competitive Diagnostic Medical Sonography program. I am proud to be a part of a program that holds such a strong reputation within the community.
What have you been involved in at Cypress College? How has your path unfolded?
Due to the many hats I wear as a mother, the provider for my daughter, and full-time student, I am busy, busy, busy. Unfortunately, I do not have time for extracurricular activities at Cypress College. However, I am actively involved in my church and support a local pregnancy clinic.
What are you most passionate about? Why?
I am an idealist at heart and always strive to do my best, no matter what the circumstance. This underlies all my efforts: in mothering my daughter, in pursuing my goals, and in helping others. I love encouraging others to see their worth and potential, and overcome the obstacles in their lives. That is what I loved most during my time in the counseling field and what I am eager to take into my future career as a sonographer.
Who are the faculty and staff that have helped you get where you are today?
I am so grateful for the support and encouragement from each of the professors within my program. To my professor, Nancy Corrales, who has provided continued support, a listening ear, and encouragement. This has meant the world to me! To Emma Anton for her knowledge, patience, and continued support. And to both Julie Hollinghurst and Lynn Mytts for their encouraging and positive spirits.
To my clinical supervisor, Labi Sonuyi, for her countless hours of teaching, and for her investment in my training. And to all the techs at my site who have spent many hours teaching, guiding, and encouraging me. Thank you…I would not have come this far without each and every one of you!
What are your immediate plans after completing your studies at Cypress College (at your transfer institution, in the workforce, etc.)?
After four years of maintaining life at a frenetic pace, I may sleep for an entire week straight after I graduate! After that, though, I hope to gain employment in the sonography field and continue honing my skills as an ultrasound tech.
What are your long-term goals? What do you aspire to?
I am eager to see where my sonography career takes me. I loved working in the helping field by counseling others and am excited to bring the skills I've refined over the past decade into the medical field. I hope that my patient, compassionate, and empathic nature will provide a peaceful, comfortable environment for my patients in times of anxiety and uncertainty.
What are you most proud of?
I am most proud of making a new path for my daughter and I, especially after all of the obstacles we have faced over the past few years. I am grateful that I will be able to provide for her financially and always have a career I can depend on and grow within.
What one bit of advice would you give to current and future Cypress College students?
Never give up on your goals. Keep your eye on the prize and get up each day and remind
yourself, "You can do this"!
Is there anything else you'd like to share?
Life can take you by surprise sometimes, but it's with God's grace and strength that I've not only been able to bounce back, but to thrive. I would not have been able to go through my school program and this season without the support of my family, especially my mom, my wonderful boyfriend, and my community of friends. I am forever grateful!