Build Your Future as a Diagnostic Sonographer
The Diagnostic Medical Sonography Program prepares students for the American Registry of Diagnostic Medical Sonography examination and for employment in a hospital or clinical setting. Students receive practical training in general sonography (or ultrasound) for use on superficial structures, the abdomen, and pelvis, and in obstetrics.
The Cypress College Diagnostic Medical Sonography program has programmatic accreditation from the Commission on Accreditation in Allied Health Education Programs (CAAHEP) through the Joint Review Committee in Diagnostic Medical Sonography.
Commission on Accreditation of Allied Health Education Programs
25400 US Hwy 19 N., Suite 158
Clearwater, FL 33763
(727) 210-2350
www.caahep.org
Cypress' Diagnostic Medical Sonography program boasts a pass rate that is regularly 100 percent on the American Registry of Diagnostic Medical Sonographers (ARDMS) examination and a post-graduation employment rate of 100 percent.
The DMS Brochure provides information on Minimum Standards to Apply, Foundation Courses & Requirements, Application & Selection Procedures, and Curriculum.
If you want to take the prerequisite (foundation) courses at a college other than Cypress College, the DMS List will show what courses would transfer. If you do not find the college you want on this list, you will need to contact Kelly Carter, Health Science counselor, kcarter@cypresscollege.edu.
Find American Registry of Diagnostic Medical Sonographers (ARDMS) Pass Rates here. For a list of resources and Frequently Asked Questions, click here.
Frequently Asked Questions
Diagnostic Medical Sonography Certificate
Diagnostic Medical Sonography Associate in Science Degree
Once accepted to the program, it takes 21 months. You can find a breakdown of the timeframe by visiting the link to DMS Resources and FAQs (http://news.cypresscollege.edu/Documents/health-science/DMS-Resource-FAQs-Program-Schedule.pdf). Information workshops are available for students who are interested in getting started in the sonography program. These workshops are given by a Health Science counselor who will present information and answer questions. The Health Science Workshop Schedule and Reservations link is at the link above as well.
The program is $46 per unit for California residents, not including books, fees (http://news.cypresscollege.edu/Documents/careers-site/Diagnostic-Medical-Sonography-Fees.2019.pdf), and supplies. Units vary by course, but the average is three units per course. The unit cost for the certificate and associate degree will vary depending upon the number of prerequisites needed. Most students also qualify for some form of financial aid.
Diagnostic Sonographer. Average $55,000 to $90,000 per year.
Graduates are qualified to work in any hospital or clinic.
Program Mapper: View course options for these programs, below.
This program requires prerequisites and a health science application, available through a link on the top of the page. Here is a link to the program brochure.
These courses must be taken before you can apply to the program:
Radiologic Physics (or a general physics course)
Patient Care
Medical Terminology
Survey of Disease (pathophysiology)
Anatomy and Physiology
English or Speech
Computers
Intermediate Algebra (Math 40 or higher)
Medical Sonography Theory
DMS 60 Medical Sonography Theory—for accepted students only. This last prerequisite course is taken in the summer before the August start date.
Cross Sectional Imaging*
Ethics*
*These courses may be taken before or during the program.
Below is additional information that will be useful in deciding if this program is right for you.
When is the application deadline?
Applications are taken in the month of February for an August start date. Prerequisite courses may be in progress at the time of application; however, these courses must be completed with a "C" grade or better by the end of the semester in May. These in-progress courses will not be calculated in the GPA for ranking. However, if you do not make it into the program this year, then those courses will be calculated for the GPA the following year.
Is there a wait list?
No. Cypress College does not have a wait list. If you do not make it into the program the year you applied, then you would have to reapply.
Can I take courses at another college?
Yes, the prerequisites may be taken at another college, except for the DMS 60 Medical Sonography Theory. Speak to a Health Science counselor to make sure those courses will transfer to Cypress College and meet our requirements.Information workshops are available for potential students. These are given by our Health Science counselor about four times a semester in the evenings. To obtain information on this schedule contact the Health Science Counselor Administrative Assistant at (714) 484-7270.
How many students do you take?
We accept as many students as we have clinical training sites. Usually this is between 19-20 students each year.
How are students accepted into the DMS program?
The applicants with the highest GPA in the required prerequisite courses will be higher on the acceptance list. Applicants who have a radiology license will receive more points if they submit a copy of their radiology licenses and have proof of years of experience.
Will I be provided a training site?
Yes, the college is responsible for assigning the student to an accredited hospital for training.
What is the schedule like? Can I train in ultrasound part-time?
This program is not 40 hours per week, but it is also not part time. Clinical training is Monday through Thursday, between 24-32 hours per week. Didactic courses are on Friday.
Are there any night courses I have to take?
There are two courses that the student may take during the program, Cross Sectional Imaging and Ethics. These courses are on Tuesday evenings. They are scheduled back-to-back. Cross-sectional Imaging is the first seven weeks and Ethics the second nine weeks. Again, these two courses may be taken prior to acceptance into the program. However, they will not be calculated in the GPA for application.
What clinical sites do you have?
Our clinical and hospital affiliates are spread over the entire Los Angeles/Orange County region.
 What is the area of training?
Cypress Colleges provides general sonography training. This includes abdomen, small parts, and OB/GYN exams. Vascular training or Echocardiography are not included in this program.
Please consider attending an information workshop about Cypress College Health Science Programs. The Health Science Workshop Schedule and Reservations link is here: http://news.cypresscollege.edu/Documents/health-science/Health-Science-Workshop-Series.pdf
Lynn Mitts, M.A., CRT-RF, RT(R), RDMS
Program Director
lmitts@cypresscollege.edu
(714) 484-7000 ext. 48947
Room 200 Faculty Offices
Nancy Corrales, B.S., CRT-RF, RT(R), RDMS
Clinical Coordinator
(714) 484-7000 ext. 48914
Emma Anton, RDMS, RVT
Adjunct Faculty
Julie Hollinghurst, RDMS, RVT
Adjunct Faculty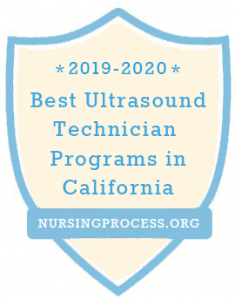 CONTACT THE DEPARTMENT:
Lynn Mitts, M.A., CRT-RF, RT(R), RDMS
CONTACT THE DEPARTMENT:
Kelly Carter
Lisa Benjamin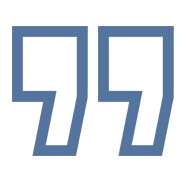 Lisa Benjamin
"I love Cypress College! Without the help from all my professors and the lab technicians, I don't know where I would be. They are always there to walk me through step-by-step or help me troubleshoot where I made a mistake. It is very obvious they want us to succeed. I couldn't be happier with my decision to attend Cypress."
- Lisa Benjamin
Tanya Washington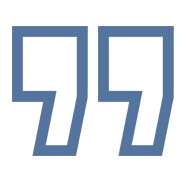 Tanya Washington
"The Business/CIS Division has some of the most caring and encouraging administrators, faculty, and staff at Cypress College. While achieving my AS in Computer Programming, I was able to go to college while I fulfilled a desire of mine to help and assist students in a capacity near and dear to my heart. My horizons have expanded far beyond my dreams."
- Tanya Washington