Build Your Future as a Dental Hygienist
Cypress College's Dental Hygiene Program provides students with the knowledge, skills and values necessary to qualify for licensure as a Registered Dental Hygienist. This program also prepares students to take the National Board of Dental Hygiene Examiners written examination, the Western Regional Examining Board clinical examination, and the California Law and Ethics examination for licensure as a Registered Dental Hygienist.
The Cypress College Dental Hygiene program is accredited by the Commission on Dental Accreditation, a specialized accrediting body recognized by the United States Department of Education and the Council on Higher Education Accreditation.
Our program goals are to:
Educate dental hygiene students in the ethical, legal, and competent practice of dental hygiene process of care
Educate dental hygiene students in the areas of disease prevention and oral health promotion
Facilitate dental hygiene student's involvement in community projects
Promote professional growth, development, and an appreciation for scholarly activity
Ensure the dental hygiene student provides optimal patient care
After completing this program, most students will be able to:
Perform the dental hygiene process
Understand diagnostic digital imaging and skills to interpret dental radiographs using DEXIS
Prevent blood-borne diseases in compliance with the Occupational Safety and Health Administration (OSHA), the Centers for Disease Control (CDC) and the Ohio State Dental Board (OSDB).
Review patient health histories, noting contraindications and other health concerns as needed
Perform intra/extraoral evaluation, periodontal assessment, treatment assessment, and CAMBRA
Use gentle instrumentation for optimal removal of plaque, tartar, and bacteria above and below the gum line
Treat gingivitis and periodontitis with advanced instrumentation skills using Air-Flow, cavitron, piezo, and hand scaling of periodontal patients
Administer local anesthetic agents and nitrous oxide
Perform whitening procedures and fabricate whitening trays
Provide and adequately apply cavity prevention agents such as fluoride and sealants
Instruct patients in personalized homecare techniques
Utilize Dentrix software to set up appointments
Dental Hygiene students will participate in the Cypress College Dental Hygiene Clinic.
The outcomes for the Dental Hygiene Program class of 2017, 2018, and 2019:

100% pass rate for the National Board of Dental Hygiene Examination
100% pass rate for the Western Regional Examining Board
100% pass rate for California Law and Ethics Exam

Class of 2020:

100% pass rate for the National Board of Dental Hygiene Examination
WREB will be taken in December
Frequently Asked Questions
Dental Hygiene Associate in Science Degree
The degree typically takes two years, after being admitted into the program. This timeline does not include general education and program prerequisites.
The program is $46 per unit for California residents, not including books, fees, and supplies. Units vary by course, but the average is three units per course. The unit cost for the associate degree will vary depending upon the number of prerequisites needed. Most students also qualify for some form of financial aid.
Cypress has the third top rated Dental Hygiene Program in California, with the highest percentage change in earnings (648%) one year before and one year after exiting post-secondary education. In this field, 96% of program graduates found jobs according to the Accrediting Commission for Community and Junior Colleges.
Graduates find employment in private dental practice and dental specialties practice.
Program Mapper: View course options for these programs, below.
CONTACT THE DEPARTMENT:
Kristen Stephens RDH, MSDH, EdD
Dental Hygiene Department Director
CONTACT THE DEPARTMENT:
Marisa Lehmeier
Lisa Benjamin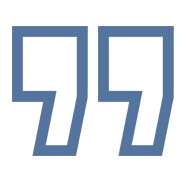 Lisa Benjamin
"I love Cypress College! Without the help from all my professors and the lab technicians, I don't know where I would be. They are always there to walk me through step-by-step or help me troubleshoot where I made a mistake. It is very obvious they want us to succeed. I couldn't be happier with my decision to attend Cypress."
- Lisa Benjamin
Tanya Washington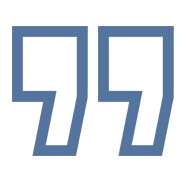 Tanya Washington
"The Business/CIS Division has some of the most caring and encouraging administrators, faculty, and staff at Cypress College. While achieving my AS in Computer Programming, I was able to go to college while I fulfilled a desire of mine to help and assist students in a capacity near and dear to my heart. My horizons have expanded far beyond my dreams."
- Tanya Washington