Six Cypress College Faculty Granted Tenure
Cypress College is pleased to congratulate six full-time faculty members from four divisions for completing the tenure process. They were recognized by the North Orange County Community College District Board of Trustees at its April 24 meeting.
ANDREW ALHADEFF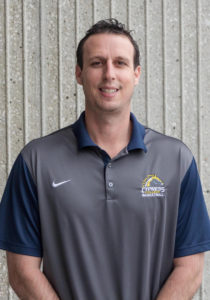 Andrew Alhadeff has been the head coach of the Cypress College Men's Basketball Program and a full-time faculty member in the Kinesiology Division since fall 2014. In his first three seasons, Alhadeff led the program to back-to-back CCCAA post-season appearances after a 20-year drought and coached the 2015-16 season team to 22 wins, the most at Cypress since the 1992-93 season. Nine Chargers have also moved on to play at four-year universities under his leadership.
Prior to Cypress, Alhadeff spent eight seasons as the associate head coach at Irvine Valley College. While there, the Lasers compiled a record of 169-73 (0.698), which included back-to-back trips to the State "Elite 8."
At Cypress College, Alhadeff is part of the Student Learning Outcomes Committee and is club coordinator for the Student Athlete Advisory Committee.
Alhadeff played for the University of Redlands where he was a four-year starter and captain of the most prolific scoring team in basketball history. He earned his bachelor's degree in sociology at Redlands in 2005 and his master's degree in physical education from Azusa Pacific University in 2009.
JULIA CHERNEY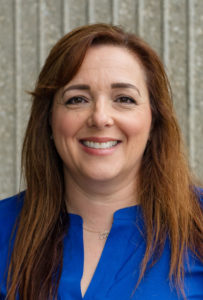 Julia Cherney began teaching at Cypress College as an adjunct faculty member in the Dental Hygiene Program in 2010, becoming a full-time faculty member in 2014. She had previously taught in the Dental Assisting Program for a year in the mid-1990s.
Cherney has worked in the dental field for nearly 30 years, starting out as a dental assistant, then moving up to dental hygienist. She also taught at the Huntington College of Dental Technology and Concorde Career Institute.
At Cypress, Cherney is on the Safety Committee and the Radiologic Technology and Diagnostic Medical Sonography Scholarship Committee. She is also the radiation safety officer for the dental departments.
Cherney earned her bachelor's degree in psychobiology in 1994 from the University of California, Riverside. She later received her certificate in dental hygiene from Cypress College in 2005, then went on to receive a master's degree in higher education teaching and learning from Kaplan University in 2011. She also has a number of professional certifications, licenses, and affiliations.
EVA PALOMARES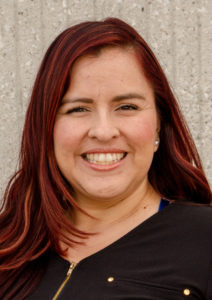 Eva Palomares began at Cypress College as an adjunct counselor and was hired as a full-time faculty member for Extended Opportunity Programs & Services (EOPS) in 2014. Prior to joining the college, she was an adjunct counselor and classified employee at Santa Ana College.
Palomares earned her bachelor's degree in human development from University of California, San Diego and her master's degree in counseling from University of La Verne; however, she started her college journey at Rio Hondo College where she joined the EOPS Program and the seed was planted for one day becoming an EOPS counselor.
Palomares said, "It is a dream come true to be a counselor for a program that made such a difference in my life as a first-generation college student."
At Cypress College, Palomares has been a mentor in the Puente Program and a counselor for CARE, a program for single parents attending college. Some of the highlights of her time at Cypress have been participation in implementing numerous university trips as well as last year's residential Transfer Leadership Opportunity Program at the University of California, Irvine.
ALAN REZA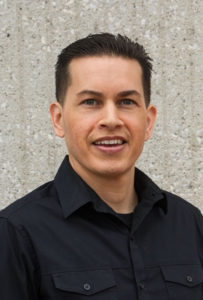 Alan Reza started at Cypress College as a full-time financial aid specialist in 2003 and became an adjunct counselor in 2006. He received his full-time faculty position in 2014. Prior to working at Cypress College, he worked for the NOCCCD's North Orange Continuing Education (then School of Continuing Education) as a 40% instructional assistant and part-time substitute teacher for the Fullerton Unified School District.
At Cypress College, he has been a member of several committees over the years. He is currently a member of the EOPS, CARE/CalWORKs, and Guardian Scholars Advisory; High School Senior Day; and Dual Enrollment committees. He is also a mentor for students in the Cypress College Puente and Legacy programs. In the past, he has served on the President's Advisory, Accreditation Standard IIB, and Student Services Master Plan committees.
Reza earned his associate degree in liberal arts from Fullerton College, bachelor's degree in Mexican American studies from San Diego State University, and his master's degree in educational counseling from National University.
SUSAN SMITH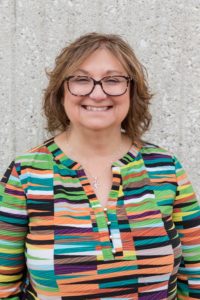 Susan Smith started teaching at Cypress College in the Registered Nursing Program in fall 2014 as a full-time faculty member. Prior to Cypress, she practiced as a registered nurse at Loma Linda University Medical Center and Auto Club Speedway in emergency nursing for nearly 20 years.
Smith has taught most of the classes in the college's Registered Nursing Program during her tenure at Cypress. She also taught many courses for the Emergency Nurses Association while an emergency nurse.
In her first year at the college, Smith wrote a strategic fund allocation to assist nursing students struggling in the clinical portions of their courses to facilitate student success. She is the skills lab coordinator for the Health Science Division, which aims to enhance students' clinical skills and understanding of theory, as well as provide other assistance as necessary. Smith has also been an advisor for the Cypress Nursing Student Association for more than three years.
Smith earned her associate degree in nursing from Pasadena City College in 1989. She received her bachelor's degree in nursing in 2010 and master's degree in nursing and healthcare education in 2012 from University of Phoenix.
KATHLEEN TROY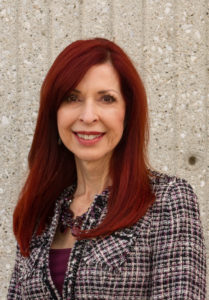 Kathleen C. Troy, J.D., began teaching at Cypress College as an adjunct professor in 1988 and was hired as a full-time faculty member in the Business Division in 2014. She is the department coordinator for management and marketing, and serves on numerous committees.
"I think I am the luckiest person I know," she said. "Every day, I am with talented, hardworking students and dedicated faculty. I am very proud to be a part of this community."
Troy earned her juris doctor degree from Western State University, College of Law. Among many endeavors, she was the director of education and development for the Los Angeles Archdiocese. Additionally, she trains service dogs and owns a design business, winery, and boutique children's publishing company.