Build Your Future in Automotive Technology
Earn a great living in Automotive Technology. Cypress College provides state-of-the art, hands-on automotive diagnosis and repair education and training. The General Automotive and Toyota Training and Education Network(T-TEN) programs are National Automobile Technician Education Foundation (NATEF) certified. The general program includes pathways for employment at new vehicle dealers and independent repair facilities. There are also Subaru technician and Electric/ Hybrid vehicle technician pathways. The T-TEN program is a cohort program with Toyota specific course work and paid internship time at a Toyota or Lexus dealer.
The demand for automotive technicians is high and if you train with us, you will have an excellent opportunity for career placement.
To request automotive services, please click here.
Location
Tech Ed 1, Room 104-107
Frequently Asked Questions
Program options include certificate programs and an associate in science degree.
Depending on the program and the number of units taken each semester, completing a certificate program can take as little as one to two semesters and completing the associate of science degree program can take about two years.
The program cost is $46 per unit for California residents, not including books, fees, and supplies. Units vary by course, but the average is 3 units per course. Unit fees for the 16-unit certificate would be $736, ranging up to the 76-unit associate degree, which would be $3,358. Most students also qualify for some financial aid.
Master Technician $73,000 - $100,000+
Mid-Level Tech $59,000
Entry-Level Line Tech $44,000
Lube Tech staring $31,000 while you attend college.
Source: OCADA

Independent Repair Facilities
Toyota/Lexus Dealers
Subaru Dealers
Quick Service Facilities
*Cypress Students are also employed at almost all major dealers including Jaguar/Land Rover, Honda, Hyundai, BMW, Ford, GM and FCA
Automotive Electric Vehicle 1 Certificate = 20 units (1-2 semesters)
Automotive Technology: Service Advisor Certificate = 8-9 units (1 semester)
Automotive Technology: Body Electrical Systems Specialist Certificate = 12 units (1 semester)
Automotive Technology: Body Electrical Specialist II Certificate = 16 units (1 semester)
Automotive Technology: Hybrid/Electric Vehicle Technician Certificate = 20 units (1-2 semesters)
AUTOMOTIVE T-TEN PROGRAM CERTIFICATES:
Lisa Benjamin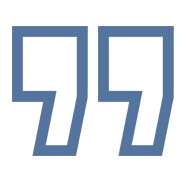 Lisa Benjamin
"I love Cypress College! Without the help from all my professors and the lab technicians, I don't know where I would be. They are always there to walk me through step-by-step or help me troubleshoot where I made a mistake. It is very obvious they want us to succeed. I couldn't be happier with my decision to attend Cypress."
- Lisa Benjamin
Tanya Washington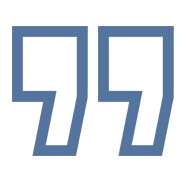 Tanya Washington
"The Business/CIS Division has some of the most caring and encouraging administrators, faculty, and staff at Cypress College. While achieving my AS in Computer Programming, I was able to go to college while I fulfilled a desire of mine to help and assist students in a capacity near and dear to my heart. My horizons have expanded far beyond my dreams."
- Tanya Washington