Michael Beard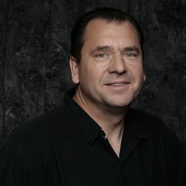 Michael Beard has been teaching Automotive Technology at Cypress College for 15 years. Michael grew up in Cypress and attended both Cypress High School and Cypress College.
After graduating from the Cypress College Automotive Program, Michael worked in the automotive industry for over 18 years. He has worked as an Automotive Technician, Shop Foreman, and Service Manager.
As a Technician, Michael spent most his career working at various Toyota dealers becoming an ASE certified Master Technician and Toyota certified Master Diagnostic Technician. After a number of years as a technician he became Shop Foreman at the world's largest Toyota dealer located here in Southern California. It was during this time he discovered his love of teaching and began teaching part time at a local community college. In 2002, he fulfilled his long-time goal and desire to return to Cypress College as an Automotive Instructor.
Michael is a married father of four with five grandchildren. He enjoys camping, off road motorcycle riding, gold prospecting, wood working, and spending as much time as possible with his five grandchildren.
AT 160 C Basic Automotive Electrical
With the complexity of modern automotive systems a thorough understanding of basic electrical is essential to be a successful automotive technician. The AT 160 class will take you from basic electrical concepts, batteries, charging, and starting systems through body electrical diagnosis and an introduction to computer control systems. This will benefit you greatly with your other automotive classes as well if taken during one of your first semesters.