Luciano Orozco, B.A.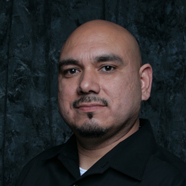 Greetings all,
My name is Luciano M. Orozco. Currently, I am the Advanced Transportation Technology Center Director at Cypress College. My day-to-day activities include curriculum development, technical assistance to business and industry, and delivering training in Advanced Transportation Technology and Renewable Energy. I enjoy the relationships I build and working with new and existing students. I have authored and co-authored several training manuals for Orange County Transportation Authority, Southern California Regional Transit Training Consortium, The Southern California Energy Hub, and the Advanced Transportation Technology and Energy Initiative. Overall, I enjoy working in this field.
AT 200 C Electronic/Electrical Diagnostics
This course explores advanced concepts of computerized engine management systems. This includes CAN A, B, and C automobile networks, OBD II, and other aspects of advanced driveability.
AT 181C Intro Electric/Hybrid Vehicles
As technology continues to leaps forward, most automobile manufacturers are building and selling hybrid vehicles. Hybrids are a temporary solution towards the path of finding the ultimate "ECO CAR." Moreover, they are technologically superior over conventional automobiles. Thus, learning hybrid vehicle technology will assist you in becoming a valuable asset to the automobile industry.