Build Your Future as a Toyota/Lexus T-TEN Tech
Toyota's Technician Training & Education Network (T-TEN) is an automotive technician-training program. The T-TEN program at Cypress College provides state-of-the art, hands-on automotive diagnosis and repair education and training in classroom and dealership settings. T-TEN is an important part of Toyota's ongoing effort and commitment to provide every owner of a Toyota and Lexus with the most satisfying ownership experience possible. Cypress College and Toyota are committed to help make the T-TEN Program the industry standard.
This program offers a variety of unique educational benefits:
Latest Toyota training courses and instructional materials
Dealership internship opportunity
Dealership placement assistance
State-of-the-art training components and vehicles
Students can earn an Associate of Science Degree
Frequently Asked Questions
Program options include certificate programs and an associate in science degree.
T-TEN is not open-entry open-exit. T-TEN begins every summer with AT 109 C, Intro to Toyota Technology. Students selected from AT 109 C form a cohort who take courses in a designated sequence and complete the courses over two years.
The program cost is $46 per unit for California residents, not including books, fees, and supplies. Units vary by course, but the average is three units per course. Most T-TEN students complete 62 units, and with associated textbook fees, the cost comes to approximately $4,000. Most students also qualify for some form of financial aid, and many T-TEN students apply and receive scholarships from the Orange County Auto Dealers Association (OCADA).
Maintenance Technicians, Certified Experts, Master Diagnostics, $32,530 - $65,000.
Toyota/Lexus Dealerships
Near Cypress:
Miller Toyota
Toyota Place
Toyota of Orange
Central/Southern Orange County:
Tustin Toyota
Tustin Lexus
Santa Margarita Toyota
Mission Viejo Lexus
Capistrano Valley Toyota
Beach Cities:
South Coast Toyota
Huntington Beach Toyota
West Coast Toyota
Carson Toyota
Manhattan Beach Toyota
Santa Monica Lexus
Los Angeles County:
Downtown LA Motors
Bob Smith Toyota
Puente Hills Toyota
Norwalk Toyota
Penske Toyota
Glendale Lexus
Glendale Toyota
Inland Empire:
Riverside Toyota
Moreno Valley Toyota
Claremont Toyota
Crown Lexus

Students interested in T-TEN must have the following:
CA Drivers License
Employable Driving Record
Social Security or Tax ID Number
Pass a background and drug test as part of employment at a Toyota or Lexus dealer
For an overview of the program, please review the 20-21  application.
Lisa Benjamin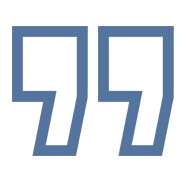 Lisa Benjamin
"I love Cypress College! Without the help from all my professors and the lab technicians, I don't know where I would be. They are always there to walk me through step-by-step or help me troubleshoot where I made a mistake. It is very obvious they want us to succeed. I couldn't be happier with my decision to attend Cypress."
- Lisa Benjamin
Tanya Washington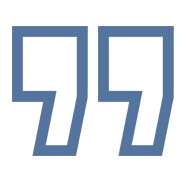 Tanya Washington
"The Business/CIS Division has some of the most caring and encouraging administrators, faculty, and staff at Cypress College. While achieving my AS in Computer Programming, I was able to go to college while I fulfilled a desire of mine to help and assist students in a capacity near and dear to my heart. My horizons have expanded far beyond my dreams."
- Tanya Washington