Build Your Future as a Mortuary Science Professional
The Mortuary Science Department at Cypress College prepares men and women for a career that cares for the dead and comforts the living. As a mortuary science student, you will prepare for employment as a funeral director and embalmer. The Cypress College Mortuary Science Program prepares the students to take the National Board Examination, California Embalmers Examination, and the California Funeral Directors Examination
The Mortuary Science Program objectives are as follows:
To enlarge the background and knowledge of students about the funeral service profession;
To educate students in every phase of funeral service, and to help them to develop proficiency and skills necessary for the profession, as defined in the Preamble at the beginning of Chapter 9 of the Manual on Accreditation;
To educate students concerning the responsibilities of funeral service profession to the community at large;
To emphasize high standards of ethical conduct;
To provide a curriculum at the post-secondary level of instruction;
To encourage student and faculty research in the field of funeral service;
To qualify students for professional licensure examination.
Cypress College is one of 15 community colleges in California to pilot a baccalaureate degree program. The Funeral Service Bachelor of Science Degree began in fall 2017 for those students who have previously completed an ABFSE-accredited program of study.
Students who have completed the Associate in Science Degree in mortuary science and are interested in completing the baccalaureate degree, can begin working on the lower division general education courses required for bachelor's degree offered by CSU and UC by completing CSU lower division general education breadth or IGETC certification.
The Mortuary Science Program at Cypress College is accredited by the American Board of Funeral Service Education (ABFSE).
Frequently Asked Questions
The Mortuary Science Department offers an Associate in Science degree in mortuary science and a Bachelor of Science degree in funeral service.
Depending on the program and the number of units taken, completing the associate in science degree program can take about two years after taking prerequisites and being admitted into the program. The program is designed to be completed in three semesters of major coursework once the general education subject matter areas are satisfied.
The mortuary science associate in science is $46 per unit for California residents, not including books, fees, and supplies. Units vary by course, but the average is three units per course. The unit cost for the associate degree will vary depending upon the number of prerequisites needed. For the bachelor's degree, please contact the department coordinator. Most students also qualify for some form of financial aid.
Program graduates can pursue careers as morticians, undertakers and funeral directors. The annual salary is $51,850.
Students work in funeral homes.
Eligibility for admission to Cypress College
Official High school transcript, GED test with an average score of 450 on the five-test battery, or high school proficiency examination
Evidence of good physical and mental health
Completion of ENGL 100C College Writing with a letter "C" grade or better
Completion of BIOL 210C Anatomy and Physiology (with lab) or completion of BIOL 231C Anatomy (with lab) with a letter "C" grade or better and completed within the most recent 5 year time period.
Completion of Math 040 Intermediate Algebra or higher with a letter "C" grade or better
A minimum GPA of 2.0 in all college courses attempted
This is designed as a full-time program. Students are encouraged to enroll in at least 12 units each semester in order to complete the program in a timely fashion.
Students who qualify to apply for the Bachelor of Science in Funeral Service will have met the following prerequisites:
Graduation from an ABFSE-accredited program of Funeral Service Education and ICFSEB NBE Certification
CSU GE or IGETC Certification or a bachelor's degree from a California State University
Embalmer and Funeral Director License or Funeral Service Practitioner Certification, CFSP
Please consider attending an information workshop about Cypress College Health Science Programs. The Health Science Workshop Schedule and Reservations link is here: http://news.cypresscollege.edu/Documents/health-science/Health-Science-Workshop-Series.pdf
Jolena Grande
Mortuary Science Office, Room 215
Technical Education III Building – Health Science Division
mortsci@CypressCollege.edu
(714) 484-7278
CONTACT THE DEPARTMENT:
Jolena Grande
CONTACT THE DEPARTMENT:
Kelly Carter
CONTACT THE DEPARTMENT:
Doreen Villasenor
Lisa Benjamin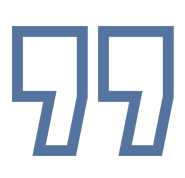 Lisa Benjamin
"I love Cypress College! Without the help from all my professors and the lab technicians, I don't know where I would be. They are always there to walk me through step-by-step or help me troubleshoot where I made a mistake. It is very obvious they want us to succeed. I couldn't be happier with my decision to attend Cypress."
- Lisa Benjamin
Tanya Washington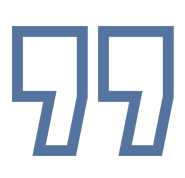 Tanya Washington
"The Business/CIS Division has some of the most caring and encouraging administrators, faculty, and staff at Cypress College. While achieving my AS in Computer Programming, I was able to go to college while I fulfilled a desire of mine to help and assist students in a capacity near and dear to my heart. My horizons have expanded far beyond my dreams."
- Tanya Washington