CYProud: David Garcia
Student success comes in many different forms, and Cypress College is proud to recognize and celebrate the variety of paths our students take to achieve their dreams. Whether it's transferring to a four-year institution, or receiving an associate degree or certificate and heading into the workforce, we want all of our students to know we are on this educational journey with them and are pleased to feature distinguished #CYProud students for 2021.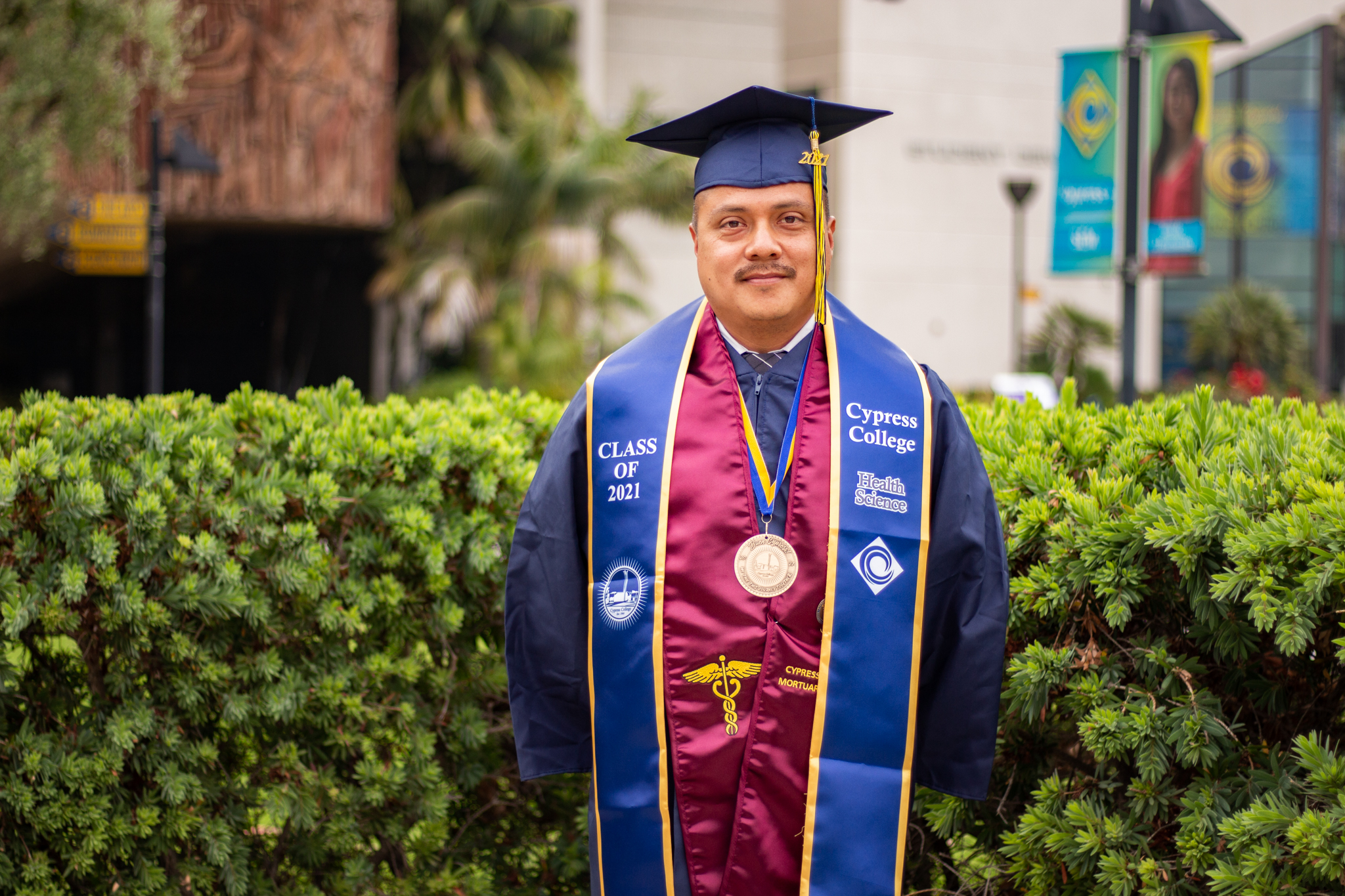 David Garcia started at Cypress College after having already earned a bachelor's degree. What he still felt he'd like to achieve was a way to help others that he was passionate about. Entering the Mortuary Science program, he found it. Pursuing this path during the COVID-19 lockdown was difficult, but with the help of faculty, staff, and community, he pulled through with great success.
Please tell us about yourself. Where did you grow up? What are your interests? What is your story?
I grew up in a part of Los Angeles between Koreatown and East Hollywood. After the 1992 riots of Los Angeles my family and I moved to Inglewood and have been living there to this day. I love to CrossFit, go for trail runs, travel, try new foods and restaurants, attend concerts, museums, and read books on poetry. Most of my adult life I have worked in the field of education as a teacher's assistant for children with special needs and as a physical fitness instructor for K-12 students, specifically targeting communities in Los Angeles county that have a high obesity rate. I have seen first-hand how much of a positive impact non-profit organizations have on low-income communities when they offer physical and mental health education, tutoring, art, technology, and English classes all free of charge.
What are you most passionate about? Why?
I am most passionate about helping others in need. All my adult life I have worked for non-profit organizations and I have seen how much of a positive impact they have on children and families in underserved communities. I love knowing I have helped a student or family be successful in either their educational, physical fitness, and/or health path. I now work in the funeral industry and get great satisfaction knowing that I have executed a funeral service for a family in which all of their wishes were fulfilled and they were able to see their loved one, one last time in the best possible condition, making their transition as smooth as possible.
Why did you choose Cypress College?
I chose Cypress College because I have heard they have a great Mortuary Science program.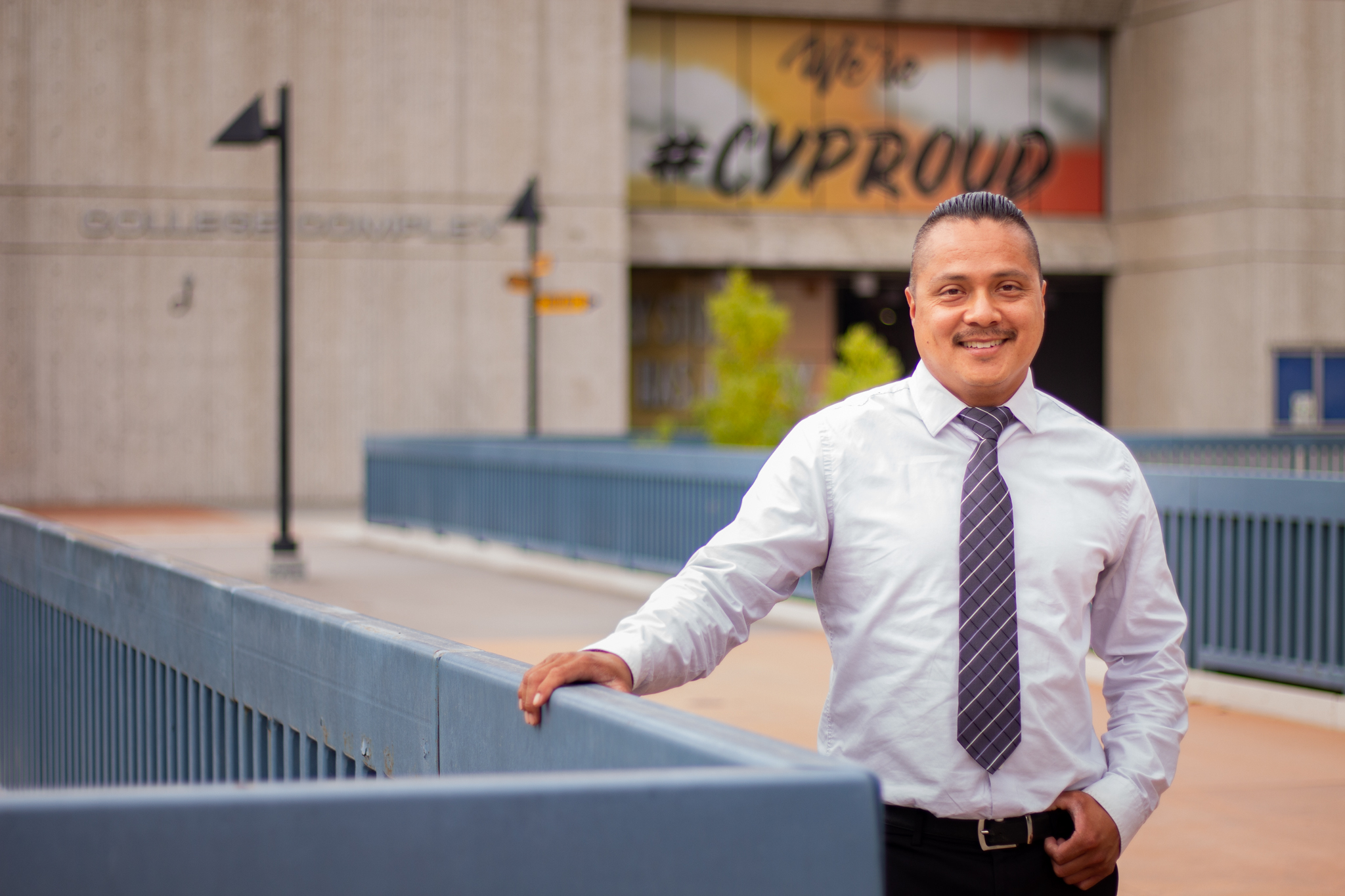 What have you been involved in at Cypress College? How has your path unfolded?
At Cypress College I have been involved in the Mortuary Science Program. While in the program, I have worked three part-time jobs, gotten my certification to be a cremation operator, passed my funeral director's exam, and passed the National Board exams in the funeral service industry.
Share a memorable event or experience while you've been a Cypress College student.
A memorable event I attended was when our class took a field trip to Forest Lawn in Cypress. The staff at Forest Lawn were so hospitable and informative and definitely set the bar high on what to expect from a mortuary in terms of customer service, appearance, and professionalism.
Who are the faculty and staff (in your major, an academic or other support program, etc.) who have helped you get where you are today?
The staff members that have helped me get to where I am are Dr. Damon de la Cruz, Lori Collins, Jolena Grande, Professor Ojeda, and Professor Villa.
How has Cypress College supported you throughout your time at the college?
Cypress College has supported me by providing me with a laptop to use throughout the semester when the campus was closed due to COVID-19. The campus also provided boxes of groceries and toiletries every week to help students who were struggling.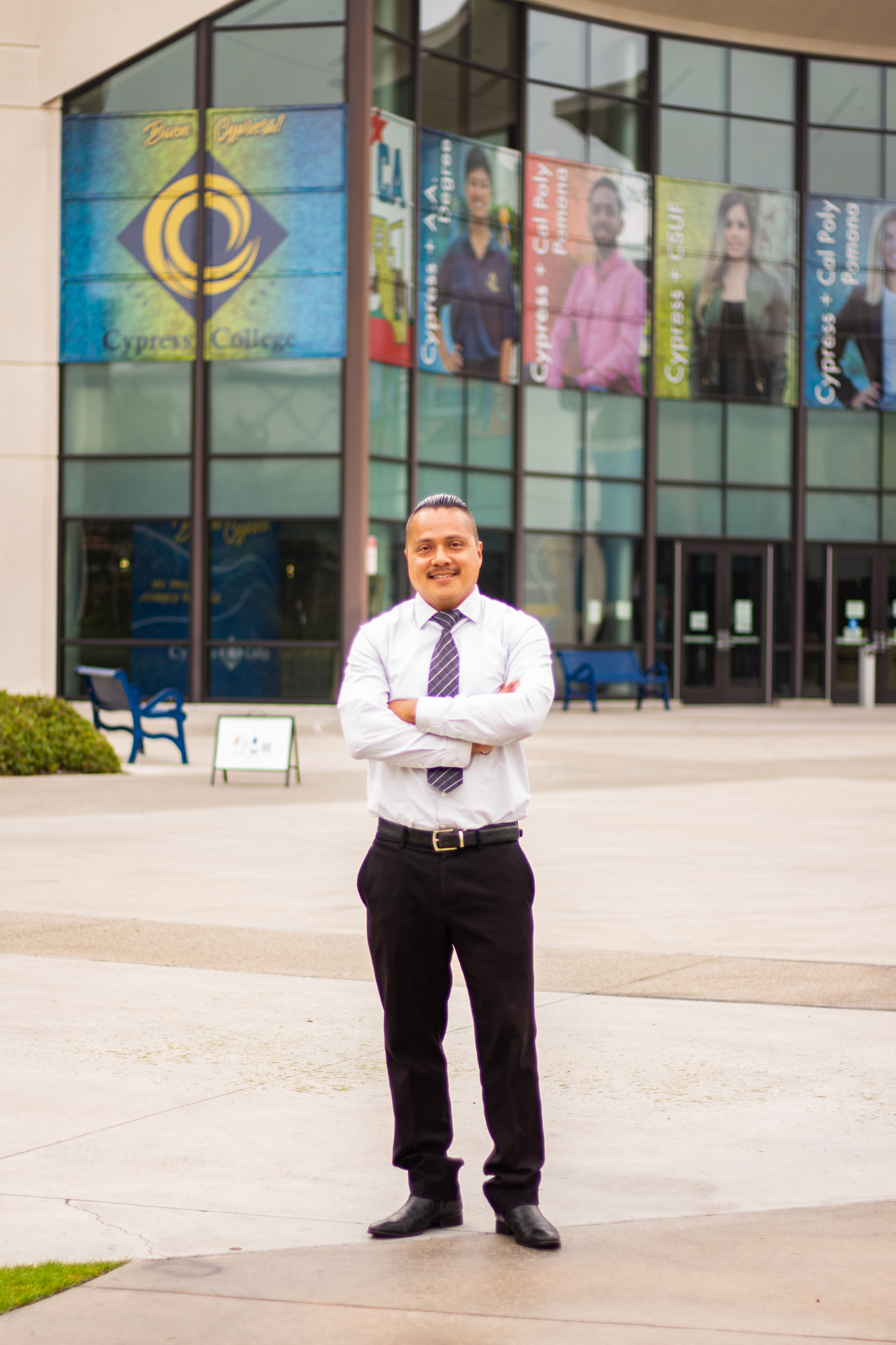 What are your immediate plans after completing your studies at Cypress College (at your transfer institution, in the workforce, etc.)?
After my studies at Cypress I joined the workforce full time at a mortuary.
What are your long-term goals? What do you aspire to?
My long term goal is to eventually have a non-profit organization in which I can offer my skills as a funeral director/embalmer to families in need at a reduced cost or free of charge.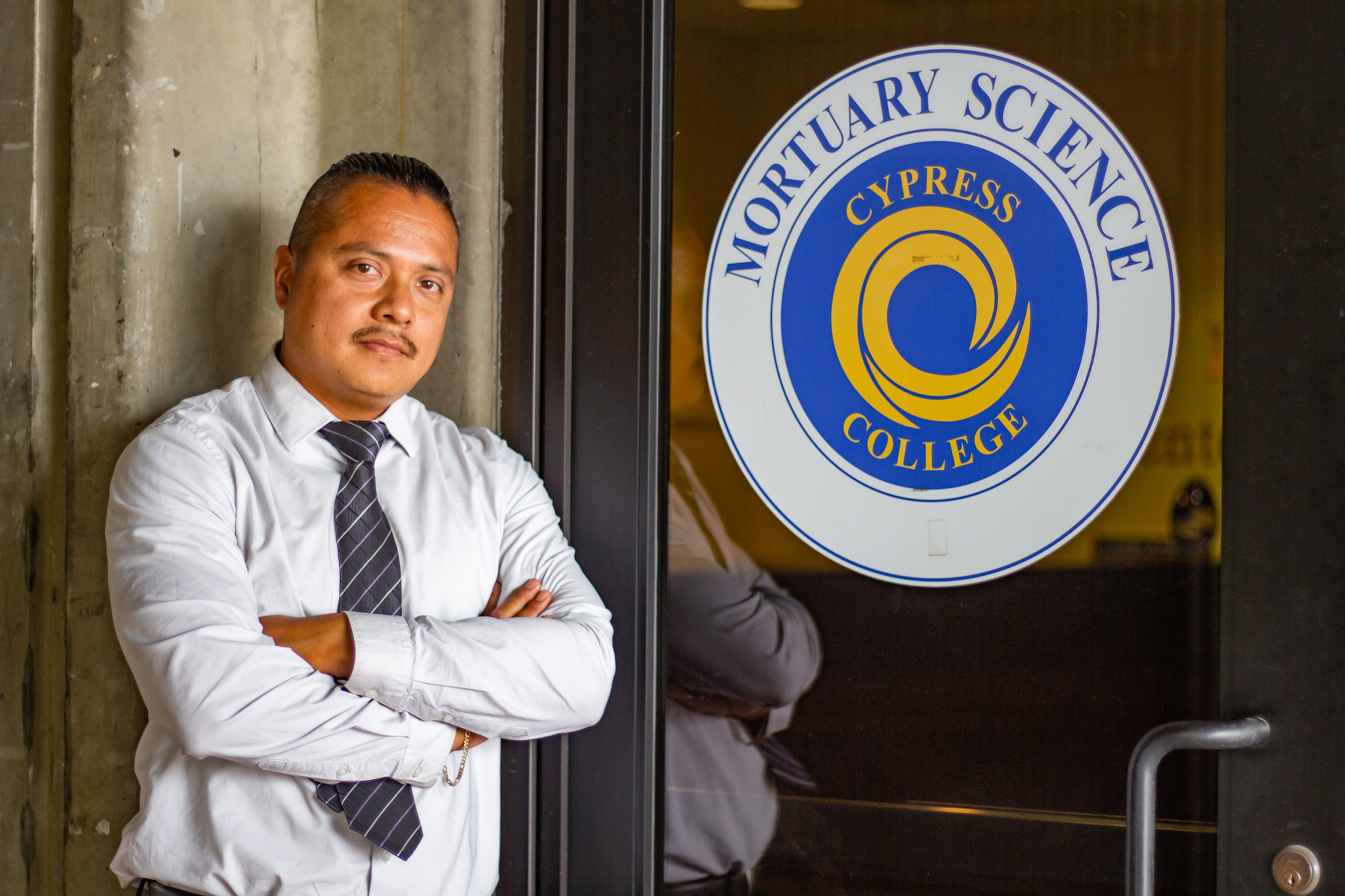 What are you most proud of?

I am most proud of completing the Mortuary Science Program. Before the program I earned my Bachelor's degree at CSUN in Liberal Studies and it was nowhere near as difficult as completing the Mortuary Science Program at Cypress.
What one bit of advice would you give to current and future Cypress College students?

I would tell the students to network with other students, make friends and get contact information with as many people as possible. You won't have all the answers to difficult problems, but someone in your class will be able to help you.
How have you been impacted by the COVID-19 pandemic? What has gotten you through and/or what have you learned from it?

Everyone in my household caught COVID-19 and my dad had to be hospitalized for two weeks, so getting through this last semester was especially difficult. What helped get me through was having family bring us the food and supplies we needed when we were too weak to do anything and had to quarantine. The professors were especially accommodating to all of us students in terms of assignments and taking exams.
Is there anyone in particular you'd like to thank?

I would like to thank Dr. de la Cruz for taking his time to explain the material to me and giving me opportunities to be successful outside of class. I also need to thank professor Grande for being so very understanding and accommodating and taking time out of her personal day to meet with us online and make sure we understood the material.
Is there anything else you'd like to share?

I would advise students to take advantage of their professors' office hours to go over exams, assignments, and any material they do not fully understand.