Build Your Future as a Media Arts Designer
The Media Arts and Design (MAD) Department in the Fine Arts Division offers digital art programs. Our courses and certificates explore both the creative and commercial use of digital art technologies and equip students with the skills necessary to obtain employment, update job skills, and provide a foundation for transfer to four-year universities, art and design schools, and the marketplace. MAD offers competitive and cutting-edge certificates in the areas of digital film, animation, and graphic design. We offer certificates in areas of study that are unmatched in any other community college in the Southern California region, such as motion design or projection mapping.  Our certificates range from 12-18 units and on average take about 1-2 years to complete.
Frequently Asked Questions
Media Arts and Design offers 12 hands-on skill certificates in several areas and a Associate of Science in Film, Television and Electronic Media, for Transfer (AS-T). All courses transfer.
The programs take about 24 months to complete, depending on the kind of certificate and whether or not a student is full time or part time.
The program cost is $46 per unit for California residents, not including books, fees, and supplies. Units vary by course, but the average is three units per course. Unit fees for 12-unit certificates would be $552, and unit fees would range up to the 60-unit associate in science degree, which would be $2,760. Most students also qualify for some form of financial aid.
Digital film careers include the following: film editor, camera assistant, cinematographer, colorist, production assistant, director of photography, gaffer, production coordinator, and videographer. The salary range is $47,500-$100,000.
Animation careers include the following: 2D animation, 3D animation, character rigger, storyboard artist, 3D modeler, 3D texture artist, 3D lighting, visual development artist, character designer, environmental modeler, organic modeler, layout artist, art director, concept artists, effects animator and render wrangler. The salary range is $50,000-$100,000.
Advertising careers include the following: graphic designer, motion designer, projection mapping artist, VJ, advertising artist, art director, illustrator, art director, commercial designer, and set and exhibit design. The salary range is $53,800-$116,400.
Graduates are employed in the film, television, and animation industry as well as graphic design and advertising.
Lisa Benjamin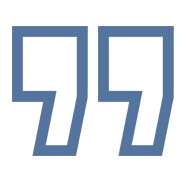 Lisa Benjamin
"I love Cypress College! Without the help from all my professors and the lab technicians, I don't know where I would be. They are always there to walk me through step-by-step or help me troubleshoot where I made a mistake. It is very obvious they want us to succeed. I couldn't be happier with my decision to attend Cypress."
- Lisa Benjamin
Tanya Washington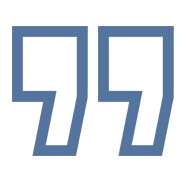 Tanya Washington
"The Business/CIS Division has some of the most caring and encouraging administrators, faculty, and staff at Cypress College. While achieving my AS in Computer Programming, I was able to go to college while I fulfilled a desire of mine to help and assist students in a capacity near and dear to my heart. My horizons have expanded far beyond my dreams."
- Tanya Washington