#CYPossible: Jocelyn Hernandez, MAD
Completing coursework calls for celebration, and we are proud to celebrate with Cypress College's newest degree- and certificate-holders. By achieving these education goals, graduates and certificate-earners are equipped to continue on their college path or find strong footholds in the career fields they've chosen. We've taken the journey with these outstanding students, and know that when they look to the horizon, they see what is #CYPossible.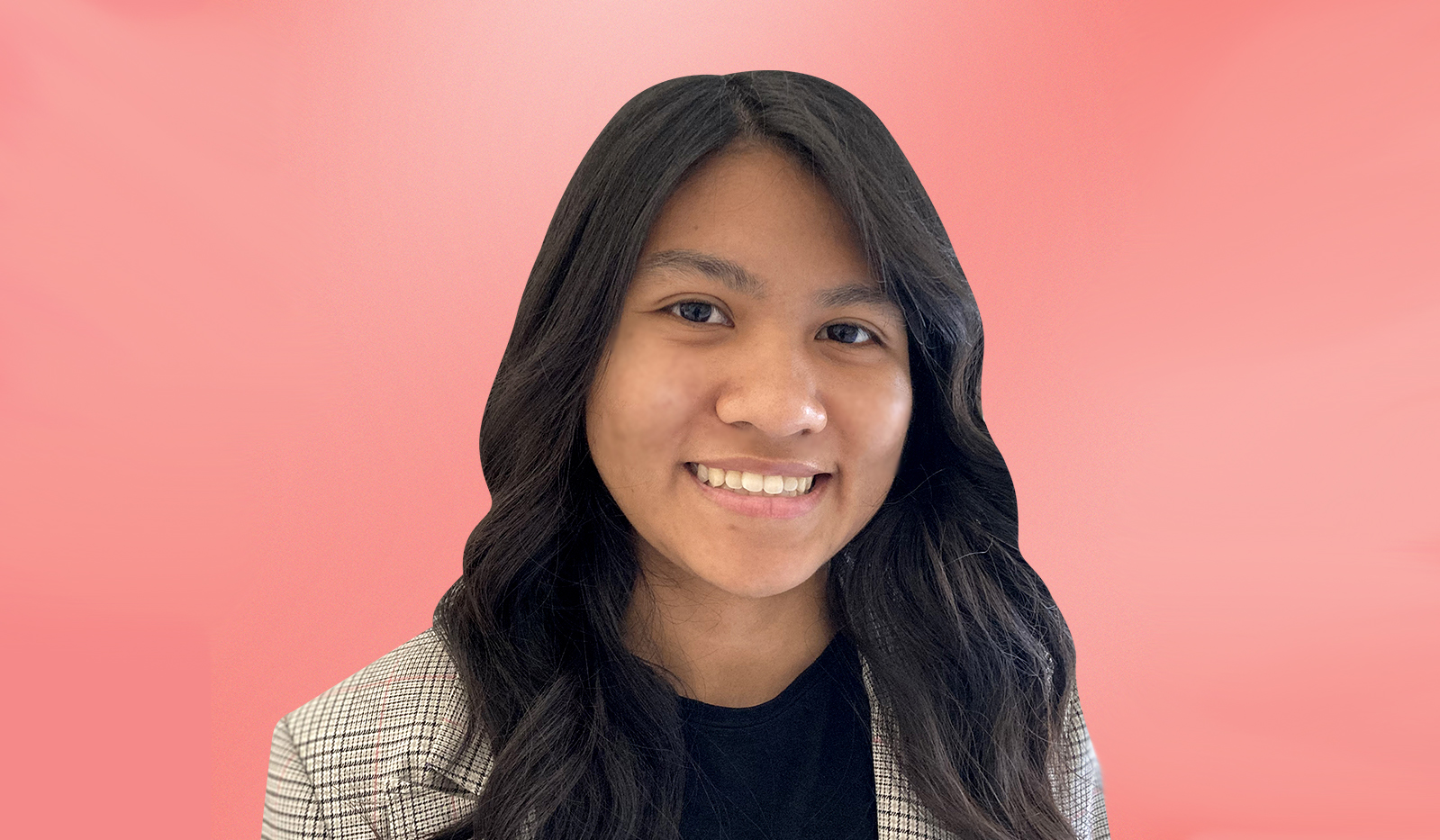 Please tell us a little about yourself. Where did you grow up? What are your interests? What is your story?
My name is Jocelyn Hernandez and I am a graphic and motion designer. I have a love for attending concerts/live events, watching movies on Disney+, and hanging out with the family dogs. I grew up mostly in Norwalk and Cerritos. My interests include designing stickers, playing basketball, collecting pop culture memorabilia, blasting music on my CD player, and spending time with family.
Why did you choose to attend Cypress College and how did being a student here help you find your first position after completion?
After obtaining my B.A. in Studio Art with an Emphasis in Graphic Design, I started to look for jobs and internships. One of the main skills they were looking for was motion design, specifically utilizing Adobe After Effects. I tried learning from tutorials, but soon realized I needed to learn in a classroom setting. Cypress College offered a Motion Design skills certificate and I decided to enroll in Motion Graphics 1 in Media Arts Design to see what motion design is all about. I have never looked back!
While being a student at Cypress, I have been fortunate to gain real world experience through internships. This past semester I took part in the internship class where I was a Motion Graphic Designer Intern for GZ6G Technologies Corp. By obtaining my Motion Design skills certificate, I have been able to put all of the skills I obtained here at Cypress to work by designing and animating unique assets/concepts. Also as a student, I was able to create a tailored portfolio, specifically in motion design in which I could not have done on my own.
What did you pursue after completing your studies at Cypress College (at your transfer institution, in the workforce, etc.) and where are you now?
Since I recently just completed my studies at Cypress College, I plan on pursuing a full-time position as either a Graphic Designer or Motion Graphic Designer. My main goal is to work in a collaborative work environment where I am using my creativity to design artwork/animations that are engaging, impactful, and resourceful.
As of today, I have accepted a Creative Production Intern position with Live Nation which will take place over the summer. I am very excited for this internship, especially since I am a big fan of live entertainment, concerts, and fan-engagement. I also plan on looking for full-time positions throughout the summer.
What are your long-term goals? What do you aspire to?
My long-term goals are to work in the entertainment industry, have a strong portfolio and design skill set, and one day be able to pass on my knowledge/experience to upcoming designers. The long-term goals I set for myself are all sort of dependent on where I am at in my career. I do know that I aspire to have a level of confidence in my skill set and portfolio where I am consistent with my art style and what I specialize in, especially after working on real-world projects. I also aspire to be a mentor or professor down the line in my career where I can pass down my knowledge, Illustrator shortcuts, and how to go about pushing creative boundaries.
What are you most passionate about? Why?
I am most passionate about creating purposeful design that is engaging, impactful, and resourceful for various audiences. The reason why is because design is more than making things look cool, it is about problem solving and how to effectively and visually communicate the message to your audience. Each project I work on all relates back to how can I make visual content that catches the viewers' eyes while being engaging, impactful, and resourceful through a poster, email graphic, or Instagram post.
What are you most proud of?
In short, I am most proud of how far I have come, especially in the realm of a designer and individual. Prior to Cypress, I did not have a strong portfolio or even a specific branch of design I was into. By attending Cypress, I have had the opportunity to build a strong portfolio, learn and gain motion design skills, and have an internship that focused mainly on motion design. I even got to take part in an international motion design conference and complete 2 skills certificates. Despite having to go back to school and go through multiple interviews, I am proud that I have made it this far while gaining real-world experience that has prepared me for what lies ahead in my career.
If you could do it all over again, what would you do differently?
If I could do it all over again, I'm not sure if I would do anything differently just because of how everything has panned out over the past two years. If I could do anything differently, I would push myself in terms of creativity and thinking outside of the box. Other than that, I do not think I would do anything differently.
What one bit of advice would you give to current and future Cypress College students?
One bit of advice I would give to current and future Cypress College students would be that success is measured by you, not the world.
The world sees success as you having to meet certain standards such as landing a full-time job right out of college, having a good income, or buying your own home, etc. As someone who had to go back to school to gain skills that I did not gain the first time, success is measured by you and how far you have come even if it is the little things. Maybe you passed your first college class, came back to school after being in the career field, or overcame a lot of obstacles to get where you are today, all of that is a success in my rule book. I wish you all the best in your future endeavors!