Build Your Future as a Dental Assistant
Across the country, there is a profound shortage of qualified Dental Assistants and Registered Dental Assistants. Our program prepares students to satisfy this need. As a Dental Assistant you will be involved in a variety of duties including managing the front office, preparing the patient, taking radiographs, and mixing dental materials.
The Dental Assisting Program is a two-semester program that includes patient care experiences in a fully equipped on-site facility, with students assigned to clinics or dental offices for their externship experiences. Registered Dental Assistants not only are supportive members of the dental team, but also perform important in-mouth, oral procedures under the supervision of a licensed dentist.
After successful completion of the Dental Assisting Program, students are eligible for certification in the following areas:
Registered Dental Assistant (RDA)
Certified Dental Assistant (CDA)
Radiation Safety
Coronal Polish
Pit and Fissure Sealants
Infection Control
Dental Practice Act
CPR (Basic Life Support/ 2 year Certification)
After completion of dental assisting requirements, students may also earn a Dental Assisting Associate in Science Degree.
The job market for successful graduates consists of general dentistry as well as specialties in various disciplines such as oral surgery, orthodontics, pedodontics, endodontics, prosthodontics, and periodontics. These office settings vary from private to group practice, but also consist of supportive industries such as dental laboratories, insurance industries sales, and education.
The Cypress College Dental Assisting Program is accredited by the Commission on Dental Accreditation and has been granted the accreditation status of approval without reporting requirements. The program also is accredited by the Dental Board of California, the Accrediting body for dental professionals in California through the Department of Consumer Affairs.
For additional costs, visit the link to Dental Assisting Additional Expenses here.
Frequently Asked Questions
Dental Assisting Certificate, 32 units
Dental Assisting Associate in Science Degree, 60 units

Depending on the number of prerequisites required and the number of units taken each semester, completing the certificate or the degree can take from two semesters to two years.
The program is $46 per unit for California residents, not including books, fees, and supplies. Units vary by course, but the average is three units per course. The unit cost for the certificate and associate degree will vary depending upon the number of prerequisites needed. Most students also qualify for some form of financial aid.
You'll be able to work in general dentistry as well as various specialties like oral surgery, orthodontics, pedodontics, endodontics, prosthodontics, and andperiodontics. Salaries range from $31,160 to $46,000.
Office settings vary from private to group practice, and supportive industries such as dental laboratories, insurance industries sales, and education.
Eligibility for admission to Cypress College.
High School graduation, or passing of the General Education Development (GED) or high school proficiency test, or an associate's degree or higher from a regionally accredited college or university.
Minimum age of 17 to apply. Must be 18 years old by the end of the program.
Evidence of good physical and mental health as determined by medical examination upon admission to the program and prior to enrollment. More information on the Dental Assisting program is available in the program brochure.
Related Links:
Please consider attending an information workshop about Cypress College Health Science Programs. The Health Science Workshop Schedule and Reservations link is here: http://news.cypresscollege.edu/Documents/health-science/Health-Science-Workshop-Series.pdf
CONTACT THE DEPARTMENT:
Joel Silva RDA, CDA, BS
CONTACT THE DEPARTMENT:
Marisa Lehmeier
Lisa Benjamin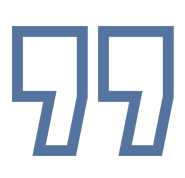 Lisa Benjamin
"I love Cypress College! Without the help from all my professors and the lab technicians, I don't know where I would be. They are always there to walk me through step-by-step or help me troubleshoot where I made a mistake. It is very obvious they want us to succeed. I couldn't be happier with my decision to attend Cypress."
- Lisa Benjamin
Tanya Washington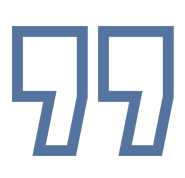 Tanya Washington
"The Business/CIS Division has some of the most caring and encouraging administrators, faculty, and staff at Cypress College. While achieving my AS in Computer Programming, I was able to go to college while I fulfilled a desire of mine to help and assist students in a capacity near and dear to my heart. My horizons have expanded far beyond my dreams."
- Tanya Washington