Build Your Future in Cisco Networking
Learn the skills needed to design, build, and maintain small- to medium-sized networks. This program prepares students for a career in computer networking. The certificate totals 12 units in required courses.
A student who completes the Computer Networking Program will be able to:
Understand computer networking concepts including network security, and the operation of client and server computers and networking devices
Acquire hands-on skills to configure, maintain, and troubleshoot client and server computers, and networking devices
Enhance employment opportunities in specific areas of computer networking.
Click here for virtual Business and CIS Lab Services.
Frequently Asked Questions
Various 12-unit certificate program options in computer networking, including Cisco, Cyber Security, and Microsoft Networking.
Depending on the program and the number of units taken each semester, completing a certificate program can take as little as one to two semesters. Students may also choose to apply some of their coursework to a business degree.
The program cost is $46 per unit for California residents, not including books, fees, and supplies. Units vary by course, but the average is 3 units per course. Unit fees for the 12-unit certificate would be $552. Most students also qualify for some financial aid.
Cyber Security, Network Technician, and Cisco Technician skills enable students to pursue careers in the below areas. The mean salary range for Computer Network Support Specialists is $62,340 annually (careeronestop.org).
Computer Systems Analyst $85,800
Information Systems Analyst $90,120
Office Manager $51,000
Network Architect $100,240
Software Developer $98,260
Web Developer $64,970
Source: U.S. News Best Technology Jobs Salary Guide

After completion of certificates and degrees in CIS, many of our students start and continue careers in network administration. These high in-demand careers are sought after in every aspect of business and industry.
Program Mapper: View course options for these programs, below.
Advanced Networking Certificate = 12 units (1 semester)
Web Networking Technology Certificate = 12 units (1 semester)
CONTACT THE DEPARTMENT:
Henry Hua
Cisco Networking Course Director
CONTACT THE DEPARTMENT:
Russ Alizadeh
Cisco Networking Course Director
CONTACT THE DEPARTMENT:
Ben Izadi
Cisco Networking Course Director
Lisa Benjamin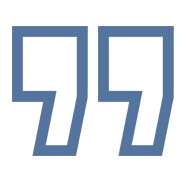 Lisa Benjamin
"I love Cypress College! Without the help from all my professors and the lab technicians, I don't know where I would be. They are always there to walk me through step-by-step or help me troubleshoot where I made a mistake. It is very obvious they want us to succeed. I couldn't be happier with my decision to attend Cypress."
- Lisa Benjamin
Tanya Washington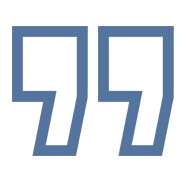 Tanya Washington
"The Business/CIS Division has some of the most caring and encouraging administrators, faculty, and staff at Cypress College. While achieving my AS in Computer Programming, I was able to go to college while I fulfilled a desire of mine to help and assist students in a capacity near and dear to my heart. My horizons have expanded far beyond my dreams."
- Tanya Washington