Build Your Future in the Travel Industry
The Travel/Tourism and Cruise Line Sales & Operations Programs prepare students for employment and advancement in the travel industry. These programs provide you with the communication skills, practical knowledge, and technical training necessary to pursue a career as a travel agent, cruise specialist, tour guide, or corporate travel consultant. You will learn key tips from industry professionals about how to be successful in the competitive hiring process and how to advance your career.
Our three primary goals are:
To prepare you to be successful in the competitive hiring process
To prepare you to pass the rigorous training requirements
To provide college credit toward certificates, degrees, and transfer that will prepare you for career advancement opportunities
Frequently Asked Questions
The Travel/Tourism and Cruise Line Sales & Operations Programs offer certificates in Basic Travel/Tourism (18 units), Advanced Travel/Tourism (35 units), Cruise Line Sales & Operations (18 units), and Tourism & Conference Management (18 units), as well as a Travel/Tourism Associate in Science Degree (60 units).
You may attend full-time or part-time. Full-time students typically take between 12 and 18 units per semester. Basic Certificates (18 units) can be earned in one to two semesters, Advanced Certificates (35 units) in two to three semesters, and AS Degrees (60 units) in two years. Courses are offered on campus, online, during the day and in the evenings.
The program is $46 per unit for California residents, not including books, fees, and supplies. Units vary by course, but the average is 3 units per course. Unit fees for a basic 18-unit certificate would be $828; a 35-unit advanced certificate would be $1,610; and a 60-unit associate degree would be $2,760. Most students also qualify for some financial aid.
Travel Agent: $26,990 median annual salary
Meeting, Conference and Event Planners: $26,390 to $82,980
Program graduates work at many local travel agencies, AAA, Norwegian Cruise Lines, Princess Cruises, Pleasant Holidays, Disney Travel, and The Travel Corporation, to name a few.
Travel agents sell transportation, lodging, and admission to entertainment activities to individuals and groups planning trips. They offer advice on destinations, plan trip itineraries, and make travel arrangements for clients.
Travel agents typically do the following:
•Arrange travel for business and vacation customers
•Determine customers' needs and preferences, such as schedules and costs
•Plan and arrange tour packages, excursions, and day trips
•Find fare and schedule information
•Calculate total travel costs
•Book reservations for travel, hotels, rental cars, and special events, such as tours and excursions
•Describe trips to clients and give details on required documents, such as passports and visas
•Give advice about local weather conditions, customs, and attractions
•Make alternative booking arrangements if changes arise before or during the trip
Travel agents also may visit destinations to get firsthand experience so that they can make recommendations to clients or colleagues. They may visit hotels, resorts, and restaurants to evaluate the comfort, cleanliness, and quality of the establishment. However, most of their time is spent talking with clients, promoting tours, and contacting airlines and hotels to make travel accommodations. Travel agents use a reservation system called a Global Distribution System (GDS) to access travel information and make reservations with travel suppliers such as airlines or hotels.
The following are examples of types of travel agents:
Leisure travel agents sell vacation packages to the general public. They are responsible for arranging trip itineraries based on clients' interests and budget. Leisure travel agents increasingly are focusing on a specific type of travel, such as adventure tours. Some may cater to a specific group of people, such as senior citizens or single people.
Corporate travel agents primarily make travel arrangements for businesses. They book travel accommodations for an organization's employees who are traveling to conduct business or attend conferences.
Bureau of Labor Statistics, U.S. Department of Labor, Occupational Outlook Handbook, Travel Agents,
on the Internet at https://www.bls.gov/ooh/sales/travel-agents.htm (visited December 17, 2017).

There are no academic prerequisites to begin this program; however, there are job requirements that you should review before you begin your coursework. Some of the job requirements are specific and limiting; for example, you may also need to pass a physical exam and a 10-year background check, and you may need a U.S. Passport. There are additional requirements such as the need to wear a uniform within specified guidelines such as conservative hairstyles and no visible tattoos. While each industry will have unique requirements, you may want to investigate your options or talk privately to the department coordinator if you have any personal concerns or questions.
CONTACT THE DEPARTMENT:
Ed Valdez
CONTACT THE DEPARTMENT:
Jane Jepson, Ph.D.
CONTACT THE DEPARTMENT:
Cindy Cao
Katy, United Airlines Flight Attendant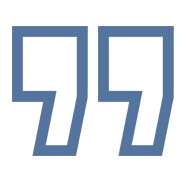 Katy, United Airlines Flight Attendant
"People ask me all the time about school and when I say that I attended the Cypress College Aviation & Travel Careers Program, they're shocked that there is actually a program that specializes in airline jobs like flight attendant, pilot, agent, and aviation manager. They're so interested in knowing what it's about and if it helped me. I explain to them that it was the best decision I've ever made because it helped guide me in the right direction to become what I've always wanted. Thank you!"
- Katy, United Airline Flight Attendant
Scott, NetJets, Pilot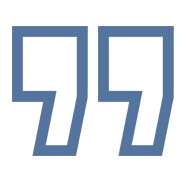 Scott, NetJets, Pilot
"Before Ohio State, I was at Cypress College. Loved it! I am now a Falcon 2000 Captain with NetJets."
- Scott, NetJets, Pilot