Build Your Future as a Radiologic Technologist
The Cypress College Radiologic Technology Department provides training in radiologic technology science and a high-quality education to prepare a diverse population of students with the entry-level skills needed to become competent and confident radiographers.
This program is an accredited program by the Joint Review Committee on Education in Radiologic Technology (JRCERT). The JRCERT is the only agency recognized by the United States Department of Education and the Council on Higher Education Accreditation for the accreditation of traditional and distance delivery educational programs in radiography, radiation therapy, magnetic resonance, and medical dosimetry. The JRCERT awards accreditation to programs demonstrating substantial compliance with the Standards for an Accredited Educational Program in Radiography. Your instruction in this program will qualify you for examination by the American Registry of Radiologic Technologists (ARRT) and the California Department of Public Health, through the Radiologic Health Branch (RHB) and prepare you for employment in radiologic technology.
The Radiologic Technology Program at Cypress College was reviewed by the JRCERT on November 2012 and was awarded an 8-year accreditation.
JRCERT
20 N. Wacker Drive, Suite 2850
Chicago, IL 60606-3182
(312) 704-5300
mail@jrcert.org
http://www.jrcert.org/
Upon completion of the program, students will be able to:
Apply positioning skills in all required radiographic examinations.
Select appropriate technical factors for radiographic examinations.
Practice radiation protection for all radiographic examinations.
Employ proper patient care techniques.
Demonstrate oral and written communication skills.
Relate to and anticipate the needs of the doctors and technologists.
Adjust to changes, situations, patient conditions, and deviation from the normal routine.
Demonstrate knowledge of ethical requirements for an entry-level radiographer along with ethical practices in a healthcare setting.
Understand their professional obligations upon gaining their ARRT status.
View the program schedule by clicking the workshop handout link above.
The program mission statement, goals, and program effectiveness measures can be found at the program brochure at the top of this page.
Click here for Radiologic Technology Program Effectiveness Data and Pass Rates.
Frequently Asked Questions
The program options include an associate degree program with a certificate option. If a student comes into the program with an associate degree or higher, the student may apply for the certificate only.
Once accepted to the program, it takes 21 months. Information workshops are available for students who are interested in getting started in the Radiologic Technology program. These workshops are given by a Health Science counselor who will present information and answer questions. The Health Science Workshop Schedule and Reservations link is located at the top of this page.
For an in-depth fee overview, please visit the workshop handout link at the top of this page. The unit cost for the associate degree will vary depending upon the number of prerequisites needed. Most students also qualify for some form of financial aid.
Radiologic Technologists' salary range is between $47,380-$71,810.
Students are qualified to work in any hospital or clinic, or any place that has an X-ray machine.
Program Mapper: View course options for this program, below.
This program requires prerequisites and an application. Read more about the program in the brochure at the link on the top of this page.
Prerequisites include the following classes:
Survey of Medical Terminology
Anatomy and Physiology or Anatomy
Radiologic Electronics
Introduction to Radiography
Intermediate Algebra (or higher)
Please consider attending an information workshop about Cypress College Health Science Programs. The Health Science Workshop Schedule and Reservations flyer is here: http://news.cypresscollege.edu/Documents/health-science/Health-Science-Workshop-Series.pdf
Clinical obligations: Relevant requirements for completion of the clinical component including, but not limited to, background checks, drug screening, travel to geographically dispersed clinical settings, evening and/or weekend clinical assignments, and documentation of professional liability may be required.
Michael Frianeza, Ed.D., CRT-RF, RT(R)(CT)
Program Director
mfrianeza@cypresscollege.edu
(714) 484-7221
Barry Siegel, M.Ed., CRT-RF, RT(R)(CT)
Clinical Coordinator
bsiegel@cypresscollege.edu
(714) 484-7000 ext. 48911
Lynn Mitts, M.A., CRT-RF, RT(R), RDMS
Instructor
lmitts@cypresscollege.edu
(714) 484-7000 ext. 48947
Gary Binoya, B.A., CRT-RF, RT(R)(MR)
Adjunct Faculty
Jack Griswold, CRT-RF, RT(R)
Adjunct Faculty
Robert McDermott, M.S., M.S., CRT-RF, CNMT
Adjunct Faculty
Phanh Pak, CRT-RF, RT(R)
Adjunct Faculty
Dung Truong, B.A., CRT-RF, RT(R)
Adjunct Faculty
CONTACT THE DEPARTMENT:
Dr. Michael Frianeza
CONTACT THE DEPARTMENT:
Kelly Carter
Lisa Benjamin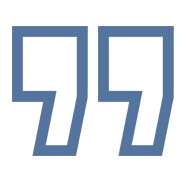 Lisa Benjamin
"I love Cypress College! Without the help from all my professors and the lab technicians, I don't know where I would be. They are always there to walk me through step-by-step or help me troubleshoot where I made a mistake. It is very obvious they want us to succeed. I couldn't be happier with my decision to attend Cypress."
- Lisa Benjamin
Tanya Washington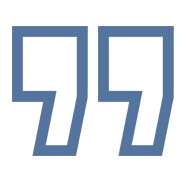 Tanya Washington
"The Business/CIS Division has some of the most caring and encouraging administrators, faculty, and staff at Cypress College. While achieving my AS in Computer Programming, I was able to go to college while I fulfilled a desire of mine to help and assist students in a capacity near and dear to my heart. My horizons have expanded far beyond my dreams."
- Tanya Washington