Build Your Future as a Psychiatric Technician
A psychiatric technician is a licensed member of the professional health services team who works with individuals who are mentally ill or developmentally disabled. Psychiatric technicians may find jobs training developmentally disabled individuals in the community or at developmental centers, or caring for mentally ill people in the prison health system. There is also work available in private and state mental hospitals. The program prepares the student to meet the requirements for psychiatric technician licensure examination. The program is accredited by the Board of Vocational Nursing and Psychiatric Technicians.
The program is ideal for people who are interested in becoming healthcare or human service professionals; people who are interested in helping people with emotional, psychiatric, or developmental disabilities; and people who are interested in career mobility into the fields of registered nursing, special education, clinical and forensic psychology, or social work.
Frequently Asked Questions
The program offers a certificate and an associate in science degree in psychiatric technology.
The program is $46 per unit for California residents, not including books, fees, and supplies. Units vary by course, but the average is three units per course. Unit fees for the 51.5-unit certificate would be $2,369 and $3,381 for the associate degree depending upon the number of prerequisites needed. Most students also qualify for some form of financial aid.
The programs take two years for full-time students who have completed the general education.
Psychiatric technicians work at psychiatric hospitals and facilities, mental health day care programs, mental health crisis centers, residential treatment programs, department of corrections, county mental health programs, substance abuse treatment programs, public health services, independent living skills agencies, special education programs, vendors of specialized behavioral services, developmental centers, transition services and job coaches, and skilled nursing facilities.
Psychiatric technicians make a between $36,400-$70,290 annually.
Program Mapper: View course options for this program, below.
This program requires an application. Please read the Psychiatric Technology Program (PDF) Information Sheet to get detailed information about the application process for admission to the Psychiatric Technology Program.
Carefully read the following sections of the information sheet:
Program Objectives
Who Becomes a Psychiatric Technician?
Minimum Standards for Applicants
Application Procedures
Selection Criteria
Associate in Science Degree Psychiatric Technician
Psychiatric Technician Certificate Curriculum
Where Are Psychiatric Technicians Employed?
What is the Typical Salary Range for Psychiatric Technicians?
It is highly recommended that students attend a workshop for more detailed information.  The Health Science Workshop Schedule and Reservations flyer is here: http://news.cypresscollege.edu/Documents/health-science/Health-Science-Workshop-Series.pdf
CONTACT THE DEPARTMENT:
Jaime Ramos
Professor, Health Science Building Room 200
CONTACT THE DEPARTMENT:
Denise Vo
Lisa Benjamin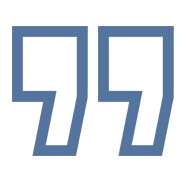 Lisa Benjamin
"I love Cypress College! Without the help from all my professors and the lab technicians, I don't know where I would be. They are always there to walk me through step-by-step or help me troubleshoot where I made a mistake. It is very obvious they want us to succeed. I couldn't be happier with my decision to attend Cypress."
- Lisa Benjamin
Tanya Washington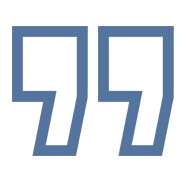 Tanya Washington
"The Business/CIS Division has some of the most caring and encouraging administrators, faculty, and staff at Cypress College. While achieving my AS in Computer Programming, I was able to go to college while I fulfilled a desire of mine to help and assist students in a capacity near and dear to my heart. My horizons have expanded far beyond my dreams."
- Tanya Washington