Build Your Future as a Health Information Technician
Health information technology involves the study of the principles and practices of acquiring, analyzing, and securing digital and paper-based health and medical information vital to providing quality patient care. Health informatics, health information management, and health information technology incorporate the disciplines of medicine, management, finance, information technology, and law into one exciting and dynamic curriculum working to transform the delivery of health care. Because of this unique mixture, program graduates are in control and can choose from a variety of work settings across an array of health care environments. The program is fully accredited by the Commission on Accreditation for Health Informatics and Information Management Education (CAHIIM).
Frequently Asked Questions
Upon completion of one of these programs, students will be awarded either a certificate or an associate in science degree.
The program can be completed in 16 months.
The program is $46 per unit for California residents, not including books, fees, and supplies. Units vary by course, but the average is three units per course. The unit cost for the certificate and associate in science degree will vary depending upon the number of prerequisites needed. Most students also qualify for some form of financial aid.
Career opportunities upon completion of this program include medical records and health information technician. The average annual salary is $52,987.
Eligibility for admission to Cypress College.
Completion of ENGL 100 C with a grade of "C" or better or transcript showing course in progress,
Completion of CIS 111 C Computer Information Systems with a grade of "C" or better or transcript showing course in progress,
Completion of HS 145 C Survey of Medical Terminology with a grade of "C" or better or transcript showing course in progress, and
Eligibility for MATH 120 C Introduction to Probability and Statistics or transcript showing appropriate Math course in progress.
For additional information, see: http://news.cypresscollege.edu/Documents/health-science/Health_Info_Tech_2017.pdf
Please consider attending an information workshop about the Cypress College Health Information Technology Program.  Sign up for a workshop.
CONTACT THE DEPARTMENT:
Patti Spitler
CONTACT THE DEPARTMENT:
Denise Vo
Lisa Benjamin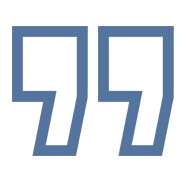 Lisa Benjamin
"I love Cypress College! Without the help from all my professors and the lab technicians, I don't know where I would be. They are always there to walk me through step-by-step or help me troubleshoot where I made a mistake. It is very obvious they want us to succeed. I couldn't be happier with my decision to attend Cypress."
- Lisa Benjamin
Tanya Washington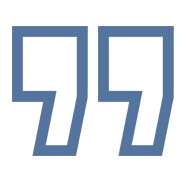 Tanya Washington
"The Business/CIS Division has some of the most caring and encouraging administrators, faculty, and staff at Cypress College. While achieving my AS in Computer Programming, I was able to go to college while I fulfilled a desire of mine to help and assist students in a capacity near and dear to my heart. My horizons have expanded far beyond my dreams."
- Tanya Washington