Build Your Future as a Food and Beverage Manager
Cypress College's Hotel, Restaurant, Culinary Arts Department has a modern teaching facility on the Anaheim campus. It is the perfect venue for students focusing on a career in food and beverage management. Our hands-on learning environment prepares students to become skilled leaders in the restaurant and food service industry. Student learn by doing in our student-run restaurant, Cypress Bistro.
The Food and Beverage Management program provides students with a broad and thorough foundation in restaurant management, beverage operations, managed food services, and special events. Coursework emphasizes the role of guest services, effective oral and written communication, teamwork, management and leadership strategies, ethical decision-making, and critical thinking. Students will prepare for a career in the thriving restaurant and food service industry.
The program also offers:
Comprehensive, hands-on and high-quality education
Experienced and passionate faculty
Accredited degrees and certificates
Small classes with faculty and student interaction
Affordable tuition
Career Fair
Job opportunities with local hospitality employers
University transfer partnerships
Cypress Bistro, a student-run restaurant
Frequently Asked Questions
Food Service Fundamentals Certificate, 15 units
Food and Beverage Management Certificate, 36 units
Food and Beverage Management Associate in Science in Food and Beverage Management, 60 units
Students who earn an associate degree have the option to transfer to a Bachelor in Science in Hospitality Management program.
Associate in Science in Hospitality Management for Transfer (beginning Fall 2019), 60 units

The program is $46 per unit for California residents, not including books, fees, and supplies. Units vary by course, but the average is three units per course. Unit fees for the 15-unit certificate would be $690, the 36-unit advanced certificate would be $1,656, and the 60-unit associate degree would be $2,760. Most students also qualify for some form of financial aid.
Most full-time students taking 15 credits per semester can complete a certificate in one to three semesters and an associate in science degree in two years. Students may elect to attend part time as well.
The median wage for food service managers in California is $50,820 annually.
Food and beverage management students have many career opportunities, particularly with local employers. Some of the many employers of program graduates include the Aramark Gastronome at CSU Fullerton, Sodexo Disney Castmember Cafeteria, Fairview Commons MBK Senior Living, Jay's Catering, House of Blues Live Nation, Young's Market, St. Jude Hospital, Hyatt, Marriott, Pelican Hill, Disneyland Resort, Cellar, Vaca, Pueblo, and Urban Plates.
Program Mapper: View course options for these programs, below.
CONTACT THE DEPARTMENT:
Chef Amanda Gargano
CONTACT THE DEPARTMENT:
Jane Jepson, Ph.D.
CONTACT THE DEPARTMENT:
Cindy Cao
Lisa Benjamin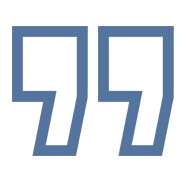 Lisa Benjamin
"I love Cypress College! Without the help from all my professors and the lab technicians, I don't know where I would be. They are always there to walk me through step-by-step or help me troubleshoot where I made a mistake. It is very obvious they want us to succeed. I couldn't be happier with my decision to attend Cypress."
- Lisa Benjamin
Tanya Washington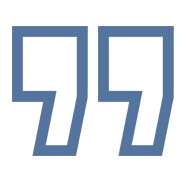 Tanya Washington
"The Business/CIS Division has some of the most caring and encouraging administrators, faculty, and staff at Cypress College. While achieving my AS in Computer Programming, I was able to go to college while I fulfilled a desire of mine to help and assist students in a capacity near and dear to my heart. My horizons have expanded far beyond my dreams."
- Tanya Washington