Build Your Future as a Court Reporter
The Cypress College Court Reporting Program trains students to take and pass the California Certified Shorthand Reporter's Examination, the National Court Reporter's Association (NCRA) Registered Professional Reporter Examination, and the Certified Realtime Reporter Examination administered by NCRA and other local and state associations.
The Court Reporting Program requires a minimum of 2.5 years of study. While students must furnish their own machines and related supplies, Cypress College provides the Court Reporting students with the following special amenities:
Court Reporting and CIS Lab equipped with computers, audio/video tapes, CDs, captioning equipment, reference materials, audio/video listening devices, tape copier, and CD/DVD copier
Rental equipment program providing manual stenograph machines
Court Reporting Club membership open to all students
Court Reporting Club store providing low-cost supplies to all students
Court Reporting counseling provided in the Cypress College BUS/CIS Division
Excellent academic preparation for state and national examinations
Year-round course offerings: day, evening, and some Saturdays
Convenient parking with day and night security
Advanced Realtime Training Program
Eight different internship programs available
CAT Training on CaseCatalyst, ProCAT, and Total Eclipse
Five to six CSR qualifiers per week, along with one mock RPR
Located conveniently on Valley View between the 405 and 91 Freeways
Frequent guest speakers who are professionals in the field
Click here for virtual Business and CIS Lab Services.
Frequently Asked Questions
The program offers certificates in the following fields: Legal Transcription, Court Reporting Technology, Hearing Reporter, Legal Administrative Assistant, Proofreading, Computer Editor/Scopist, Court and Agency Services, Communication Access Realtime (CART), Videographer, and Captioning and Court Reporting (which leads to state licensure). The program offers Associate in Science Degrees in Court Reporting and Law Office Administration.
$46 per unit for California residents. In addition, a student must either rent or buy their own steno machine and laptop.
The program is designed as a 2.5-year program following State of California guidelines for licensing. The program can be completed in a shorter length of time depending on the student's ability on the steno machine. There is a nationwide shortage of court and deposition reporters, captionists, and CART providers. Students seeking licensure typically find jobs immediately. Students pursuing other related avenues in the program, such as proofers and scopists, can reach gainful employment in a shorter period of time.
Most court reporters in court earn upwards of $100,000 per year. In addition to their salary, they also charge a page rate. Deposition reporters normally average upwards of $50,000 per year with $75,000 not being an unusual rate of pay. Because most court reporters are issued a 1099 tax form, the accuracy in reporting wages is nebulous at best.
Graduates are employed in the state court system, law offices, court reporting agencies, classroom and universities, and deposition agencies.
Program Mapper: View course options for these programs, below.
Court and Agency Services Certificate = 24 units (2 semesters)
Court reporting and its related fields requires above average English skills, including advanced knowledge of vocabulary, spelling, and punctuation.
To earn an associate's degree students must complete: (1) all major course requirements with a minimum grade of "C"; (2) 25 units of General Education Graduation Requirements; (3) the cultural diversity and reading requirement; (4) any elective courses to complete a minimum of 60 units; and, (5) have a minimum GPA of 2.0. At least 50 percent of all major course work must be completed at Cypress College.
Courses that fulfill major requirements for an associate degree at Cypress College might not be the same as those required for completing the major at a transfer institution offering a baccalaureate degree. For information on specific university requirements, please consult with your counselor, or visit the Transfer Center.
To earn a certificate, students must complete the required courses as listed with a minimum grade of "C." At least 50 percent of all course work must be completed at Cypress College.
CONTACT THE DEPARTMENT:
Carolee Freer
CONTACT THE DEPARTMENT:
Robert Grantham
Lisa Benjamin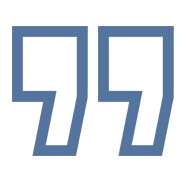 Lisa Benjamin
"I love Cypress College! Without the help from all my professors and the lab technicians, I don't know where I would be. They are always there to walk me through step-by-step or help me troubleshoot where I made a mistake. It is very obvious they want us to succeed. I couldn't be happier with my decision to attend Cypress."
- Lisa Benjamin
Tanya Washington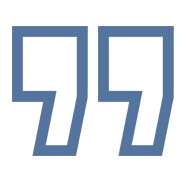 Tanya Washington
"The Business/CIS Division has some of the most caring and encouraging administrators, faculty, and staff at Cypress College. While achieving my AS in Computer Programming, I was able to go to college while I fulfilled a desire of mine to help and assist students in a capacity near and dear to my heart. My horizons have expanded far beyond my dreams."
- Tanya Washington