Build Your Future as a Commercial Pilot
Cypress College has been successfully training pilots since 1967. We have paved the way in utilizing leading edge technology that enables you to practice with realistic simulations, reducing the costs associated with pilot training. Through the ground training and flight simulations, you can train to become a professional pilot or fly for fun. This program is challenging yet rewarding; it will push you to be the best that you can be. We provide you with experienced professionals who either currently work, or have worked extensively, in the industry with many of the leading airlines.
With the knowledge you acquire as you advance in our program, it is possible to get a job in the aviation industry as you progress into becoming a professional airline pilot. Four pilot certificates are offered: Private Pilot, Instrument Pilot, Commercial Pilot, and Advanced Pilot.
Location
Tech Ed 1, Room 202
Frequently Asked Questions
Aviation Certificate I – Private Pilot = 17 – 18 units (1-2 semesters)
Aviation Certificate II – Instrument Pilot = 24-26 units (2 semesters)
Aviation Certificate III – Commercial Pilot = 31-34 units (2-3 semesters)
Aviation Certificate IV – Advanced Pilot = 35 units (2-3 semesters)
Associate in Science Degree – Commercial Pilot = (2 years)
$46 per unit for California residents plus books and fees.
Students may attend full-time or part-time. Full-time students typically take between 12 to 18 units per semester. Basic certificates (18 units) can be earned in one to two semesters, advanced certificates (35 units) in two to three semesters, and AS degrees (60 units) in two years.
Pilot, Co-pilot, Flight Engineer, $137,330 median annual salary.
At all major airlines, including Express Jet, Delta, Jet Flight International, Sunrise Aviation, Flight Safety, South Bay Aviation, United, Gulfstream and more!
Airline and commercial pilots fly and navigate airplanes, helicopters, and other aircraft.
Pilots typically do the following:
•Check the overall condition of the aircraft before and after every flight
•Ensure that the aircraft is balanced and below its weight limit
•Verify that the fuel supply is adequate and that weather conditions are acceptable
•Prepare and submit flight plans to air traffic control
•Communicate with air traffic control over the aircraft's radio system
•Operate and control aircraft along planned routes and during takeoffs and landings
•Monitor engines, fuel consumption, and other aircraft systems during flight
•Respond to changing conditions, such as weather events and emergencies
•Navigate the aircraft by using cockpit instruments and visual references
Some pilots are also instructors using simulators and dual-controlled aircraft to teach students how to fly.
The following are examples of types of pilots:
Airline pilots work primarily for airlines that transport passengers and cargo on a fixed schedule. The captain or pilot in command supervises all other crewmembers and has primary responsibility for the flight. The copilot, often called the first officer or second in command, shares flight duties with the captain.
Commercial pilots are involved in unscheduled flight activities, such as aerial application, charter flights, and aerial tours. Commercial pilots may have additional nonflight duties. Some commercial pilots schedule flights, arrange for maintenance of the aircraft, and load luggage themselves.
Work Schedules
Federal regulations set the maximum work hours and minimum requirements for rest between flights for most pilots. Airline pilots fly an average of 75 hours per month and work an additional 150 hours per month performing other duties, such as checking weather conditions and preparing flight plans. Pilots have variable work schedules that may include some days of work followed by some days off. Flight assignments are based on seniority. Seniority enables pilots who have worked at a company for a long time to get preferred routes and schedules.
Airline pilots may spend several nights a week away from home because flight assignments often involve overnight layovers. When pilots are away from home, the airlines typically provide hotel accommodations, transportation to the airport, and an allowance for meals and other expenses. Commercial pilots also may have irregular schedules. Although most commercial pilots remain near their home overnight, some may still work nonstandard hours.
Bureau of Labor Statistics, U.S. Department of Labor, Occupational Outlook Handbook, Airline and Commercial Pilots,
on the Internet at https://www.bls.gov/ooh/transportation-and-material-moving/airline-and-commercial-pilots.htm (visited December 20, 2017).

Cypress College ATC students have many transfer options, including the B.S. Aviation Administration Program at California State University, Los Angeles: http://www.calstatela.edu/ecst/tech/bs-aviation-administration
If you are interested in transferring and earning a 4-year degree, please visit the Counseling Center or make an appointment with our CTE Counselor Jane Jepson at jjepson@cypresscollege.edu.
Students are also encouraged to visit the Cypress College Transfer Center website at http://www.cypresscollege.edu/services/transfer

Please know that there are no academic prerequisites to begin this program; however there are job requirements that you should review before you begin your coursework. Some of the job requirements are specific and limiting; for example, if you want to be a pilot, and an airline says you must have a passport, you must have a valid passport in your possession (not in the mail). While some companies will have different requirements, you may want to investigate your options and talk privately to your instructor if you have any concerns or questions.
CONTACT THE DEPARTMENT:
Ed Valdez
CONTACT THE DEPARTMENT:
Jane Jepson, Ph.D.
CONTACT THE DEPARTMENT:
Cindy Cao
Katy, United Airlines Flight Attendant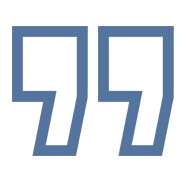 Katy, United Airlines Flight Attendant
"People ask me all the time about school and when I say that I attended the Cypress College Aviation & Travel Careers Program, they're shocked that there is actually a program that specializes in airline jobs like flight attendant, pilot, agent, and aviation manager. They're so interested in knowing what it's about and if it helped me. I explain to them that it was the best decision I've ever made because it helped guide me in the right direction to become what I've always wanted. Thank you!"
- Katy, United Airline Flight Attendant
Scott, NetJets, Pilot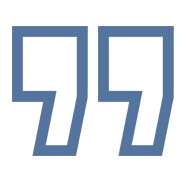 Scott, NetJets, Pilot
"Before Ohio State, I was at Cypress College. Loved it! I am now a Falcon 2000 Captain with NetJets."
- Scott, NetJets, Pilot