Build Your Future in the Administration of Justice Field
Administration of Justice courses will acquaint you with the criminal justice system, the Penal Code, and general laws of California.
In our courses you will learn about:
The historical development of the criminal justice system
Criminal behavior
The purpose of criminal law
Crimes against persons, property and the state
The ethics and professionalization of the justice system
The Administration of Justice Associate in Science for Transfer Degree (AJ AST) develops students for specialized careers in criminal justice, corrections, forensic science, critical incident response, emergency management, security and loss prevention, law enforcement, human relations, procedural reporting, and homeland security. Learning methodologies are industry- and community-based with an emphasis in hands-on, real-life approaches that create an awareness of social and community issues in an effort to improve quality of life. Students completing the AJ AST will be prepared to transfer and major in criminal justice.
Students completing AS degrees for transfer (AS-T) are guaranteed admission to the California State University (CSU) system, but not to a particular campus or major. This curriculum is designed to provide students who would like to major in Administration of Justice or Criminal Justice at a CSU with an Associate in Science Degree for Transfer (AJ AS-T). The Student Transfer Achievement Reform Act (Senate Bill 1440, now codified in California Education Code sections 66746-66749) guarantees admission to a CSU campus for any community college student who completes an "Associate Degree for Transfer," a variation of the associate degrees traditionally offered at a California community college. The AS-T is intended for students who plan to complete a bachelor's degree in a similar major at a CSU campus.
Location
Tech Ed 1, Room 202
Frequently Asked Questions
The options include the Administration of Justice Associate in Science Degree AJ AST (60 units), and the Homeland Transportation Security Certificate, which also includes aviation and tourism courses (18 units).
You may attend full-time or part-time. Full-time students typically take between 12 and 18 units per semester. Basic Certificates (18 units) can be earned in one to two semesters; Advanced Certificates (35 units) in two to three semesters; and AS Degrees (60 units) in two years. Courses are offered on campus, online, during the day and in the evenings. AJ AST = 2 years. Homeland Transportation Certificate = 1 to 2 semesters.
The program is $46 per unit for California residents, not including books, fees, and supplies. Units vary by course, but the average is 3 units per course. Unit fees for a basic 18-unit certificate would be $828 and a 60-unit associate degree would be $2,760. Most students also qualify for some financial aid.
Law enforcement. Criminal Investigators, Special Agents, Intelligence Analysts, Lawyers, and Educators. Salary $36,150 – $110,020.
Students work throughout law enforcement, homeland security, and the military.
Program Mapper: View course options for these programs, below.
The Administration of Justice AS-T prepares students for a wide variety of careers, so while there are no academic prerequisites to begin this program, there are job requirements that you should review before you begin your coursework. For example, you may need to pass a physical exam and a 10-year background check, and you will want to have the legal right to work in the United States. Some careers may have additional requirements such as the need to wear a uniform within specified guidelines such as conservative hairstyles and no visible tattoos. While each industry will have unique requirements, you may want to investigate your options or talk privately to the program coordinator if you have any personal concerns or questions.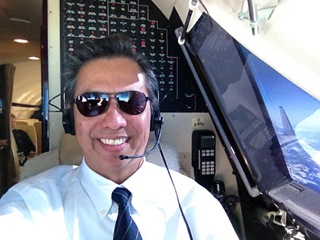 My career began as a Ramp Agent at Los Angeles International Airport at the age of 18, serving international airlines loading bags, connecting ground power units, air start units and yes, even the honey bucket on Boeing 707s, DC-8s and DC-10s. I have been a pilot for United Airlines, Champion Air, Skywest Airlines and a Corporate Chief Pilot.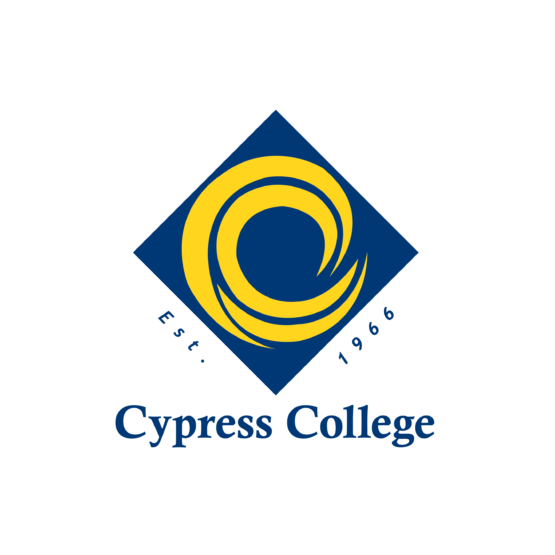 Michael "Mike" Hannah began teaching at Cypress College in 2006. He is retired from the law enforcement profession, serving 30 years here in Orange County. During that period, he gained expertise in many areas of policing including (but not limited to) Community Policing, Tourist Oriented Policing, disaster Preparedness and Homeland Security. He earned a Bachelor's Degree from Loyola University of Los Angeles and his Master's Degree from Pepperdine University, Malibu. He is a graduate of California State Peace Officer's Command College, the FBI National Academy and is a certified instructor by the U. S. Department of Homeland Security. He has been an active member of the Cypress College Advisory Committee since his tenure at Cypress College began.