HRC Student Earns Internship at Foundation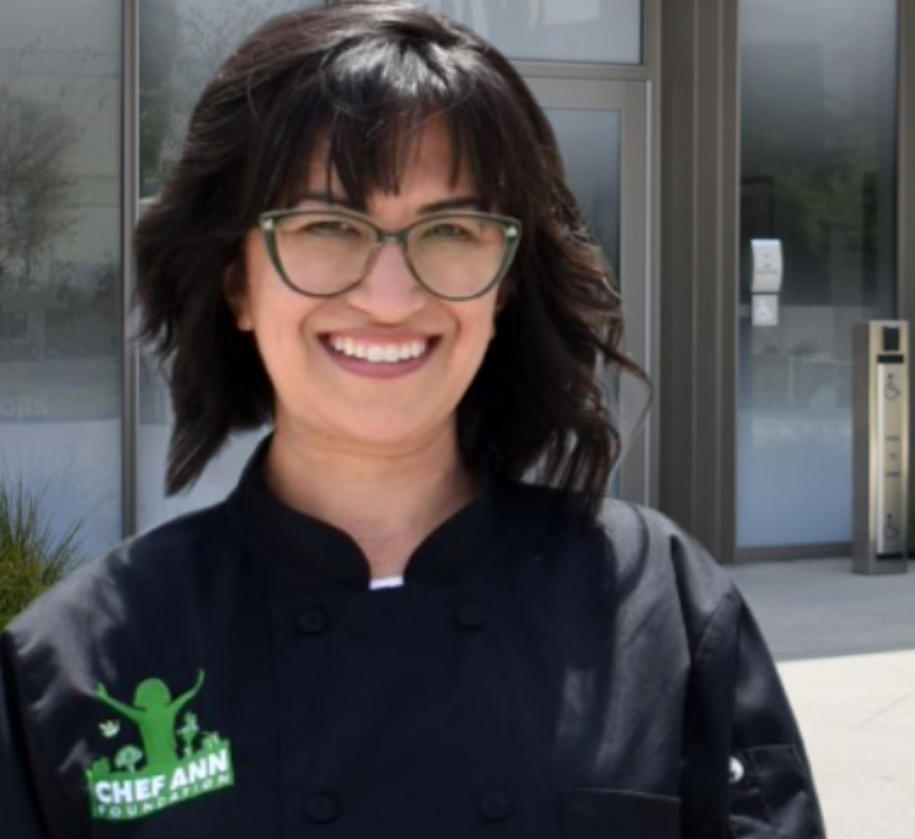 An HRC student has been awarded a paid internship as part of the Healthy School Food Pathway: Pre-Apprentice Program through the Chef Ann Foundation.
Student Faith Huss, a veteran, is pursuing an education in food science. She told her instructor Amanda Gargano, the Hotel, Restaurant, Culinary Arts Department co-chair, about her desire to pursue an eventual master's degree in Nutrition and Dietetics, and Amanda connected her to the Chef Ann Foundation for study.
The foundation has partnered with Cypress School District to provide pre-apprenticeships to Culinary Arts students. This external training opportunity is designed to bring scratch food cooking to K-12 kitchens. Following these paid internships, students are eligible to complete an apprenticeship, followed by a fellowship.
"What I love about this foundation and program is that it all involves incorporating scratch cooking into the schools," Faith said. "Having a meal cooked from scratch or having salad bars present for every meal is a wonderful way to teach children about different food choices and that healthy doesn't have to be boring!"
Faith's position with the foundation includes working with Cypress' six elementary schools to learn about their federal and state-funded lunch programs. She helps to break down recipes, meet nutritional guidelines, and allocate costs for meals. She participates in front and back of house operations, as well as in district meetings for Child Nutritional Services.
She recently assisted in surveying parents and students to ask for feedback about current and future meal choices, conducted taste tests with the students for new items that suggested by Child Nutritional Services, and worked on potential breakfast options for the district to add to the menu.
"I never thought of child nutrition as a career, but now this is in the running," Faith said. "I am so excited to be a part of a program that promotes good, clean eating for children."