Culinary Arts Field Trip Gets Fresh Look at Warehouse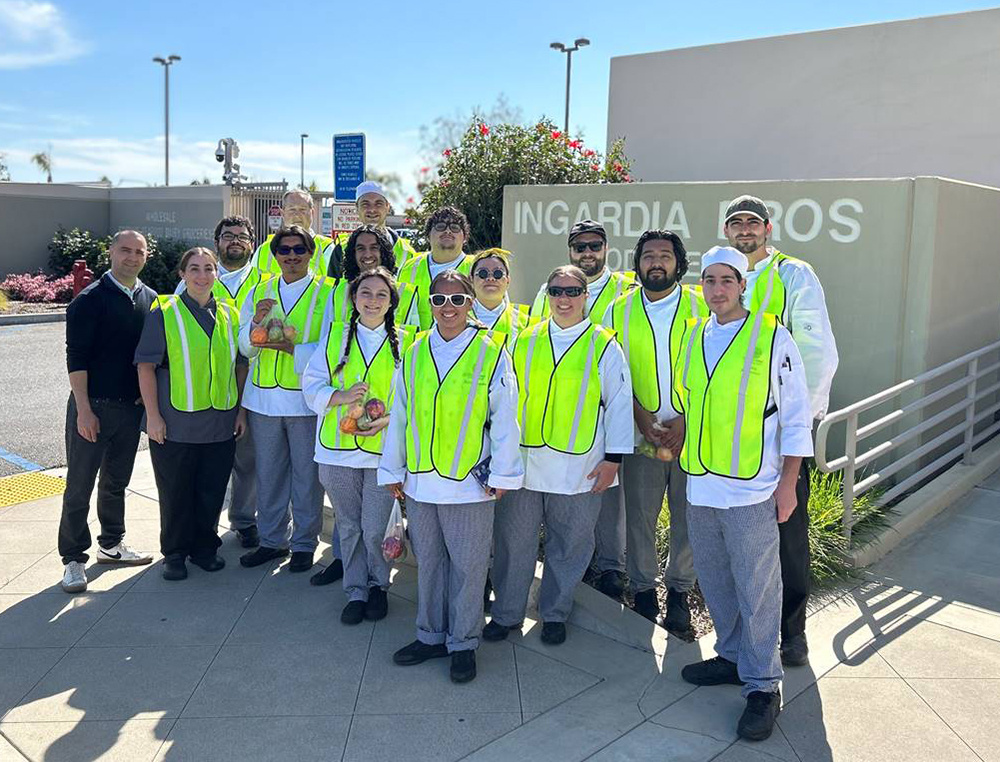 Students from the Culinary Fundamentals II course recently took a field trip to Ingardia Bros. Produce in Santa Ana.
The students, along with instructor Amanda Gargano, toured the warehouse, saw new produce and seafood products, and learned about managing operating and rising food costs in food distribution. 
The wholesale food supplier services restaurants, hotels, country clubs, resorts, hospitals, caterers, senior living homes, and more. That "more" includes our very own Hotel, Restaurant, Culinary Arts department at Cypress College.
The class focuses on advanced principles, skills, and techniques associated with culinary arts. Students learn advanced cooking methods, and for both classic and modern techniques. Learn more about this and other Culinary Arts classes in our Class Schedule.