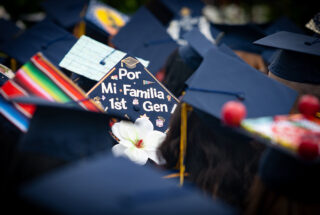 News
Cypress College Celebrates 55th Commencement
"Cypress College hosted its 55th Commencement on Friday evening — the first in-person graduation ceremony in 3 years — with a record number of graduates and guests participating. The event was held in the college's Gateway Plaza with more than 800 graduates from the classes of 2022, 2021, and 2020 in"
News
Americana Awards a 'Rousing Success'; Honorees Wow Hoops Crowd
"Cypress College's 39th Annual Americana Awards appear to be one of the most-successful events on record — thanks in large part to the participation of Chargers alumni Swen Nater and Mark Eaton. They were honored as the Men of the Year at the ceremony, which were held on Saturday, February 22,"