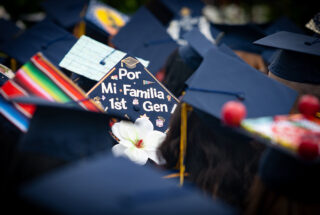 News
Cypress College Celebrates 55th Commencement
"Cypress College hosted its 55th Commencement on Friday evening — the first in-person graduation ceremony in 3 years — with a record number of graduates and guests participating. The event was held in the college's Gateway Plaza with more than 800 graduates from the classes of 2022, 2021, and 2020 in"
News
Auditions Announced by Theater and Dance Department
"Cypress College's Theater and Dance Department has announced its auditions for the spring 2014 semester. The auditions are for the musical "Big River," the play "Nickel and Dimed," and the "People in Motion" dance concert. The auditions are: "Big River" (musical) The Adventures of Huckleberry Finn Please contact the Cypress College"