Build Your Future as a UAS / UAV Drones Operator
Cypress College was the first California community college to offer the Unmanned Aerial Vehicle/ Unmanned Aircraft Systems (Drone) Associate in Science Degree. Unmanned Aircraft Systems offer new business and career opportunities for remote pilots. You will learn about drone operations, the emerging unmanned field, innovative developments, and effective use of the unmanned system on land, in the air, and in space. Courses will examine such challenges as communications, education, and training; propulsion and power; teaming; and FAA regulations. Leading technology businesses, news channels, sports franchises, and commercial enterprises all over the world are beginning to use unmanned systems for critical aspects of their operations. In short, we have 3 primary goals:
To prepare you to be successful in the competitive hiring process
To prepare you to pass the rigorous training requirements
To provide college credit toward certificates, degrees, and transfer to a bachelor's degree program that will prepare you for career advancement opportunities
Frequently Asked Questions
The UAV/UAS Drone program options include the UAV/UAS Basic and Advanced Certificates and an Associate in Science Degree. Current pilots seeking to earn a UAV/UAS certificate or degree may also receive credit for up to 12 units toward an advanced certificate or degree. Contact the department coordinator for additional information. All courses are degree applicable and transferable to a four-year university.
You may attend full-time or part-time. Full-time students typically take between 12 to 18 units per semester. The basic certificate (16 units) typically takes 1-2 semesters while the advanced certificate takes 2-3 semesters and an AS Degrees (60 units) can be earned in two years. Courses are offered on campus, online, during the day and in the evenings.
The program is $46 per unit for California residents, not including books, fees, and supplies. Units vary by course, but the average is three units per course. Unit fees for an Aviation Certificate 1 or 18-units would be $828; a 35-unit Commercial Pilot Certificate would be $1,610; and a 60-unit Commercial Pilot Associate in Science Degree would be $2,760. Most students also qualify for some form of financial aid.
UAV Operator, $37,083 average salary
Drone operators, $59,793 average salary
Electro-mechanical (drone) technicians $55,610 median salary
Graduates of the program may find employment at leading technology businesses, news channels, sports franchises, and commercial enterprises.
Please know that there are no academic prerequisites to begin this program; however, there are job requirements that you should review before you begin your coursework. Some of the job requirements are specific and limiting. We want to make sure you are aware of some of these requirements before you devote time and money to the career, so we have listed SAMPLE job announcements, below. While some companies will have different requirements, you may want to investigate your options and talk privately to your instructor if you have any concerns or questions.
Commercial Drone (Heavy Payload) Operator
Minimum Qualifications:
FAA Private Pilot Certificate, Single Engine Land privileges with Instrument Rating
Current Class II or higher FAA medical certificate
500 flight hours as pilot-in-command of an unmanned or manned aircraft
Ability to deploy OCONUS
Secret Clearance
Preferred Qualifications:
Experienced with radio controlled aircraft and Piccolo-based UAVs
Currently Qualified UAS Pilot
200 hours of pilot-in-command time with UAS
Drone Engineering
Required Skills:
Obtained or currently pursuing a degree in Aeronautical, Mechanical, or Electrical Engineering.
Familiarity with computer programming (specifically Python, JavaScript, and C++).
Excellent written and verbal communication skills.
Ability to work efficiently and meet deadlines.
Unquestionable ethics and commitment to excellence.
Desired Skills:
Experience with robotics and basic electronics.
Experience with UAVs and/or RC piloting.
Keen understanding of civilian airspace and aeronautical charts.
FAA Remote Pilot Operator license.
Drone/Unmanned Aircraft/Pilot/Airport Inspector
Three years professional experience in the following areas:
Aviation safety and legal compliance inspector for a governmental agency; OR Manager of a fixed base operation; OR Instructor or professor of aviation management or aviation sciences at an accredited university/college; OR Aviation program administrator for a large education, business or governmental organization.
Experience with Model or other unmanned aircraft operations.
Extensive knowledge of Federal Aviation Regulations sufficient to research, ensure compliance, educate and train pilots and unmanned aircraft operators and other airport operations.
Computer knowledge and experience sufficient to create training materials, manage database of airport information, analyze reports and issue data to stakeholders.
Written and oral communication skills sufficient to write, prepare and present technical information.
Required Certifications:
FAA Remote Pilot – small unmanned aircraft systems certificate;
Commercial Pilot Certificate with Instrument rating or Airline Transport Pilot Certificate;
Single Engine Land rating with FAA certification to operate high performance and complex aircraft;
1,000 hours pilot time and 500 hours as pilot-in-command; and
Current First Class Medical Certificate by the time of appointment.
CONTACT THE DEPARTMENT:
Ed Valdez
CONTACT THE DEPARTMENT:
Jane Jepson
CONTACT THE DEPARTMENT:
Cindy Cao
Katy, United Airlines Flight Attendant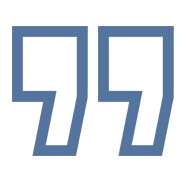 Katy, United Airlines Flight Attendant
"People ask me all the time about school and when I say that I attended the Cypress College Aviation & Travel Careers Program, they're shocked that there is actually a program that specializes in airline jobs like flight attendant, pilot, agent, and aviation manager. They're so interested in knowing what it's about and if it helped me. I explain to them that it was the best decision I've ever made because it helped guide me in the right direction to become what I've always wanted. Thank you!"
- Katy, United Airline Flight Attendant
Scott, NetJets, Pilot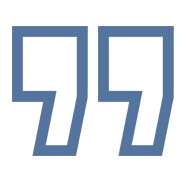 Scott, NetJets, Pilot
"Before Ohio State, I was at Cypress College. Loved it! I am now a Falcon 2000 Captain with NetJets."
- Scott, NetJets, Pilot