Build Your Future as a Marketing Specialist
Looking to expand your career horizons? Interested in working in marketing, advertising or sales? The Marketing Department focuses on the human side of business – what it takes to satisfy customers in the marketplace with the right blend of products and promotions. In our marketing courses, you will learn how to develop, price, promote, and distribute products in the marketplace.
We offer classes in marketing, advertising, sales, retailing, consumer behavior, multicultural marketing, small business promotion, and international marketing.
Click here for virtual Business and CIS Lab Services.
Frequently Asked Questions
The Marketing Department offers certificate programs in marketing, merchandising, and social media marketing, as well as a combined certificate in geographic information systems and marketing. The department also offers associate in science degrees in marketing and merchandising.
Depending on the program and the number of units taken, completing a certificate program can take as little as one semester and completing an associate of science degree program can take about two years. Students may attend part time or full time.
The program cost is $46 per unit for California residents, not including books, fees, and supplies. Units vary by course, but the average is 3 units per course. Unit fees for the 12-unit certificate would be $552; the 15-unit certificate would be $690; the 21-unit certificate would be $966; and the 60-unit associate degree which would be $2,760. Most students also qualify for some form of financial aid.
With a certificate or associate degree in marketing or merchandising, some potential jobs are:
Marketing Manager, $94,110 - $180,070
Marketing Specialist, $46,460 - $89,200
Public Relations Specialist, $43,550 - $80,940
Human Resources Specialist, $32,840 - $47,930
Business Intelligence Analyst, $65,320 - $114,180
Students work in all areas of marketing, human resources, and public relations. Many transfer to four-year universities to pursue bachelor's degrees.
CONTACT THE DEPARTMENT:
Jeannie Jo
CONTACT THE DEPARTMENT:
Robert Grantham
Gabriela Salgado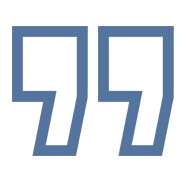 Gabriela Salgado
"I love being a Cypress student. The campus is lovely and the staff is very helpful, too. Being a student can be stressful, but our school offers a lot of help. Cypress College is the college to attend."
- GABRIELA SALGADO
Emily Kay Mondonodo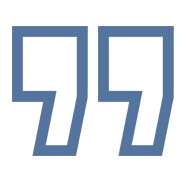 Emily Kay Mondonodo
"Cypress College has given me so many valuable experiences and opportunities. The lessons I have learned here has greatly helped me find a passion in a career, as well as given me the foundations I need to be successful when I transfer."
- EMILY KAY MONDONODO