Build Your Future in Kinesiology
Kinesiology is an academic discipline that involves the study of human movement and its impact on health, society, and quality of life. Students will study physiological, mechanical, and psychological aspects of human kinetics. Applications of kinesiology to human health include biomechanics, strength and conditioning, sport psychology, rehabilitation, and sport and exercise.
Educational requirements to enter careers in the Kinesiology field vary widely – from high school graduation with on-the-job training – to doctorate degrees. Your counselor can help you determine the requirements for the careers that interest you.
Earning an associate's degree can prepare you for transfer to a four-year college or university. In particular, students who earn the associate in arts for transfer degree and meet the CSU minimum eligibility requirements are guaranteed admission to a CSU, but not necessarily to a particular campus or major. The credits you earn at Cypress College are applied at the transfer institution, making your program there approximately two years shorter. While you are completing transfer program prerequisites, you also can earn certificates of achievement in the Aquatics Coach Program, the Athletic Coach Program, Fitness Specialist Program, or the Recreation Assistant Program.
Frequently Asked Questions
The Kinesiology Department offers a number of 16 to 18 unit certificates, and two degrees: Kinesiology Associate in Arts for Transfer Degree and the Physical Education Associate in Arts Degree.
The Aquatics Specialist Certificate (16 units) prepares students to prevent and respond to emergencies in, on, and around the water. Upon successful completion of this class, candidate will have a knowledge and the following skill set: surveillance skills to help you recognize and prevent injuries, rescue skills in the water and on land, first aid training and professional rescuer CPR certification to help you prepare for any emergency, professional lifeguard skills, and communication skills to interact with the public and address uncooperative patrons. Lifeguarding is an exciting position, working as part of a team to help people safely enjoy the water.
The Athletic Coach Certificate Program (18 units) prepares students for employment in the industry of sports and athletics. It provides students the foundational knowledge and hands-on experience necessary to begin a career as an athletic coach and provides advance career opportunities in this field.
The Fitness Specialist Certificate Program (18 units) provides students with the knowledge and hands-on experience necessary to begin a career in the dynamic field of health and fitness. Upon completion of this certificate, the students are prepared to take national certification personal fitness exams such as the American College of Sports Medicine (ACSM) as well as others. Fitness Specialists are at the front line of the health and fitness movement, using research-based techniques to serve the needs of people of all fitness levels to reach their individual goals. A Fitness Specialist understands the components of fitness; has a basic understanding of human physiology, anatomy and human movement; and has a basic understanding of how food affects an individual's performance and health. Effective communication of realistic health and fitness goals, as well as providing motivation and encouragement to the client, are essential for this specialty. A Fitness Specialist assists individuals in living healthier lives and does not give advice beyond their scope of practice.
You may attend full-time or part-time. Full-time students typically take between 12 to 18 units per semester. Certificates (16-18 units) can be earned in one to two semesters, AS Degrees (60 units) in two years.
The program is $46 per unit for California residents, not including books, fees, and supplies. Units may vary by course, but the average is three units per course. Unit fees for a 60-unit associate degree would be $2,760. Most students also qualify for some form of financial aid.
Positions include athletic coach, fitness specialist, lifeguard, recreation assistant, and athletic trainer. The salary ranges from $23,360 to $76,610 (careeronestop.org).
Graduates work at athletic programs, gyms, recreation facilities, pools, and beaches.
CONTACT THE DEPARTMENT:
Silvie Grote
CONTACT THE DEPARTMENT:
Dana Bedard
Jared Carver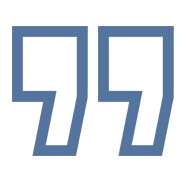 Jared Carver
Spearheaded by a faculty consisting of accomplished coaches and educators, the Cypress College Kinesiology Department is a place where a student can cultivate their knowledge not only on Kinesiology career choices, but about the body, it's movements, and the value a healthy lifestyle can provide.
- Jared Carver
Marshay Ward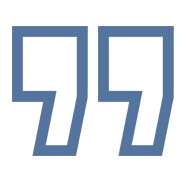 Marshay Ward
The Kinesiology Department at Cypress College was a great program. The professors were very helpful and made sure I was well prepared for my next level kinesiology classes that I am currently taking at California State University, Dominguez Hills.
- Marshay Ward