Build Your Future as a Human Services Professional
The Human Services Department offers both vocational and academic programs that can lead to certificates as well as an associate in arts degree that is transferable to a four-year college or university. Human services professionals are skilled and knowledgeable in numerous specialties and Cypress College is proud to offer the basic academic preparation necessary to enter these fields. Our programs provide the foundation for higher-level degrees and management positions in a variety of human services agencies.
The Human Services Program at Cypress College is accredited by The California Association for Alcohol and Drug Educators (CAADE). CAADE is one of the credentialing organizations included in the State of California Department of Alcohol and Drug Programs directory meeting the minimum criteria for alcohol and drug counseling.
Frequently Asked Questions
Students may complete a program in the following areas of study:
• Addiction Studies Certificate, 36 units
• Conflict Resolution Certificate, 15 units
• Criminal Justice Certificate, 39 units
• Family Studies Certificate, 30 units
• Gerontology Certificate, 15 units
• Human Services Generalist, 36 units
• Victimology Certificate, 30 units
• Associate in Science in Human Services, 61 units
The program is $46 per unit for California residents, not including books, fees, and supplies. Units vary by course, but the average is three units per course. The unit cost for the certificates and associate in science degree will vary depending upon the number of prerequisites needed. Most students also qualify for some form of financial aid.
Students have the opportunity to for many different careers, including becoming a program director at a mental health agency, a mental health social worker, and substance abuse social worker.
Graduates of the program find employment at mental health agencies, addictions centers, rehab/sober-living facilities, elder care facilities, and within the criminal justice system.
Program Mapper: View course options for these programs, below.
There are job requirements that you should review before you begin your coursework. For example, you may need to pass a physical exam and a 10-year background check. While each industry will have unique requirements, you may want to investigate your options or talk privately to the program coordinator if you have any personal concerns or questions.
Please consider attending an information workshop about Cypress College Health Science Programs. The Health Science Workshop Schedule and Reservations link is here: http://news.cypresscollege.edu/Documents/health-science/Health-Science-Workshop-Series.pdf
CONTACT THE DEPARTMENT:
Virgil Adams
CONTACT THE DEPARTMENT:
Daniel Pelletier
Lisa Benjamin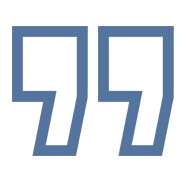 Lisa Benjamin
"I love Cypress College! Without the help from all my professors and the lab technicians, I don't know where I would be. They are always there to walk me through step-by-step or help me troubleshoot where I made a mistake. It is very obvious they want us to succeed. I couldn't be happier with my decision to attend Cypress."
- Lisa Benjamin
Tanya Washington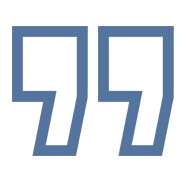 Tanya Washington
"The Business/CIS Division has some of the most caring and encouraging administrators, faculty, and staff at Cypress College. While achieving my AS in Computer Programming, I was able to go to college while I fulfilled a desire of mine to help and assist students in a capacity near and dear to my heart. My horizons have expanded far beyond my dreams."
- Tanya Washington