Build Your Future as an Engineering Technician
The Engineering Technology Program at Cypress College is a cross-disciplinary degree program that prepares the student for a career as an engineering technician in a manufacturing or industrial environment. Classrooms and laboratories are equipped with state-of-the-art, commonly used industrial components, tools, machines, and systems. While some attention is given to classroom theory, the program emphasizes hands-on training in the skills required for success in this rapidly growing field.
Upon successful completion of the associate in science degree, students will be ready to operate, maintain and troubleshoot modern industrial systems in such settings as automated industrial plants, processing plants, contractors, field service centers, technical sales, and training centers.
Students will be able choose from career paths including:
Automation Fundamentals
Computer Aided Drafting (CAD)
Mechatronics
Robotics
The Computer Aided Drafting (CAD) pathway prepares students for careers as designers and drafters in various industries. Students learn how to create the drawings, plans, and CAD models that are used for building structures or manufacturing products. Students learn the drafting standards and principles expected by employers; experience hands-on training on current, industry-standard software; and learn how to create holographic representations of the models for rapid prototyping and 3D printing. 
The Robotics pathway provides students with basic knowledge of robotics and teaches the operation of Cartesian, SCARA, and conventional robots. Upon completion of the program, students will be able to use RoboLogix, a simulation software, to match real-world robotics applications while employing basic principles common to the industry. 3D-simulated training environments include pick and place, spray painting, conveyor and palletizing and welding applications. This powerful simulation tool provides students with engineering-level simulation. After completion of required coursework, students are allowed to practice on our four-axis robots to get a better understanding of how these applications function in the real world. 
Automation Fundamentals Training and Certification provides basic skills in automation and is divided into three major areas: preparation, training, and certification. After completing the required courses and meeting the minimum contact hour requirement with Siemens, students become eligible to sit for the certification exam. Students in this program are given hands-on training in:
PLC (Programmable Logic Controller)
HMI (Human Machine Interface)
Networking
Variable frequency drives 
The Mechatronics Certificate offered by the Engineering Technology Program at Cypress College is an innovative workforce preparation program designed to provide advanced and specialty training in mechatronics, which is the synergistic integration of mechanics, electronics, control and systems theory, and computers into complex, single systems used within production and manufacturing.
Mechatronics plays an important role in advanced manufacturing, which is a collection of activities that depend on the use and coordination of information, automation, computation, software, and sensing. In advanced manufacturing, mechatronics is essential in production line automation, measuring devices in quality control, and manufacturing line control systems.
Frequently Asked Questions
Options include the Pre-Engineering Associate in Science Degree (77 units) and the Drafting Engineering Technology Associate in Science Degree (60 units) (estimated to be available in fall 2019).
Students may earn industry certifications along the way to achieve the Cypress College Pre-Engineering Associate in Science Degree, which takes 2 to 2.5 years to complete.
The program is $46 per unit for California residents, not including books, fees, and supplies. Units vary by course, but the average is three units per course. The unit cost for the 77-unit associate in science degree is $3,542, but it will vary depending upon the number of prerequisites needed. Most students also qualify for some form of financial aid.
Graduates work in many industrial environments, including manufacturing, aerospace, energy, and communications.
Program Mapper: View course options for this program, below.
The following degree options are available to students of Engineering Technology Program at Cypress College:
There are no academic prerequisites to begin this program; however, some courses have prerequisites, which can be found in the Cypress College Catalog or the Schedule of Classes.
Course work enables students to apply for the following (see program chair for details) industry-sponsored certifications:
Certification in Mechanical Design at the level of Associate by Dassault Systems (Cypress College is an academic partner of Dassault Systems)
Certification in Automation Fundamentals by Siemens
Certification in Mechatronic Systems Assistant, LEVEL 1 by Siemens
Massoud Saleh
Engineering Technology and Mechatronic Programs
msaleh@cypresscollege.edu
(714) 484-7000 Ext: 48372
Science, Engineering, and Math Division
CONTACT THE DEPARTMENT:
Massoud Saleh
Engineering Technology and Mechatronic Programs
CONTACT THE DEPARTMENT:
Ernesto Heredia
Lisa Benjamin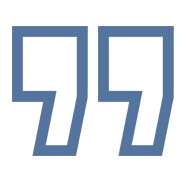 Lisa Benjamin
"I love Cypress College! Without the help from all my professors and the lab technicians, I don't know where I would be. They are always there to walk me through step-by-step or help me troubleshoot where I made a mistake. It is very obvious they want us to succeed. I couldn't be happier with my decision to attend Cypress."
- Lisa Benjamin
Tanya Washington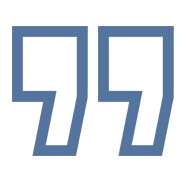 Tanya Washington
"The Business/CIS Division has some of the most caring and encouraging administrators, faculty, and staff at Cypress College. While achieving my AS in Computer Programming, I was able to go to college while I fulfilled a desire of mine to help and assist students in a capacity near and dear to my heart. My horizons have expanded far beyond my dreams."
- Tanya Washington