Build Your Future as a Commercial Musician
and Recording Artist
The Cypress College Commercial Music and Recording Arts Program provides students with the opportunity to develop the skills required to succeed as commercial music performers, composers, technicians, educators, and music entrepreneurs. Our coursework combines hands-on training and certification in industry-leading software with creative and collaborative assignments that develop student portfolios. 
The Commercial Music and Recording Arts Program includes two certificates. The commercial music management certificate brings together music and business courses to develop business, management, and marketing skills needed for independent artists, producers, and music entrepreneurs to be successful in the music industry. 
The recording arts certificate combines courses in music production, songwriting, and music editing with music business courses to help producers, engineers, songwriters, composers, and music editors develop their technical and artistic skills.
In addition, Cypress College is authorized to train students for Avid software certifications. Students who successfully complete the Commercial Music and Recording Arts Program will have the opportunity to earn Avid certifications in pro tools music production, pro tools video game audio, and sibelius music notation.
The Cypress College Commercial Music and Recording Arts Program faculty includes commercial musicians and educators who are dedicated to providing students with the best hands-on training and education. Students work independently and collaboratively on projects and assignments that include software sequencing, songwriting, audio mixing, film composition, game composition, and music editing.
Frequently Asked Questions
Program options are the recording arts certificate and commercial music management certificate. Students also may combine either certificate with an Associate in Arts In Music or Associate in Arts in Music for Transfer in order to transfer to a four-year institution as a commercial music major.
Depending on the number of units taken per semester, the commercial music and recording arts certificates can each be completed in two or three semesters
The program is $46 per unit for California residents, not including books, fees, and supplies. Units vary by course, but the average is three units per course. Unit fees for the 15-unit certificate would be $690, and the 60-unit associate degree would be $2,760. Most students also qualify for some form of financial aid.
Commercial music jobs include commercial music performer, producer, independent artist, recording engineer, mixing engineer, audio editor, game composer, music business entrepreneur, and commercial music educator.
Students would work for or contract with recording studios, production companies, editing houses, video game companies, music publishing companies, performing rights organizations, record companies, and private commercial music educators.
Program Mapper: View course options for these programs below.
Marcus McMillan
Associate Professor of Commercial Music
Phone: 714-484-7138
Email: mmcmillan@cypresscollege.edu
Office: FA-301
Fine Arts Division
CONTACT THE DEPARTMENT:
Marcus McMillan
Associate Professor of Commercial Music
CONTACT THE DEPARTMENT:
Renay Laguana-Ferinac
CONTACT THE DEPARTMENT:
Renee Ssensalo
Lisa Benjamin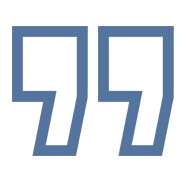 Lisa Benjamin
"I love Cypress College! Without the help from all my professors and the lab technicians, I don't know where I would be. They are always there to walk me through step-by-step or help me troubleshoot where I made a mistake. It is very obvious they want us to succeed. I couldn't be happier with my decision to attend Cypress."
- Lisa Benjamin
Tanya Washington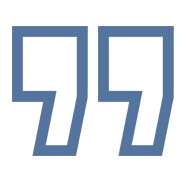 Tanya Washington
"The Business/CIS Division has some of the most caring and encouraging administrators, faculty, and staff at Cypress College. While achieving my AS in Computer Programming, I was able to go to college while I fulfilled a desire of mine to help and assist students in a capacity near and dear to my heart. My horizons have expanded far beyond my dreams."
- Tanya Washington