Person Category:
Accounting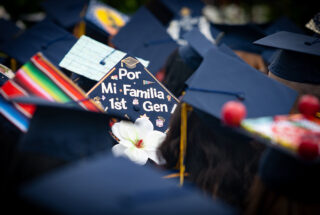 News
Cypress College Celebrates 55th Commencement
"Cypress College hosted its 55th Commencement on Friday evening — the first in-person graduation ceremony in 3 years — with a record number of graduates and guests participating. The event was held in the college's Gateway Plaza with more than 800 graduates from the classes of 2022, 2021, and 2020 in"
Ann Sheridan-Solis, C.P.A.
"I have been teaching Accounting since 1999 at Cypress College. I've taught previously at Mount San Antonio College, Rio Hondo College, and Fullerton College, as well. Education Bachelor of Science Degree, Accounting, Cal Poly Pomona University Associate Arts Degree, Mount San Antonio College "