#CYPossible: Kelvin Do, Court Reporting
Completing coursework calls for celebration, and we are proud to celebrate with Cypress College's newest degree- and certificate-holders. By achieving these education goals, graduates and certificate-earners are equipped to continue on their college path or find strong footholds in the career fields they've chosen. We've taken the journey with these outstanding students, and know that when they look to the horizon, they see what is #CYPossible.
Please tell us a little about yourself. Where did you grow up? What are your interests? What is your story?
I was born in Westminster, CA. My parents and sister settled in the United States shortly after the Vietnam War. English was not my first language. I did well enough in school and eventually graduated from Cal State Fullerton with a Bachelor's in Advertising. After going through career limbo for too long, I went back to school to become a licensed court reporter.
My life really developed after I became a working court reporter. I was able to buy a home, start a family, and even started saving for the future. I have time in my day to exercise regularly, and I manage my life the way I want.
My main interests usually involve recreation time and short trips with family and friends. Daughter-dad camping trips are the best. From beaches to lakes to snowy mountains, I take my 6-year-old daughter camping and ATV riding regularly. I also have a genuine love for the court reporting community and want to give back and share my experience and growing knowledge.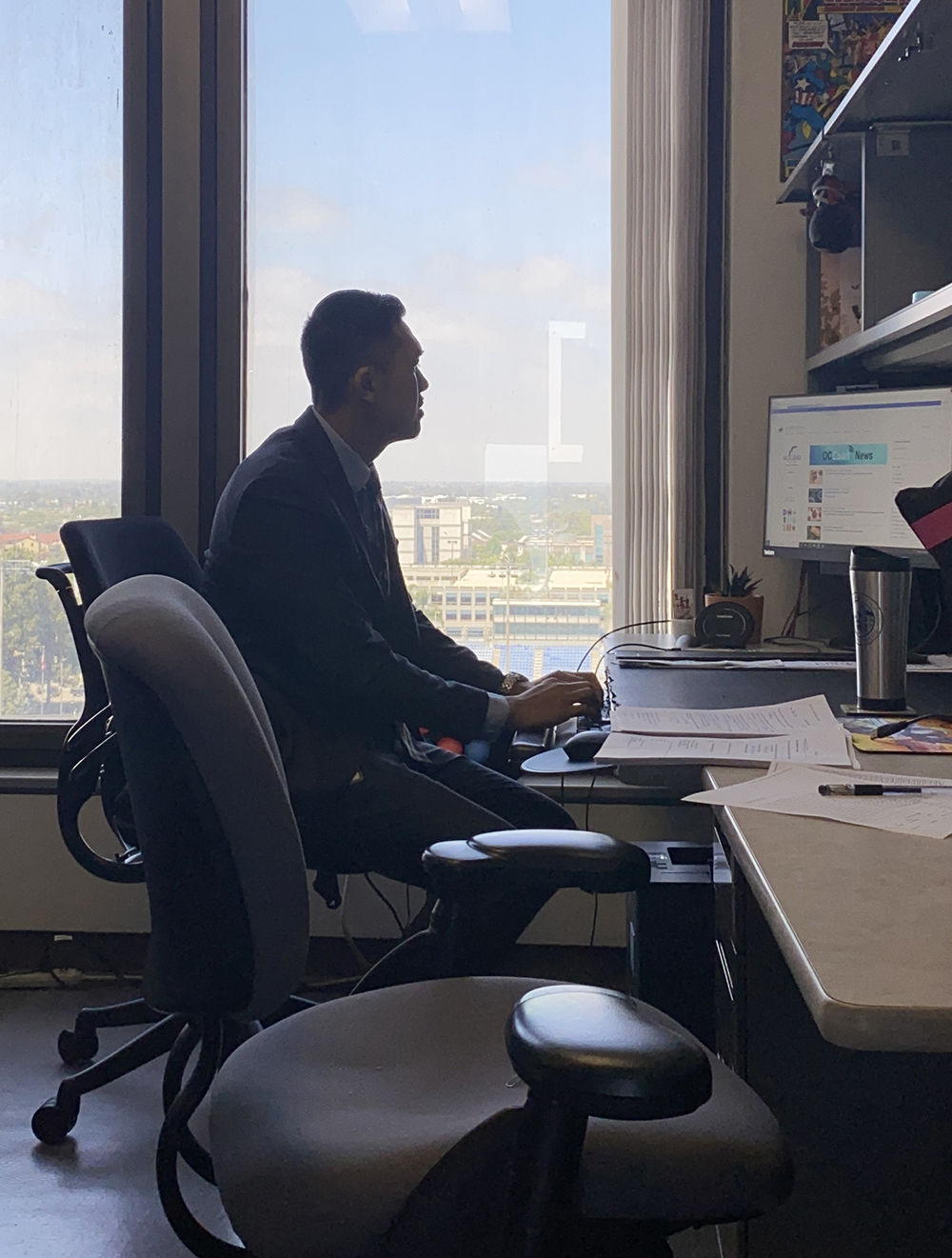 Why did you choose to attend Cypress College and how did being a student here help you find your first position after completion?
Cypress College is one of the few, if not the only community college in Southern California that offers a court reporting program. I am thankful I am local in Orange County to be able to attend with minimal costs along with the best resources. Going to a program from a community or state college versus a private college has many advantages.
What did you pursue after completing your studies at Cypress College (at your transfer institution, in the workforce, etc.) and where are you now?
After completing my CSR through Cypress College, I went straight to work literally the day after I received my license. I worked as an independent deposition reporter for about 3 years; then applied to Orange County Superior Court as an Official. I have been an Official with OC Superior for more than 5 years now.  
What are your long-term goals? What do you aspire to?
I want to set myself and my daughter up financially. From my income and earnings as a court reporter, I plan to invest for both mid-term and long-term. I will follow my dreams and spirit and do whatever it is I will want to do. I plan on working as a court reporter for at least another 10+ years, possibly into retirement. But I will keep my ventures and prospects open.
What are you most passionate about? Why?  
I am most passionate about quality time with my daughter, my family, and friends. I am also very passionate about quality of life. That includes maintaining and practicing good physical, mental, and spiritual health.  
What are you most proud of?
I am most proud of just learning how to overcome life's adversities, developing myself to welcome all challenges. Everyone will be challenged in life. I am most proud of my consistency and attitude through anything.
If you could do it all over again, what would you do differently?
Try to not worry so much, to believe in myself more, and to just be a bit more patient
What one bit of advice would you give to current and future Cypress College students?
Work hard and be consistent; be dedicated to yourself, maintain an overall good and positive attitude towards yourself and the world, your community, and you will obtain your success and happiness in due time.