Welcome Future Aviation and Justice Workforce
Airlines and airports are hiring, and there are few better places than Cypress College to prepare the next cohort of professionals to fill those spots. Our faculty and staff want to warmly welcome the next leaders in aviation and justice to the first step in their careers.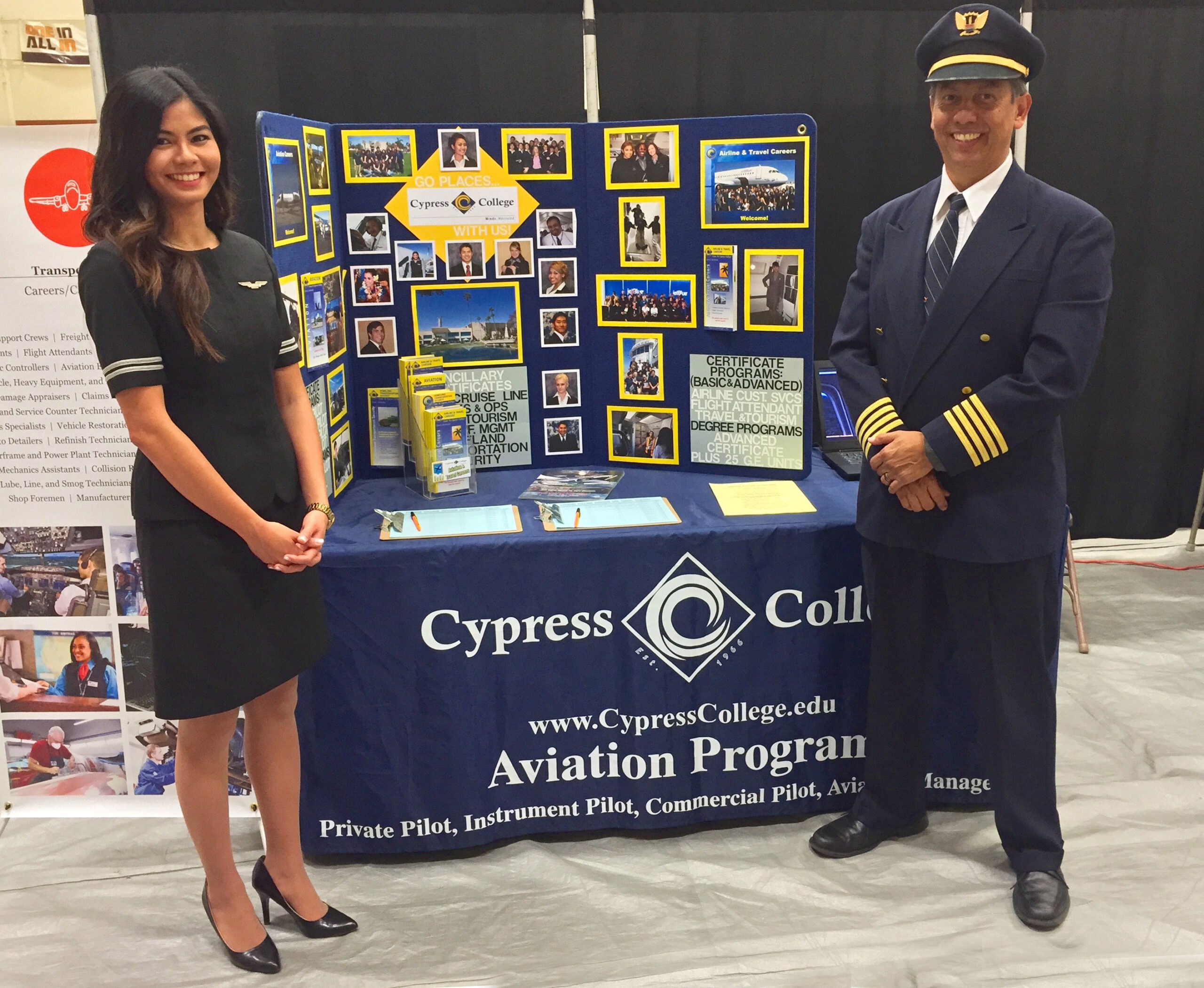 All incoming or potential students in Aviation and Travel Careers and Administration of Justice programs are invited to a fall semester kickoff event this Friday, August 19, from 5:30-6:30 p.m. in Tech Ed I, room 200. This orientation will offer food, student interaction, and valuable information from instructors and counselors on hand to answer questions.
"The airline and tourism industry is booming this summer, and there are a lot of job opportunities," Aviation and Travel Careers and Administration of Justice Counselor Jane Jepson said. "Airlines – both on-ground and in-air operations, and the tourism industry – are desperate for quality personnel. Cypress College trains commercial pilots, customer service representatives, transportation security personnel, and hotel and restaurant managers for these exciting careers." 
Come hear about how to get a position as a pilot, flight attendant, airline customer service agent, travel consultant, Homeland Security agent, or airport manager; UAV-UAS drone program guidance will be available as well. After a group orientation, students will be broken up into rooms for information focused on their particular program of choice to learn more about certificate, degree, and transfer options. 
All are welcome, including parents and friends of interested students.  
The jobs are here; all they need are qualified candidates. Get ready for them today!