Nursing Workshop Promotes DEI, Appreciation Day
The Cypress College Nursing Department held an end-of-year celebration for current students with a luncheon, teacher acknowledgement, and interactive workshop today.  
Interim Director Thu Pham welcomed Sharonne Herbert, Ph.D. ABPB, of Children's Health Orange County, to the workshop, which centered on implicit bias in health care. Herbert spoke via Zoom to the roughly 50 attendants about how bias is ingrained in everyone, and the way to begin lessening its impact is by acknowledging it.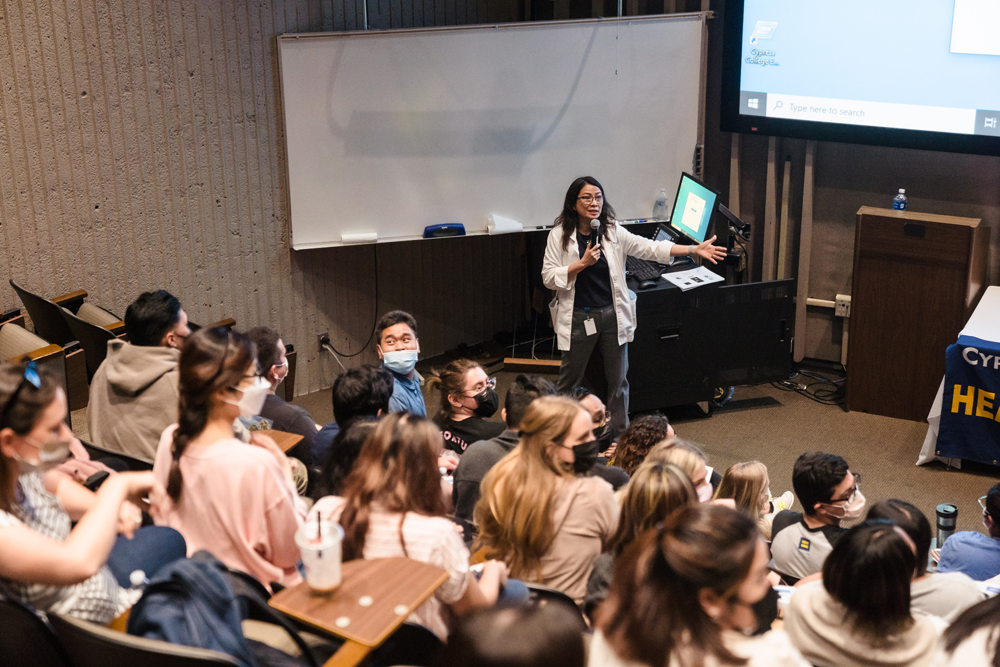 "Our brains are association machines," Herbert said, when discussing the reasons why people link ideas together in a way that informs future decisions. She led students through interactive exercises in which participants answered poll questions on their personal devices and saw the answers shared on the Zoom screen.  
"It's so normal," Herbert said about possessing biases. She went on to say equity and inclusion can only follow if we accept implicit bias as common, and "as much as we can, move toward talking about it that way."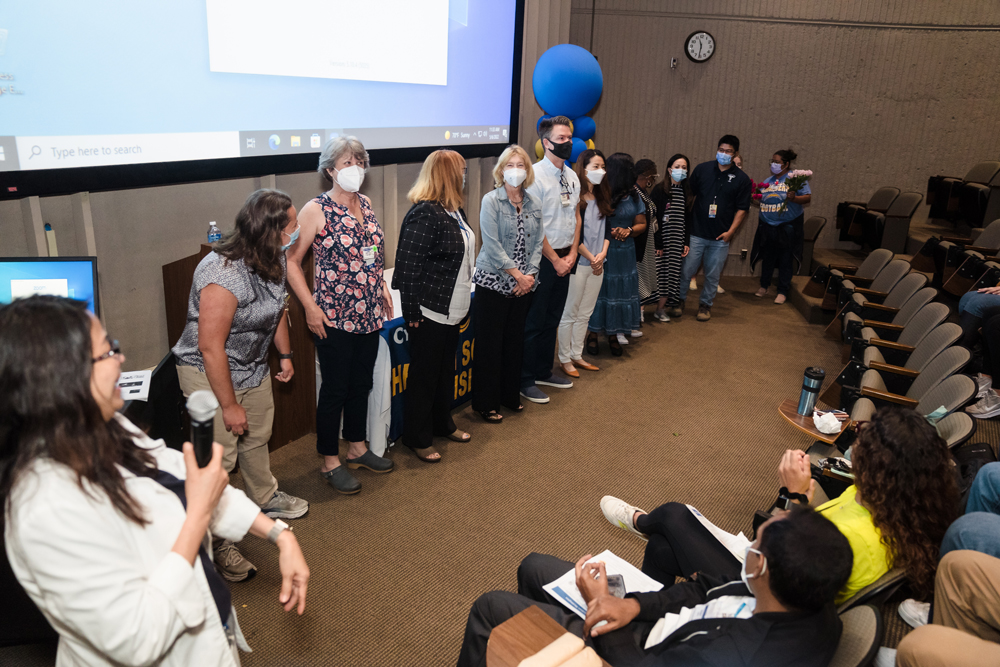 Following the workshop, Pham invited Nursing faculty to the front of the room to thank them. Students presented them with roses and warmly applauded them in appreciation for their work.