#CYPossible: Pedro Romero-Nieva Santos, ESL
Pedro travelled far to begin his Cypress College journey. The strength he possessed from his supportive family upbringing in Madrid, Spain, not to mention his dedication to sports, helped him gain a foothold in his new life abroad. The Cypress ESL faculty and staff also assisted Pedro in his new life, and he credits the program with boosting his ability to seize his dreams. Combined with the network he was able to build within the college's athletic program, Pedro reflects warmly on his time at Cypress as the gateway to his coaching career.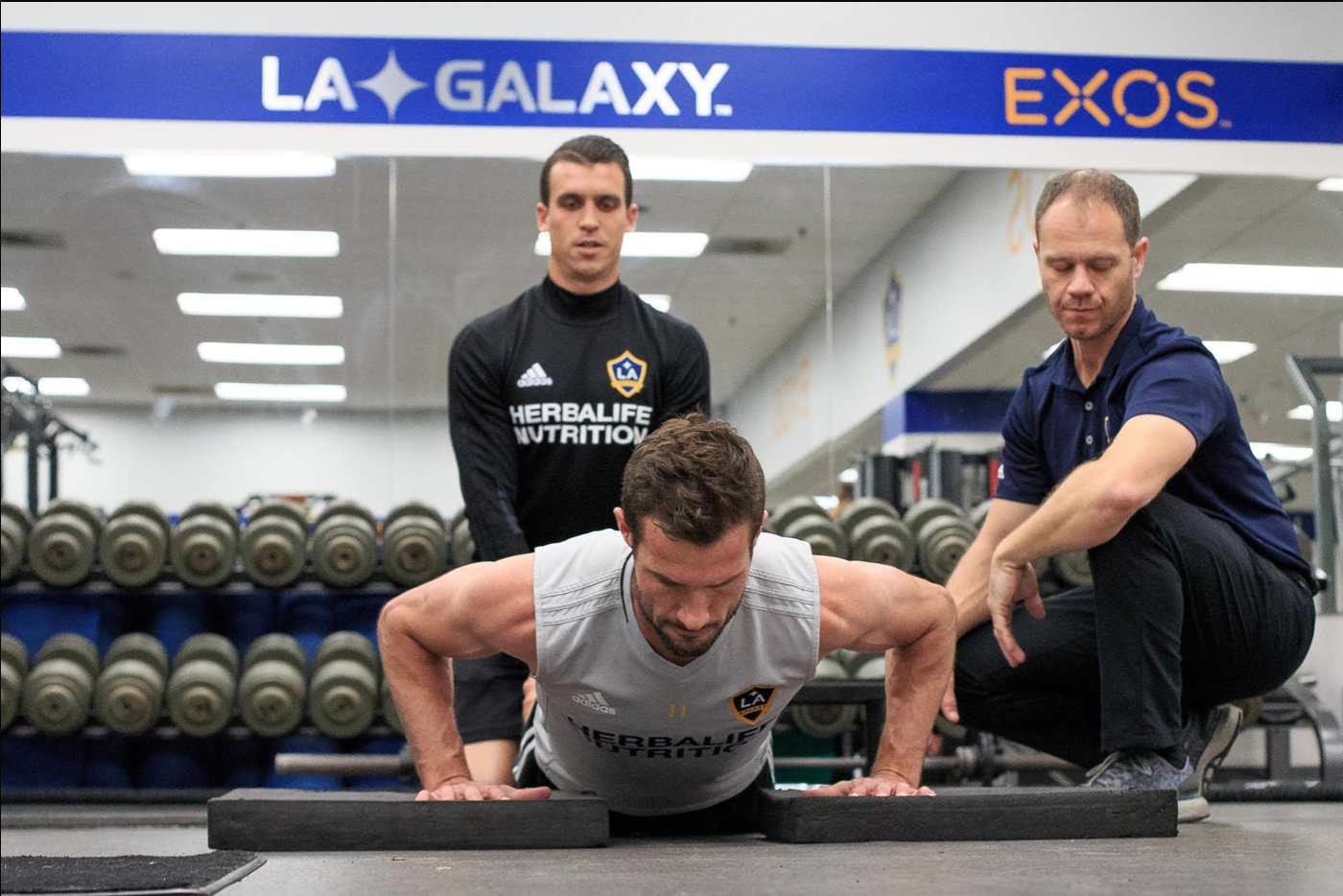 Please tell us a little about yourself. Where did you grow up? What are your interests? What is your story?
My coaching career and academic formation started in my home city of Madrid, Spain, back in 2006. I earned my bachelor's degree in kinesiology, exercise science, from the Universidad Politecnica in Madrid where I graduated in 2011. During the last three years of my degree, I had the opportunity to study high performance conditioning soccer coaching under the current Real Madrid Fitness Coach, Dr. Javier Mallo, who has had a huge impact on my professional and personal development within the field of coaching. Between 2008 and 2011, I also combined my education with practical experience on the field coaching at both youth and professional soccer academies in Madrid.
In 2012 I had the opportunity to move overseas to play soccer and study at Cypress College, California, where I played for the soccer team and earned a certificate in athletic coaching in 2013. After this, and thanks to the relationship I built within the coaching staff at Cypress College, I began my coaching career in the United States at the community college, high school, and club levels.
Why did you choose to attend Cypress College and how did being a student here help you find your first position after completion?
I was playing in Spain back in 2011 when I was contacted by a company that promoted soccer players from Europe, all around universities and colleges in the United States. They came to my games and filmed me playing to then send the videos to the United States. I received several offers to play soccer from colleges in Utah, Chicago, and finally Cypress College reached out. I always wanted to move to California, so that was an excellent opportunity for me to live there and learn English while experiencing college and soccer life abroad. My year as a student athlete at Cypress College was incredibly positive and rewarding for my personal and professional development. The coaching staff was extremely nice with me, which helped a lot in order to build a very close relationship that still to this day I keep with every one of them. My teammates welcomed me with open arms from the beginning, and I also developed some great friendships that I still keep. Academically, Cypress College helped me a lot to improve in my English, and to further my knowledge within the field of kinesiology. I also developed great relationships and friendships with some of the professors that I still keep to these days. Overall Cypress College helped me to build a very strong bond with the American culture, motivating me to stay here and make a living in the States. I have to say that if it wasn't for the amazing experience I had at Cypress College, and the relationships I developed, I would have probably moved back to Spain after one year.
What were you involved in at Cypress College? How did your path unfold and who were the faculty and staff who have helped you along that path?
I got accepted into Cypress College for the 2012/13 academic course. I was enrolled in the Athletic Coach Certificate, English as Second Language, and I was also a part of the Men's Soccer Program. I was there for only one season, but it was an extremely rewarding and productive experience. There were so many people at Cypress College who helped me in my first year living and studying in the United Sates, and I couldn't ask for a better experience than the one I had at Cypress.
To begin with, I would like to make a special mention to the International Student staff, Yongmi Han and Gina Marrocco, who helped me with my visa paperwork, helped me to adapt to the cultural and lifestyle differences, and made my life much easier overall.
Within the field of kinesiology and athletic coaching, I was able to establish and develop very good relationships with professionals from the field of athletic training, coaching, and teaching such as Coach [Margaret] Mohr, or Scott Tucker, among others, who made a very positive impact in my personal and professional growth. On the soccer field, I developed very strong friendships among the teammates, some of them still last to this day.
Among the coaching staff I have to say I developed very strong bonds with them from day one. Head Coach Ed Kephart welcomed me to the team with open arms and allowed me to be part of the team in what I consider it was a great season. I also developed very good friendships with assistant coaches Tony Barber and Martin Wallwork, who helped me on and off the field especially in my first and second year in the States. Finally, assistant coach Mike Stauber made the biggest impact in my journey by helping me to pursue my coaching career in Southern California, and becoming not only a mentor but also one of my best friends to this day. Lastly, I would like to give a special mention to Professor Kathryn Wada who not only taught me English as my ESL professor, but most importantly became my "American mom" who always has looked after me, and continues doing so. I am extremely grateful for her help, her advice, and her belief in me from day one. She is definitely one of the reasons I am where I am today.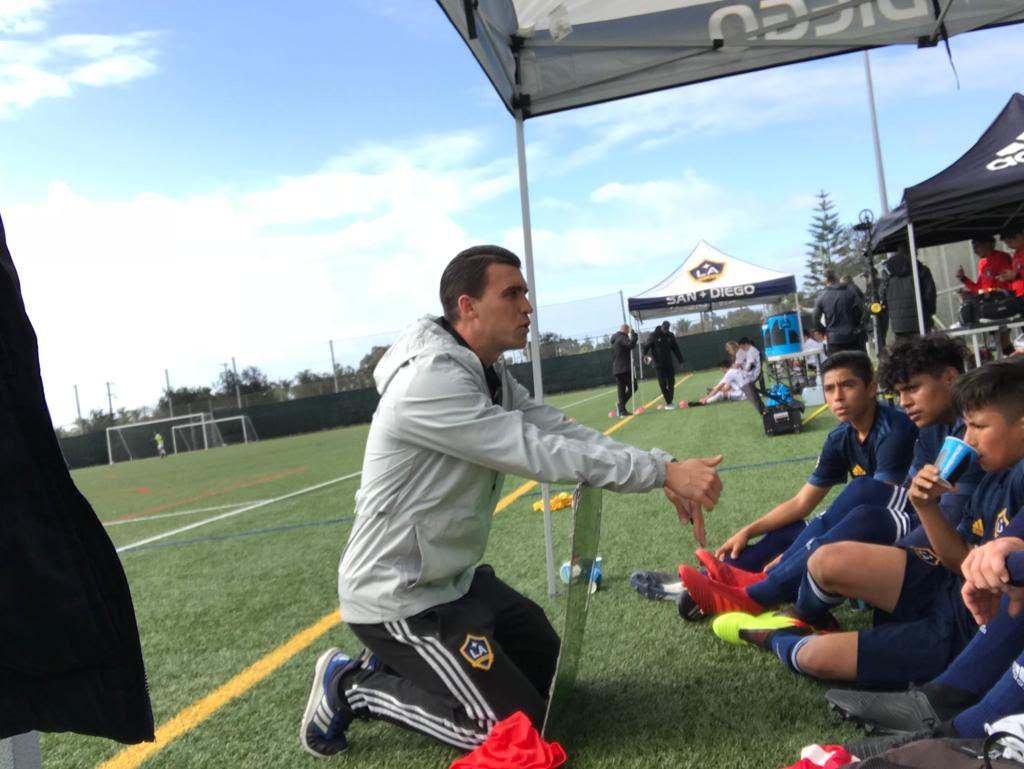 What did you pursue after completing your studies at Cypress College (at your transfer institution, in the workforce, etc.) and where are you now?
After completing my studies at Cypress College, and thanks to the relationship I built within the coaching staff at Cypress College, I began my coaching career in the United States at the community college, high school, and club levels. I helped Cypress College during the 2014 and 2016 seasons as Assistant Coach and Strength and Conditioning Coach. At the high school level, I worked at Kennedy High School in La Palma from 2013 to 2015 as the Girls Varsity Head Coach. In 2015, I was offered as position at Canyon High School, located in Anaheim Hills, California, as the Program Director and Girls Varsity Head Coach. In my last season with the Comanches (2017/2018), I was offered to take over both the boys and girls programs as Program Director and Varsity Head Coach. During my time at Canyon High School, the Girls Program won two league titles in three seasons. While at Canyon I created, developed, and implemented the curriculum for all levels (Varsity, Junior Varsity, and Frosh/Soph); moreover, I developed several players to transition to youth national teams all over the country as well as to D1 schools such as the University of Southern California, University of Arizona, University of South Carolina, Kansas University, and Texas Tech University among others. At the club level, I coached at Chelsea Soccer Club and Pateadores Soccer Club, in Orange County, before I moved up to be part of the Pateadores Academy coaching staff from 2016-2018, which provided me with the opportunity to implement their curriculum as well as to develop players to the highest levels of the collegiate, national, and professional levels.
In 2016 I decided to further my education at Azusa Pacific University, combining my graduate level coursework with practical experience on the field. In 2018, thanks to my thesis titled, "The Influence of Small Sided Games in Soccer Tactical Periodization," I got an internship with the Los Angeles Galaxy. I have spent the last year working as the Sports Science and Performance Associate at the LA Galaxy First and Second teams. After that, I was offered to be the Strength and Conditioning Coach for the LA Galaxy Academy, as well as the U15s Head coach where I continue working to help the players achieve their maximum potential within the highest level of youth soccer in the country.
What are your long-term goals? What do you aspire to?
As a coach I aim to coach at the highest level. Currently I am involved in a professional club, working for an MLS academy, which allows me to have a direct contact with the highest level of youth soccer in the country, and access to the professional level as well. This unique environment is helping me within my personal and professional growth in the field of coaching. As an aspiration, and future goals, I would like to see myself coaching at the professional level or involved in it at any coaching role possible, but I am aware of the difficulties that this goal entails. Therefore I continue enjoying the journey, and living the current experience of coaching at the LA Galaxy Academy to its full potential. Whatever happens next will depend on what I do now. If you had told me 10 years ago that I would be coaching at the LA Galaxy Academy, I would probably call you crazy. Life can take you places you have never imagined and this is why I am focused on my current journey here at the LA Galaxy, and the amazing learning experience this has been so far.
What are you most passionate about? Why?
Coaching is my true passion. I want to make a positive impact to the players I coach, not only as soccer players but most importantly as good people, and good individuals. I truly believe in sports as one of the most powerful tools in our society in order to influence and impact people by promoting positive values. Therefore my ultimate goal as a coach, is not only develop players to their best and full potential soccer-wise, but also and ultimately, to develop good people and good individuals preparing them for their future life within positive values, morals, and principles that can help and guide them to become the best version of themselves they can possibly be in their future careers and life.
There is nothing more rewarding as a coach than seeing a player growing and developing as a mature individual who is able to deal and cope with his life in the best way possible through the practice of soccer. I have always felt attracted by sports, and have participated in multiple sports since a very early age, although soccer has always been my main passion and I would even say an obsession. My passion for sports in general and soccer in particular kept growing as I grew up. The older I became the more interested I was in everything regarding sports, the benefits of sport in the human body, and how to improve people's life through sports. I knew from my early high school years that I wanted to study kinesiology and later on I decided to specialize in sport science and high-performance conditioning soccer coaching. In my last years of playing, I started discovering a new passion in me within the field of coaching and how to impact players on and off the field within a particular philosophy of coaching and style of playing. There was not such a special or critical moment in my life that drew me to this field, but the fact that I have always involved in sports from an early age, and the support I have always felt from my family at pursuing what made me happy, were indicators that lead me toward the field of sports and everything related to it.
What are you most proud of?
I have to say that moving by myself to California from my hometown of Madrid, Spain, and leaving my family there, has been the toughest but most rewarding experience of my life, and I am definitely most proud of everything that has happened to me since. Moving to California changed my life from day one due to the different challenges I had to face. From speaking English (which I struggled with a lot during my first few months), to adapting to a complete different culture, developing new friendships, and adjusting to the challenges that any college student has to but in a completely different environment than what I was used to. I was the first member of my family to move abroad, and the fact that I have been able to live here for the past seven years, earned a master's degree, and currently been coaching at one of the most prestigious soccer clubs in the nation is something that makes me very proud. Another thing I am very proud of is that I have been able to do all this by carrying the morals, principles, and work ethic that my family always taught me from day one. And not only that, but I have also tried to impact the student-athletes that I have coached within the same morals and principles that my family raised me with, through the practice of soccer, communicating it all in a different language, and in a completely different culture.
If you could do it all over again, what would you do differently?
I don't think I would change anything I did in the past. I truly believe that everything in life happens for a reason and that the way I am today is the result of my previous experiences. Therefore I wouldn't change anything from the past, because these experiences (good and bad) have shaped me the way I am today, and has taken me to where I am right now.
What one bit of advice would you give to current and future Cypress College students?
Probably the best advice I can possibly give current students is to get out there and master their craft with practical experience. In the field of physical education, sports science, coaching, and strength and conditioning, the hours on the field/class/gym are incredibly important in order to improve and grow. Besides the information from research articles, books, and other sources, the day-to-day job and being hands-on is what truly helps in terms of becoming a better professional who better understands the dynamics of athletes, teams, and groups of training.
Another piece of advice I would give to the students is to always connect with people from the same field. Networking is key, and in my particular experience, it has played a very important role since I moved to the United States. Making real and lasting connections with other coaches, players, and staff is important as you pursue your career goals. Given a certain level of academic education and preparation and theoretical foundations that can back up your work, how you connect with colleagues is key in order to achieve your goals. If it weren't for the connections I have made through my practical experiences in the field of coaching, I would have never gotten to where I am now.
Is there anything else you'd like to share?
Yes, I would like to motivate all the students at Cypress College to always dream big, have big goals in mind, and work toward them. Do not let bad experiences or others' opinions get in the way of your goals, and keep working toward them. Always remember to enjoy and focus on the journey, not the destination, as life and experiences can take you places that you can never imagine.