Flying Team Earns Top Two-Year Honors at Competition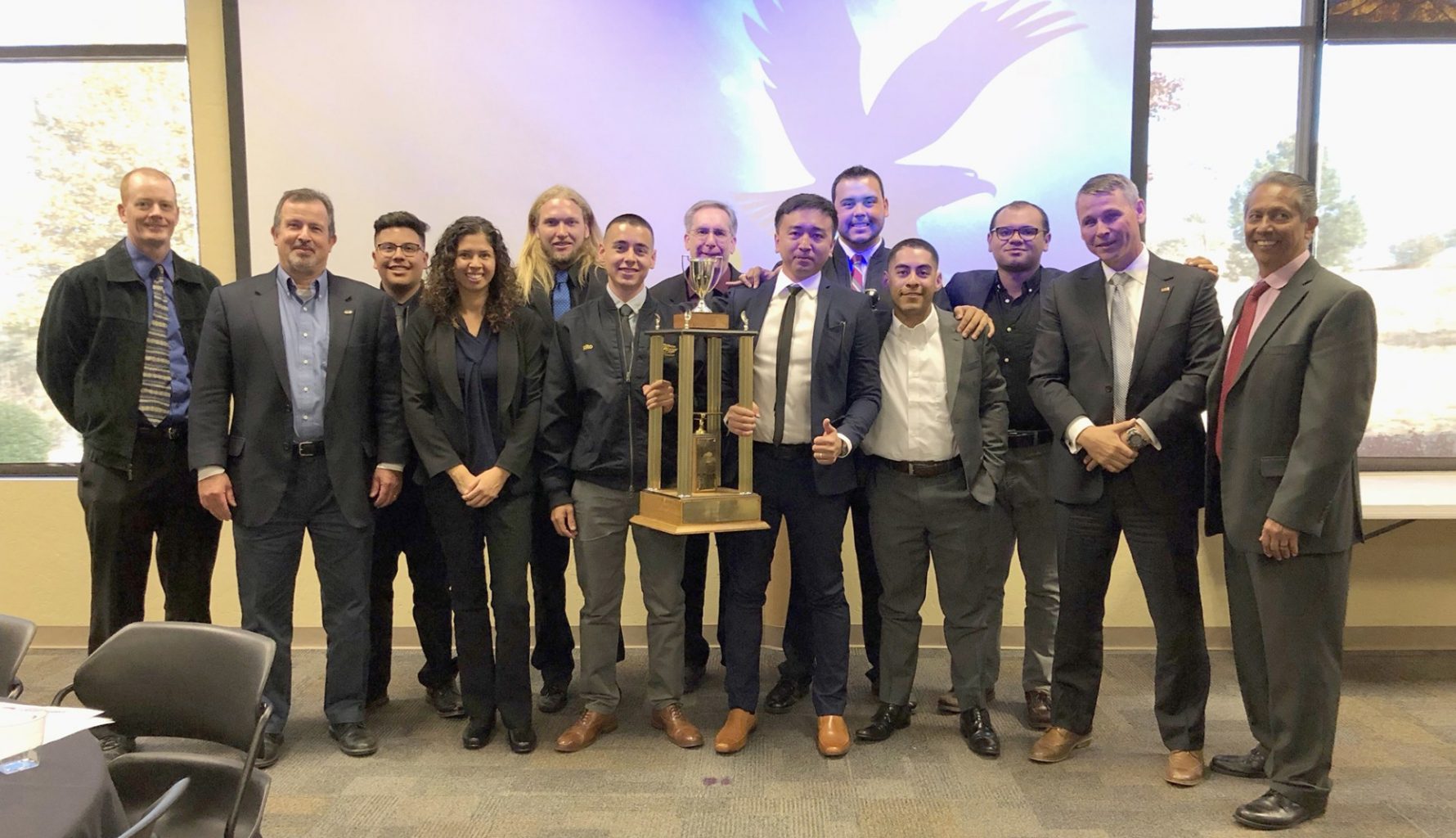 Flying Team Earns Top Two-Year Honors at Competition
Cypress College's flying team earned top honors for two-year colleges at the National Intercollegiate Flying Association's Region II Safecon competition held November 13-17, 2018 at Ernest A Love Field Airport, in Prescott, AZ. Cypress College placed first overall for two-year colleges for the first time since 1978.
Several Cypress students surpassed competitors from host university Embry-Riddle. Two aviation students — Noel Jacobs and Anond Thairatanakul — finished in the top 10 of the combined university and two-year standings. Cypress finished second in the combined flight events university/two-year standings, behind only Embry-Riddle, and fourth overall in the combined standings for all events.
Students compete in categories such as navigation, landing, instrument precision, and message drop. Thairatanakul finished second in the power-off landing competition. Jacobs earned bronze in the short-field landing competition. Full results are available at: https://nifa.aero/2018-region-ii-safecon-official-results/.
Cypress College's fight-training program recently was the recipient of a $1 million donation, the largest individual in campus history. The donation, in part, was intended to revitalize the flying team and facilitate their participation in flight competitions such as Safecon.
Department Chair Ed Valdez is a professional pilot who has served as a first officer, captain, and line-check airman for various airlines, including United Airlines, Skywest Airlines, and Champion Air, as well as for FlightSafety International as a Gulfstream and International Procedures Instructor. He has type ratings in the Boeing 727, 737, 757/767, A319/A320, and Gulfstream's G2, G3, G4, and G5 aircraft.