#CYProfessional: Ed Valdez, Aviation and Travel Careers Professor
At Cypress College, we are proud of our employees and realize that recognizing personal and professional achievements, along with establishing a human connection between students, faculty, and staff, promotes a collegial atmosphere imbued with the Charger Spirit! Our employees always strive for excellence and make significant contributions to the campus and surrounding communities every day. We are pleased to feature distinguished #CYProfessional educators like Ed, department coordinator for Aviation and Travel Careers.
What was your path to Cypress?
It was a furlough from United Airlines, where I was a pilot. It was a not so good situation that became very good. I began teaching at OCC, and was an associate professor with them. I came to Cypress for more work, and was hired full time.
My path was losing my job and therefore utilizing my preparation and background and experience. I was referred to by another professor. That's how I came here.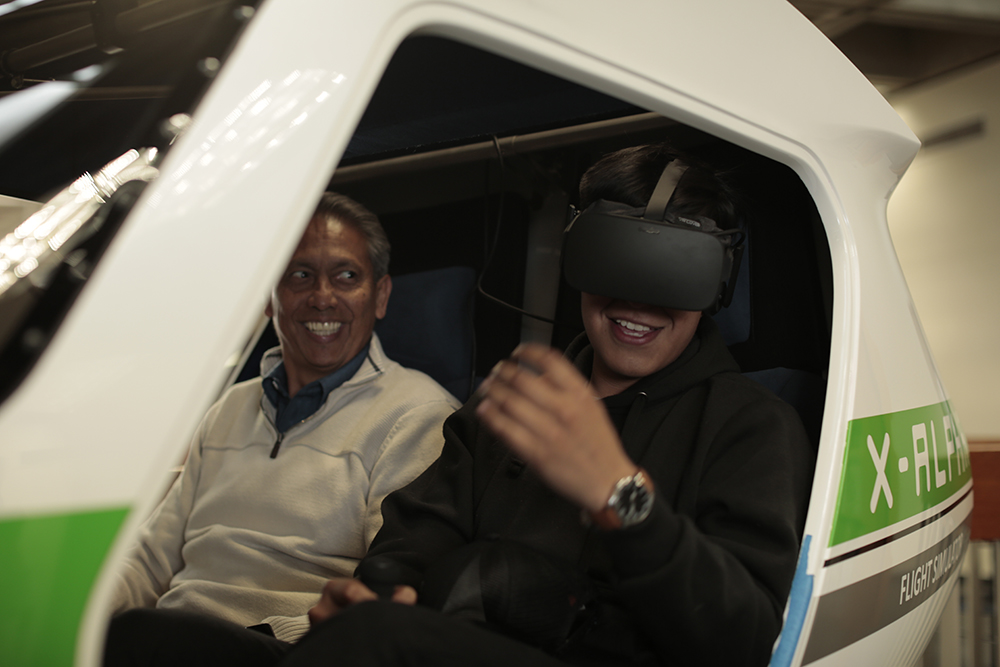 What inspires you as a teacher?
I really love to help people out. When I was a boy, no one knew how to direct me. I had to find my own way to get here and that kind of drives me to helping people reach their goals. I found that I enjoyed teaching, although I never had planned on it.
By becoming a pilot, you become a mentor to other pilots to help them gain experience. Being a flight instructor is one way to get experience. I found I enjoyed teaching. I look at it as painting a picture in people's mind. I tried to bring the flying into the classroom.
How do you balance your work as an instructor with your other professional/creative work?
Planning, looking ahead, and trying to stay ahead. I am constantly looking for a better tool for planning all the projects I have, and so I'm very carefully looking ahead to scheduling what I do into their prospective categories, primarily with aviation.
I still introduce people to flying, taking students up and showing them. I'm creating video and audio material for students to get my teachings in addition to classroom time.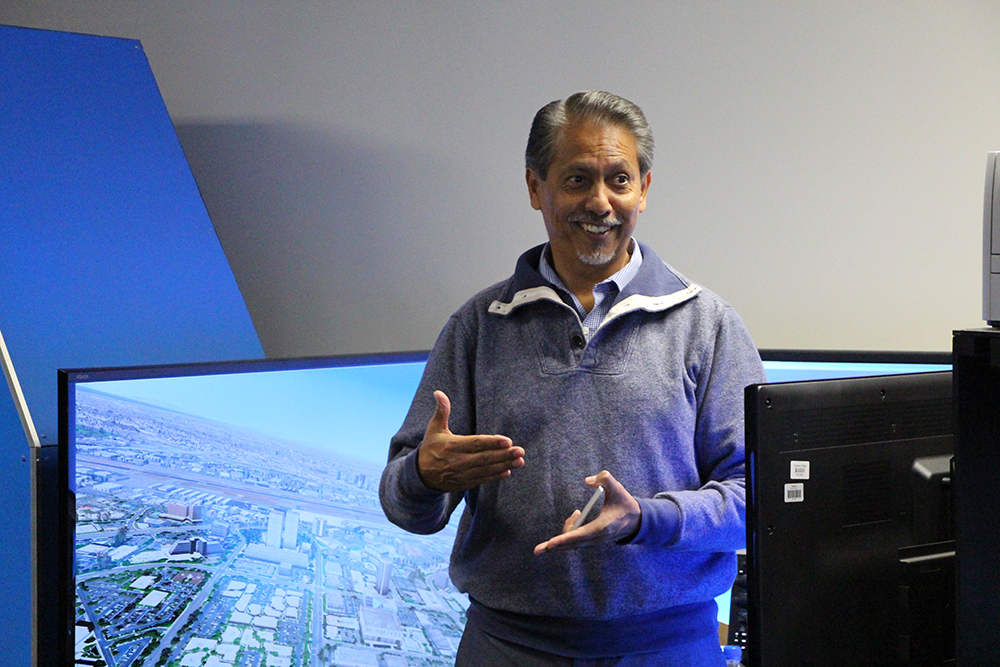 Is there anything else you're working on at the moment?
To further enhance training material, we got the new simulator room up and running recently. Students can learn on the ground in our simulators and be much more proficient when they get in the air. Also, I'm coordinating a flight training provider. They provide aircraft and instructors to help students learn.
If there is any other information you'd like to share, please feel free.
I love sharing the love of flying and how it can be an excellent career for anyone who has a similar passion. One good thing is that I bring a lot of experience with major airlines, commuter airlines, supplemental airlines, and corporate aviation, charter aviation – many facets of aviation. I've worked on a ramp loading bags, familiar with those operations, I work with flight attendants, and cargo and prop planes. That has helped me bring the leading operating procedures and so forth to the classroom, so our students can be well prepared for the industry.
When life brings you a crash situation, make your crash site a launch pad. If it seems like it's done and over with, you can use that experience to become better. I wouldn't be at the college if I hadn't been furloughed.