Magazine Spotlights Former Theater Student on Cover
Alex Alpharaoh has won the attention of theatergoers and critics with something he hid for years: his immigration status. The former Cypress College student's effort to make sense of government policies around undocumented immigrants led to the creation of his autobiographical play, "WET: A DACAmented Journey," and a spot on the cover of "American Theatre" magazine's May/June 2018 issue.
Alpharaoh wrote the play to discuss his personal history as an undocumented resident growing up in Los Angeles. He came to the United States from Guatemala at the age of 3 months, when his 15-year-old mother crossed the border on foot. Alpharoah told the magazine his mother constantly reminded her son to protect the family secret that they lacked the proper paperwork. That memory stayed with him even as he grew up and went to college.
"I denied myself the fullest extent of my growth as a student because I harbored a secret that I could not reveal and explore in my work," Alpharaoh said, of his early days in the Cypress Theater Arts Department. "Mark [Majarian], never inquiring about anything that I wasn't willing to share, said: 'You never have to reveal anything that you feel would jeopardize you or someone else. The work is yours so long as you can do it independently and outside of the classroom.'"
Alpharaoh says Majarian's advice led him to find ways around the issue without it interfering with his training. Although his theater education wasn't compromised, the struggle to live as an immigrant without documentation continued and motivated him to develop and perform his play in 2017. Since then, he has performed "WET" at venues such as the Lincoln Center in New York City, the Kennedy Center in Washington, D.C., and the Los Angeles Theatre Center.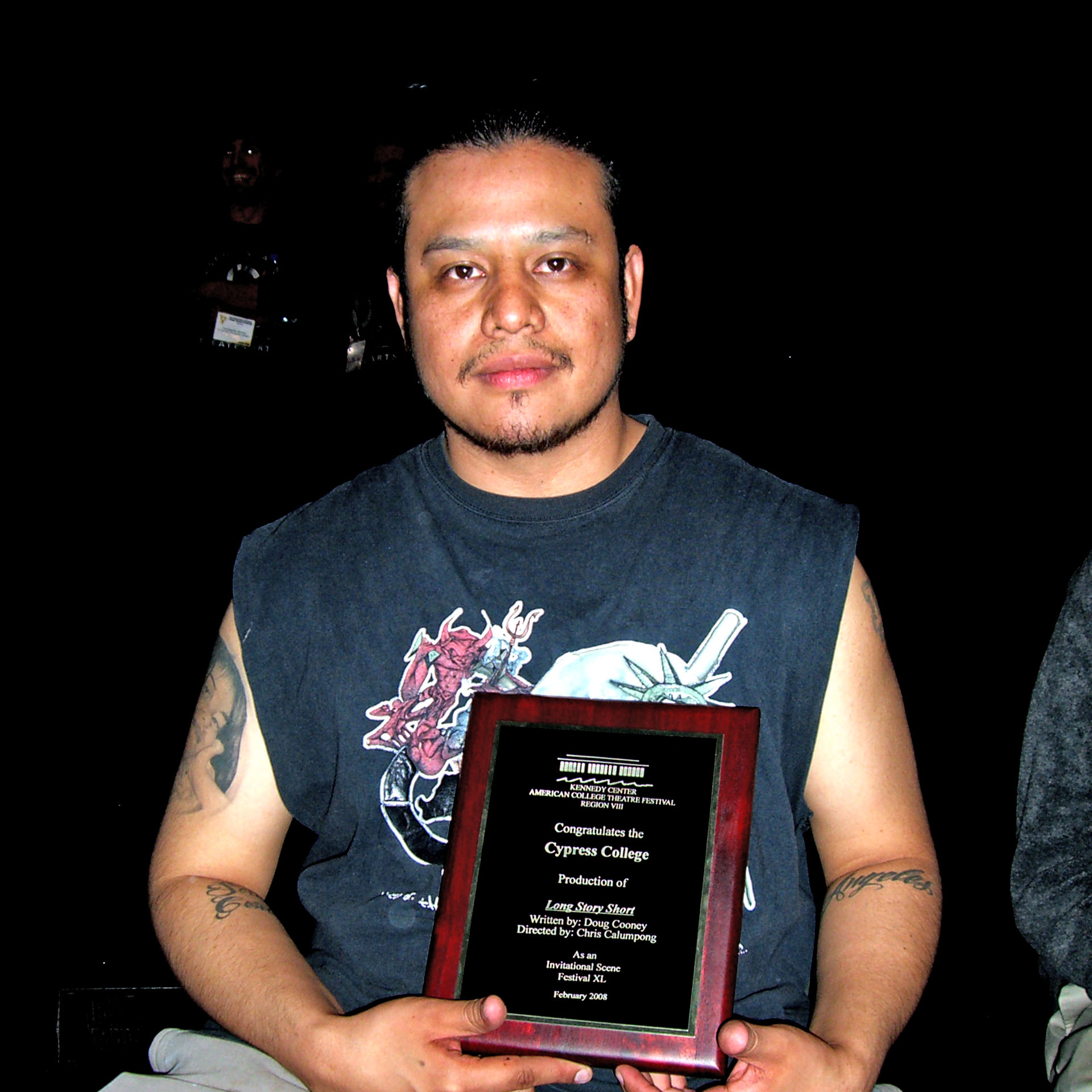 "Alex, from the beginning, brought fire, vulnerability, and a self-created resilience emanating from a challenged childhood," Cypress College Professor Emeritus Majarian said. He taught Alpharoah when he studied theater at Cypress from 2007 to 2011.
"Alex acquired, through his own grit, the craft fundamentals of acting that would give voice to his own individual statement as an actor as well as servicing the plays and playwrights he was learning from."
Alpharaoh will perform in more cities during his upcoming national tour this fall, including local dates. Find more information on where and when he will be performing by visiting DacamentedJourney.com.