Aviation Student Could Set World Record for Youngest Pilot to Fly Solo
A Cypress College student's aviation achievement last week could set a Guinness World Record.
Fourteen-year-old Mohd Shaikhsorab flew solo out of Langley Regional Airport in British Columbia, Canada, July 19, after having only 15.9 hours of flying experience. This makes him the youngest person to independently fly a plane with the least amount of training hours.
A representative from Guinness World Records confirmed that Shaikhsorab's application is under review by the organization's records management team. No one currently holds such a record, according to the representative.
Captain Edilberto Valdez taught both of Shaikhsorab's aviation classes last year – Private Pilot and Flight Simulator Private Pilot – and described him as "very motivated and mature for his age." He wasn't surprised by the news that his student soon might hold a world record.
"We talked a lot about how our training was going to do just that: enable him to solo at the lowest amount of time," Valdez said.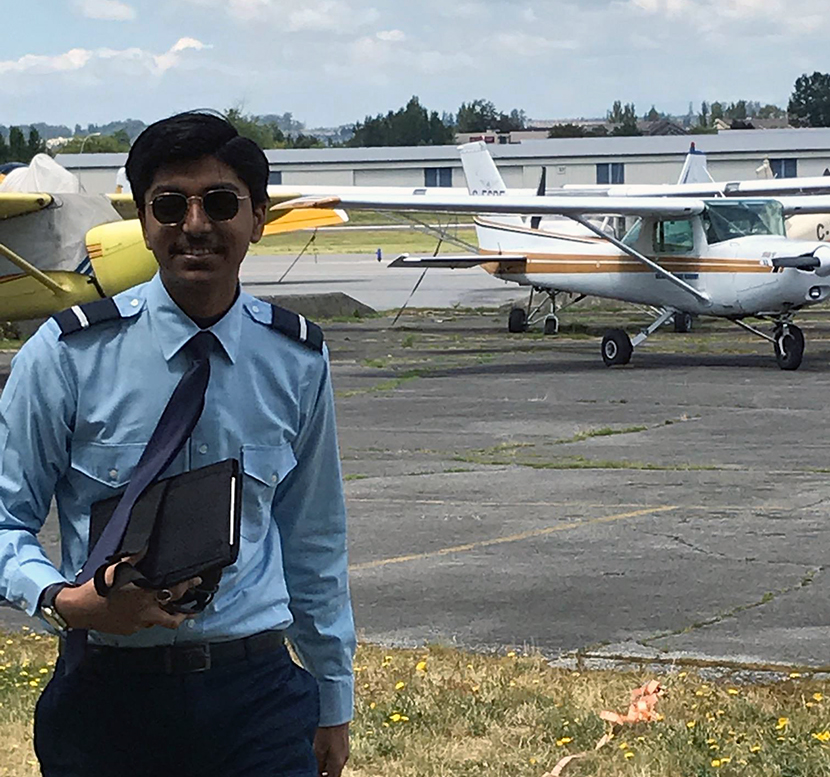 The 15-minute flight went well, despite slightly windy conditions. If Shaikhsorab felt nervous at all, his excitement overrode it.
"It was a kind of cool feeling because no one is on your left seat or right seat to tell you what to do," he said. "I hopped on and the instructor said 'Good luck.' Kind of amazing feeling that I could finally solo on the airplane, by myself."
Shaikhsorab credits his success with the instruction he received at Cypress.
"With 100% confidence, I can say that if it weren't for Ed Valdez I wouldn't have been able to achieve this," he said. "The majority of the credit can go to my instructor."
Shaikhsorab took classes beginning at age 13 and says he knew he could do something incredible with his youth as a factor. In June, he headed to flight school in Canada, where the minimum age for solo flying is 14; in the United States, it's 16.
Processing the world record application can take up to 12 weeks. By that time, the young pilot will be attending fall semester classes, and Cypress College could have a Guinness World Record-holder on campus.