#CYPROUD: Daniel Taylor, Business Administration
Student success comes in many different forms, and Cypress College is proud to recognize and celebrate the variety of paths our students take to achieve their dreams. Whether it's transferring to a four-year institution, or receiving an associate degree or certificate and heading into the workforce, we want all of our students to know we are on this educational journey with them and are pleased to feature distinguished #CYProud students for 2018.
Daniel Taylor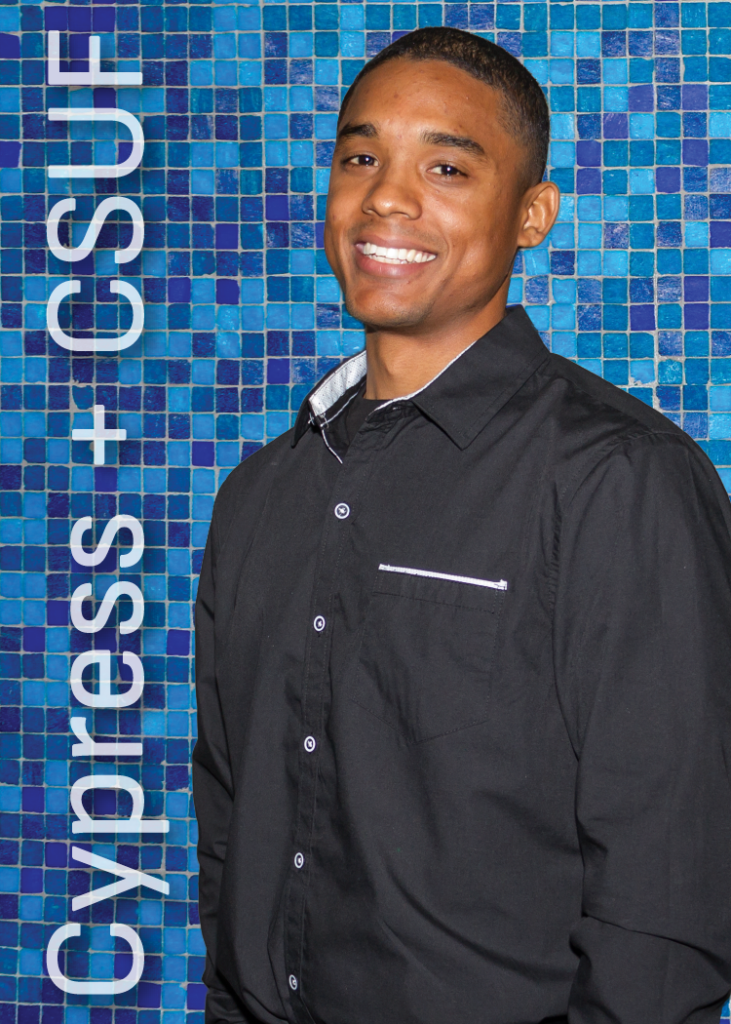 Daniel is a business administration major transferring to Cal State Fullerton following his graduation from Cypress College. A Southern California native, Daniel grew up in a large family and is a first-generation college student. Throughout his time at Cypress, he received a lot of help and support from the EOPS and Guardian Scholars programs. After earning his bachelor's degree, Daniel hopes to start his own business.
Please tell us a little about yourself. Where did you grow up? What are your interests? What is your story?
I grew up half of my life in a small town called Apple Valley, and the other half of my life I spent in a small city called Temecula; both are located in California. I am the first of my family of eight to complete any type of college.
Why did you choose Cypress College?
It is a beautiful college that is composed of students who work to achieve more academically and are focused on transferring to universities. Cypress College is a place where you can learn and study.
What have you been involved in at Cypress College? How has your path unfolded?
I have been involved in EOPS, Guardian Scholars, and even the Honors Program. The programs gave me the guidance and focus to take the classes I needed and pass them.
What are you most passionate about? Why?
I am most passionate about setting an example for my family to follow in my footsteps and achieve greater success.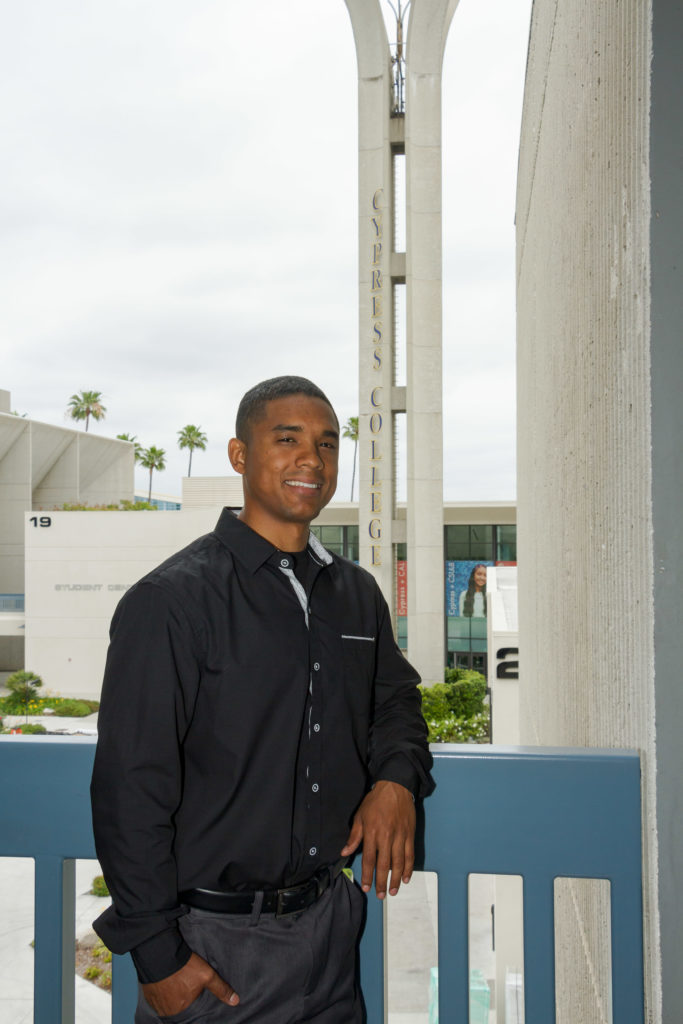 Who are the faculty and staff that have helped you get where you are today?
Many staff members have helped me achieve my academic goals, but two I wish to highlight are Eva Palomares from EOPS and Ashley Berry from Guardian Scholars.
What are your immediate plans after completing your studies at Cypress College (at your transfer institution, in the workforce, etc.)?
To attend Cal State University Fullerton and get a bachelor's degree in entrepreneurship.
What are your long-term goals? What do you aspire to?
I want to own my own business.
What are you most proud of?
Earning my associate degree in business administration.
What one bit of advice would you give to current and future Cypress College students?
Be tough, determined, and resilient, but most of all, have faith and hope in yourself that you can accomplish anything if you have a willing mind to take the first step on your path to success.
Is there anything else you'd like to share?
I love the ducks!