#CYPROUD: Flora Li, Human Services
Student success comes in many different forms, and Cypress College is proud to recognize and celebrate the variety of paths our students take to achieve their dreams. Whether it's transferring to a four-year institution, or receiving an associate degree or certificate and heading into the workforce, we want all of our students to know we are on this educational journey with them and are pleased to feature distinguished #CYProud students for 2018.
Flora Li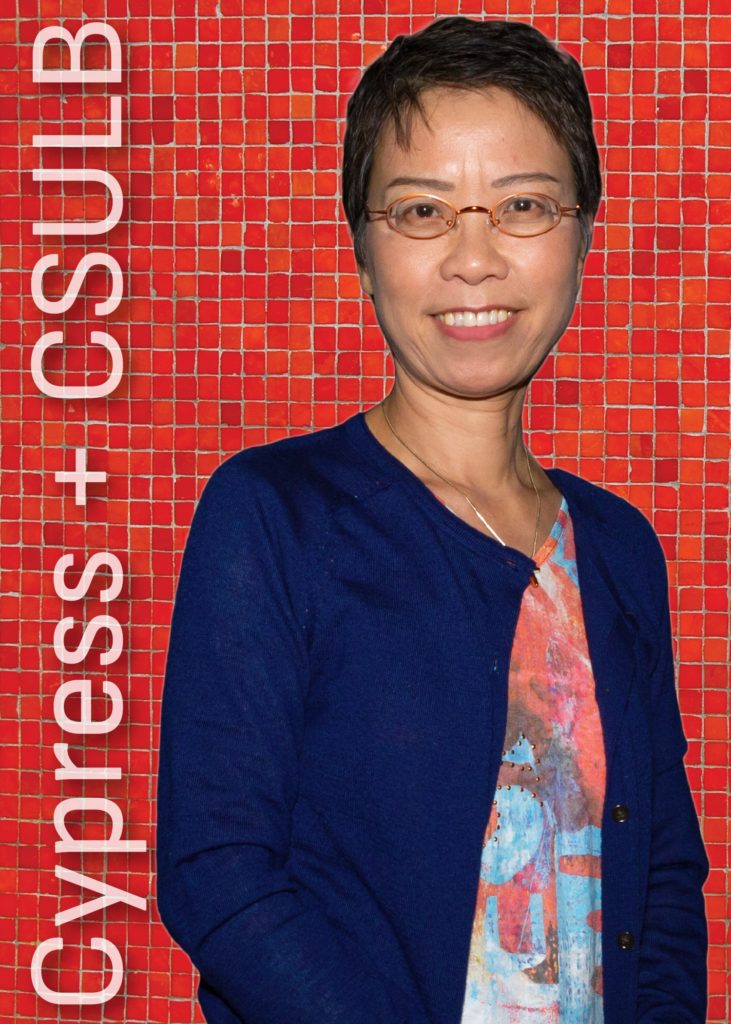 Flora is a human services graduate from Cypress College who will continue her studies at Cal State Long Beach majoring in human development. A native of Hong Kong who moved to the U.S. in 2012, Flora finds great joy helping people live happy, fulfilling lives. She currently volunteers at two caring ministries and hopes to continue helping others by becoming an executive at a non-profit.
Please tell us a little about yourself. Where did you grow up? What are your interests? What is your story?
I was born, raised, and educated in Hong Kong. I lived there until I came to the U.S. in 2012. My interests include reading, hiking, painting, and almost everything related to art. I studied human services as my major at Cypress College and will pursue a bachelor's degree in human development at Cal State University Long Beach starting fall 2018.
Why did you choose Cypress College?
I felt comfortable and relaxed in the campus environment at Cypress College and was pleased with it in addition to its outstanding rating in California. The campus' location is also pretty close to my home, so it kept me from having a hectic commute.
What have you been involved in at Cypress College? How has your path unfolded?
Since I have been volunteering in two separate caring ministries, unfortunately I am not involved in campus activities.
My path unfolded when I worked in Arizona back in 2013. I was at a Christian ministry that provided services, programs, and residence to adults with developmental disabilities. I found great joy in nurturing people to live a happy and fulfilling life.
What are you most passionate about? Why?
I am most passionate about helping people to live a life of fullness. I believe that being happy and healthy is a right; however, it is not the case that people are always viewed fairly and justly. Marginalization and stereotyping still exist in this country. I want to make a difference and prove that every individual deserves to be respected.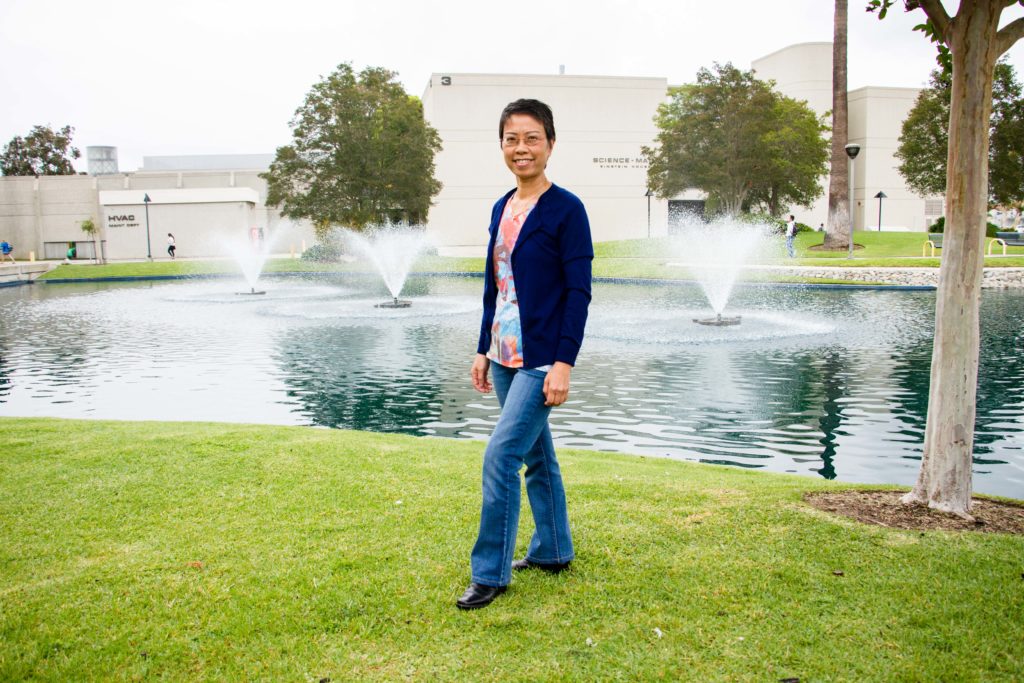 Who are the faculty and staff that have helped you get where you are today?
I am fortunate to have met many wonderful instructors and staff. To name a few, I would especially like to thank ESL instructor Catherine Whitsett. Not only have I seen her passion and skill for teaching, but her humility. I would also like to thank my counselor, Mymy Lam. She has been extremely helpful and unlocks some program complexities for me to make ends meet. Last but not least, I applaud Ly Chang, an evaluator in Admissions and Records. With her professionalism, patience, and down-to-earth demeanor, she guided me to do the right things at the right time.
What are your immediate plans after completing your studies at Cypress College (at your transfer institution, in the workforce, etc.)?
I will transfer to CSU Long Beach in fall 2018 majoring in human development.
What are your long-term goals? What do you aspire to?
My long-term goal is to become an executive in a not-for-profit organization. I wish to help people relate in an ever-evolving society and partner with them to explore their full potential.
What are you most proud of?
I am most proud of being a student over 55 and overcoming the hurdles of studying, maintaining an excellent GPA, and being selected for #CYProud.
What one bit of advice would you give to current and future Cypress College students?
To borrow Paulo Coelho's quote, "Remember your dreams and fight for them. You must know what you want from life. There is just one thing that makes your dream become impossible: the fear of failure."
Is there anything else you'd like to share?
I am fortunate to have chosen Cypress College. It has provided me with an enjoyable and fulfilling campus experience. I also thank God that He guided very wonderful professors, staff members, and friends to me at Cypress College.