My Cypress Story: Mayra Paiz-Asencio
Every person has a story to tell, and Cypress College is excited to share the inspirational, motivational, and aspirational stories from our many students of all walks of life. No matter the path, we accompany each and every one of our students on their educational journeys. Take a walk down the west-side hall of the Humanities Building to explore some of the people who make us a unique community.
We call this project "My Cypress Story."
Hola, me llamo Mayra Paiz-Asencio.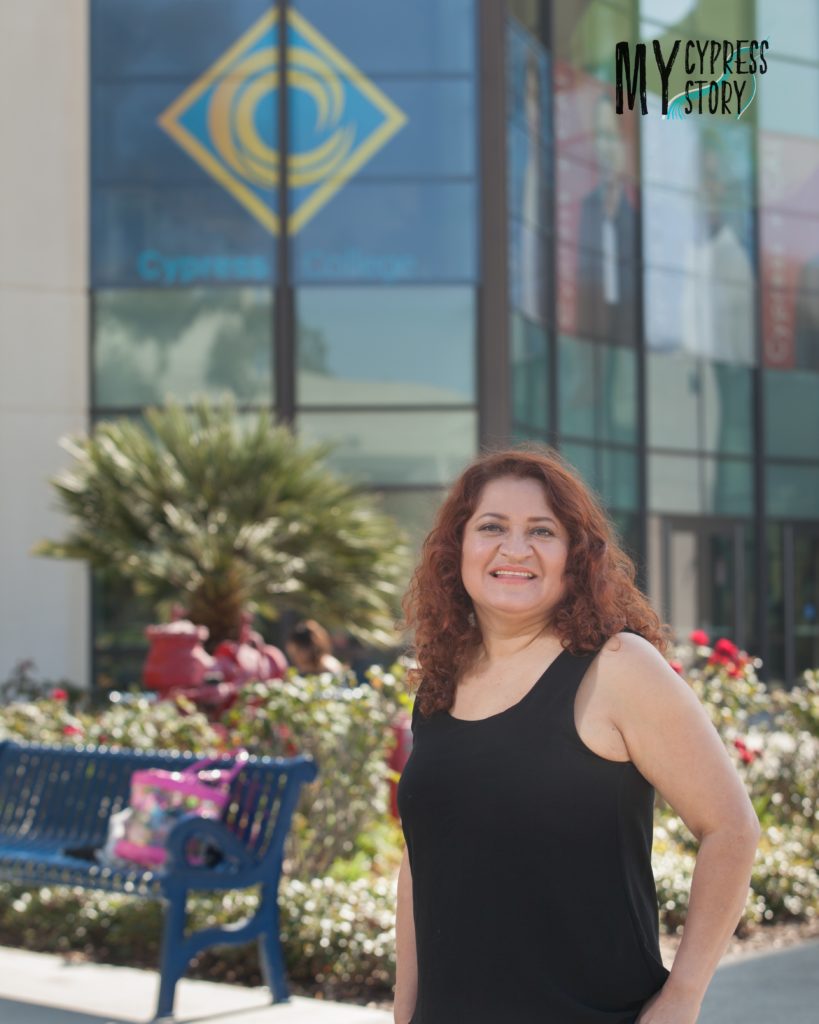 Please tell us a little about yourself. Where did you grow up? What are your interests? What is your story?
I was born and raised in Guatemala City, Guatemala. I first came to the U.S. when I was 16 years old, but I decided to go back home to continue my high school studies. I attended a Canadian school in Guatemala where I started learning English. After finishing high school, I went to a university for a few years, and I also got married and had my first son Marlon. Unfortunately, my husband died after three years of marriage and I decided to live permanently in the U.S. I have lived in Anaheim since then.
As a single mother I needed a job, so I took all my ESL classes at Fullerton College to improve my English skills. I worked for a temporary-job agency for more than half a year, but I was blessed to obtain a permanent job at an electronics company as an accounting clerk in 1999. In 2006, I remarried my current husband, Osmar, and we had our daughter, Melanie.
I learned a lot working in the Accounting Department, and I became a cost accountant in 2007. Working as a cost accountant for more than 10 years, I acquired a lot of experience and responsibilities, but I noticed that my salary did not increase as I wished. I decided to talk to my boss about the possibility of receiving a promotion as a senior cost accountant, but my petition was denied. My boss explained that my knowledge was not at a senior level and that I was not a candidate for a senior cost accountant position because I did not have a bachelor's degree earned in the United States. My heart was broken because I knew how to do all the work; in fact, when the senior cost accountant was absent, I had done all of the job myself.
I spoke to my husband because I was not happy at my job anymore and started to feel a lot of stress. My husband and I decided to prepare ourselves financially to live on one income while I returned to school. In July 2017, I decided to quit my job, and I enrolled in Cypress College for the fall 2017 semester to achieve a higher education.
Why did you choose Cypress College and how is being a student here helping you achieve your goals?
I chose Cypress College because it offers a convenient location as it is close to my home and my daughter's school. Also, I can carpool with my oldest son, who also attends Cypress College. I feel grateful that we both were able to find competitive education plans.
What do you like most about being a Cypress College student?
Cypress College was always my dream. It feels like a home to me. I knew this was my starting point, and I love how much support there is for all of us who have started a new journey.
What have you been involved in at Cypress College? How has your path unfolded and who are the faculty and staff who have helped you along that path?
Due to the many extra hours my husband works during the week to support our family, all after-school activities and household activities fall on my shoulders. As a full-time student, I am extremely busy, so I do not have time for extra-curricular activities at Cypress College at the moment. However, I am active in my church, and I encourage my friends and family members to teach our kids to practice our beliefs.
Since this is my second semester at Cypress College, I haven't had the opportunity to meet a lot of the professors here, but I would like to mention Maha Afra, my multicultural dance in the U.S. professor, and Jessica Puma, my Spanish professor for providing me with a lot of motivation and support.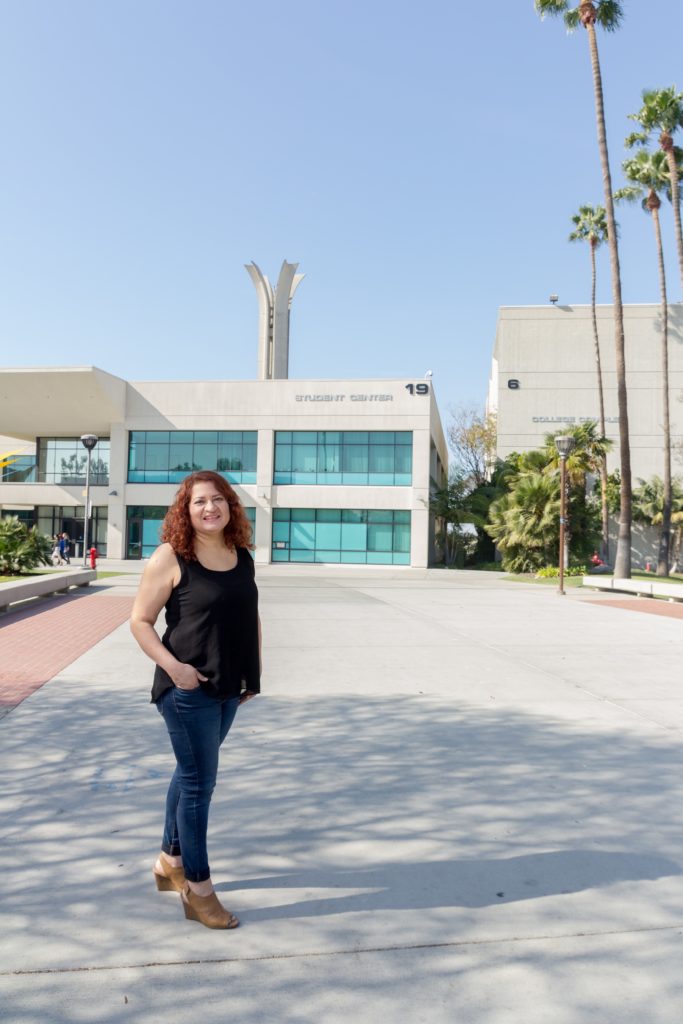 What has been the most difficult part of being a college student? How have you dealt with that?
The most difficult part of being a college student is learning how to manage my time to be as productive as possible. I am a full-time student taking 16 units, but I also have two kids, a husband, and a house to keep moving forward.
What are your long-term goals? What do you aspire to?
I aspire to obtain my associate degree and transfer to California State University, Fullerton for a bachelor's degree in business administration, as well as open a family business.
What are you most proud of?
I am proud of having made the decision and taken the steps to return to school for a better future. I am proud to be a daughter of an immigrant. I am proud of being the first generation in my family that attends college. I am proud of who I am now, and I am I proud to prove to others it can be done.
What one bit of advice would you give to current and future Cypress College students?
Take advantage of everything Cypress College has to offer. Do not be afraid to ask for help in any matter because there are people out there who are willing to help others.