#CYProud: Phuoc Vo, Culinary Arts
Student success comes in many different forms, and Cypress College is proud to recognize and celebrate the variety of paths our students take to achieve their dreams. Whether it's transferring to a four-year institution, or receiving an associate degree or certificate and heading into the workforce, we are pleased to feature distinguished #CYProud students for 2017.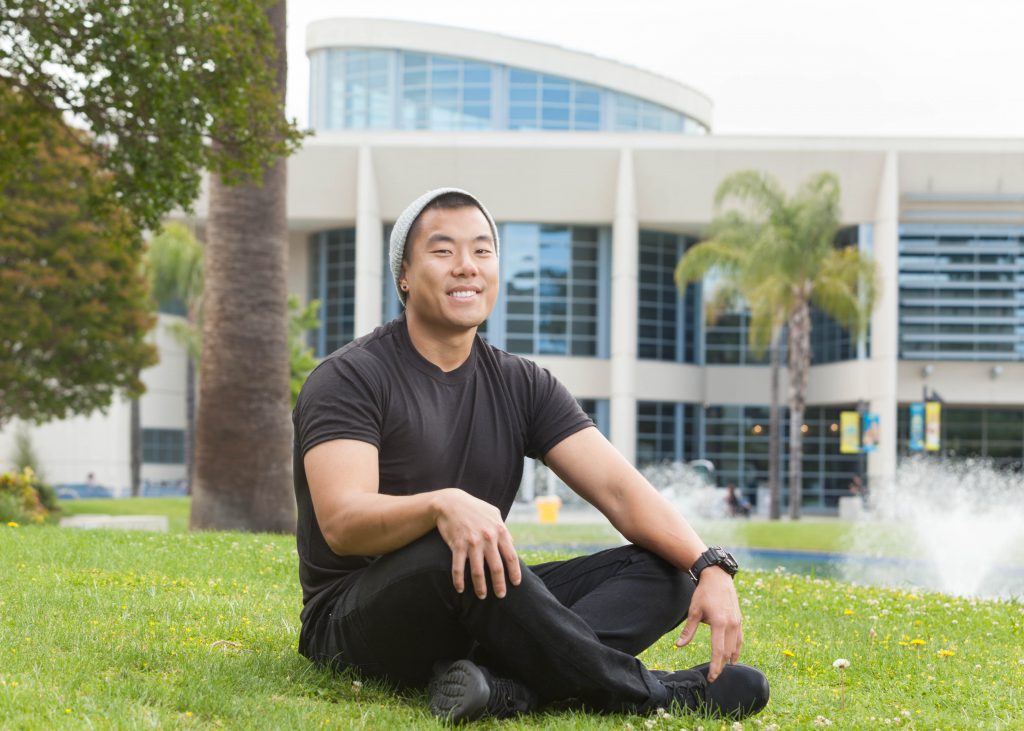 Phuoc Vo
Cypress + Culinary
Vo is a culinary arts major joining the Marriott Voyage Global Leadership Development Program following his graduation from Cypress College. He was the top choice in the nation for the program, which prepares participants for hospitality and culinary management positions, and will start working at the JW Marriott Desert Hot Spring this summer.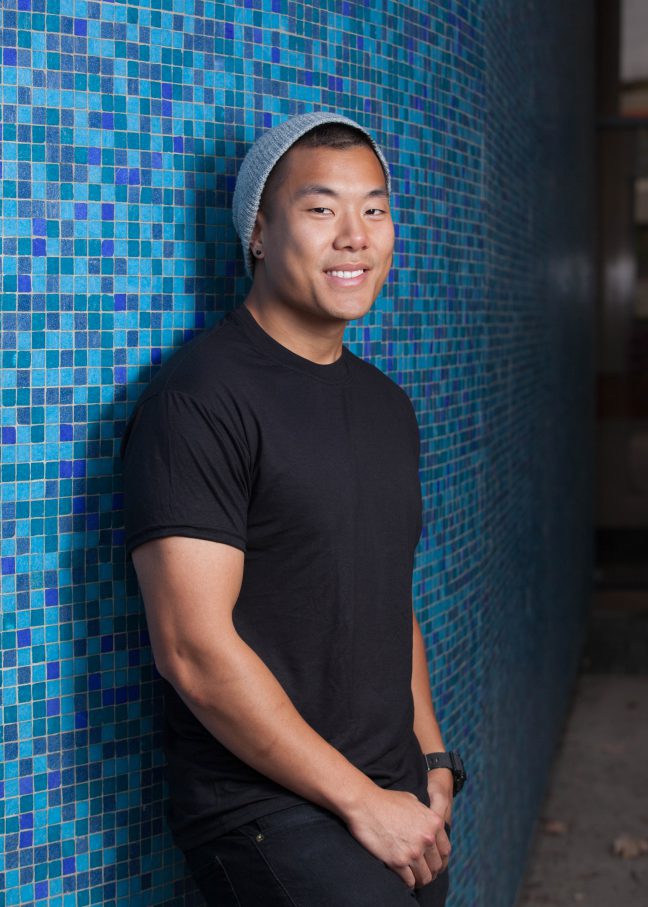 Please tell us a little about yourself. Where did you grow up? What are your interests? What is your story?
I was born and raised in Orange County. I was always fascinated by food and how new trends are constantly evolving cooking and plating techniques. I originally went to the University of California, Santa Barbara for pharmacy, but once I actually started working in a pharmacy, I quickly realized that it wasn't for me. After I graduated in 2015, I returned to Orange County and heard about the Cypress College School of Culinary Arts and Hospitality Management program. From then on, I decided to pursue my passion in culinary and enrolled in the program.
Why did you choose Cypress College?
I chose Cypress College because of the good student-to-faculty ratio and small classroom settings. In these classroom sizes, you are treated like a student and not just another number. I was able to build a great student-faculty relationship, which is very difficult to do in larger institutions like the UCs and CSUs. Cypress College was also an affordable option that fit my budget perfectly.
What have you been involved in at Cypress College? How has your path unfolded?
As a part of the Special Events class, I served as the supervising chef for Cypress College School of Culinary Arts and Hospitality Management Program Advisory Board Meeting and Career Fair of Spring 2017. In this leadership role, I facilitated communication among the student body while executing a luncheon for our hospitality employer partners.
What are you most passionate about? Why?
I am most passionate about cooking and creating new dishes for others. There's just something about seeing the smiles on people's faces as they enjoy the food I make. The sense of satisfaction I get is indescribable and something I always look forward to.
Who are the faculty and staff that have helped you get where you are today?
Lisa Clark, the department coordinator and professor of hospitality management, is someone who is genuinely passionate about hospitality and dedicated to her students. She has always supported me and pushed me past my limits to challenge and develop me.
Chef Jeremy Peters always nurtured my curiosity and pushed me to be creative by allowing me to experiment in class. If I wanted to try something new with a dish and he didn't have the equipment, he would try his best to get it.
Chef Stephanie Rosati pushed me through Baking I and Garde Manger. She has high expectations of me, which pushed me to constantly improve myself to deliver.
Chef Tracey Heine is the backbone of our program and is always around, ready to give tips and tricks on how to improve my dish or how to be more efficient.
Although Chef Amanda Gargano just joined this semester, we were able to connect through our shared interest in food. She inspires me to stay up to date on food trends and learn from them to boost my creativity.
What are your immediate plans after completing your studies at Cypress College (at your transfer institution, in the workforce, etc.)?
After I graduate from Cypress College, I will be joining the Marriott International team as a Culinary Voyager. I will be immersed in their culture built on putting people first and constantly pursuing excellence during a one-year internship at the JW Marriott in Palm Desert. I will get hands-on training and learn about managerial responsibilities from the property's executive chef and team.
What are your long-term goals? What do you aspire to?
My long-term goal is to become an executive chef of my own restaurant where I can pass on the knowledge I picked up through the years and bring out the potential in others.
What are you most proud of?
I am most proud of representing Cypress College at the Marriott International Voyager Program final interviews. This was the first year that Marriott decided to partner with a community college and I was lucky to receive the honor of being the best of 20 culinary students across the United States applying for this internship. I astounded recruiters and chefs with the plate I presented to them, and I strongly believe I've opened a world of possibilities for students majoring in culinary arts and hospitality in community colleges.
What one bit of advice would you give to current and future Cypress College students?
Enjoy your time at school and network with as many students and faculty as possible because you never know where that can get you. Most importantly, always stay humble in your endeavors.
Is there anything else you'd like to share?
This is a quote that I live by and keeps me going. Whenever I feel like I'm in a rut, I remind myself of this quote and it gets me out of it.
"Pain is temporary. It may last a minute, or an hour, or a day, or a year, but eventually it will subside and something else will take its place. If I quit, however, it lasts forever." – Lance Armstrong
Save
Save
Save