#CYProud: Kimberly Worl, Mortuary Science
Student success comes in many different forms, and Cypress College is proud to recognize and celebrate the variety of paths our students take to achieve their dreams. Whether it's transferring to a four-year institution, or receiving an associate degree or certificate and heading into the workforce, we are pleased to feature distinguished #CYProud students for 2017.
Kimberly Worl
Cypress + Mortuary Science
Worl is a mortuary science major looking to become a funeral director and embalmer following her graduation from Cypress College. She is a top-15 scholarship recipient from Service Corporation International, the largest funeral service provider in the country, and the first Cypress College student to receive the scholarship. She recently passed the state exam for her funeral director license and will take the state exam for her embalming license this summer.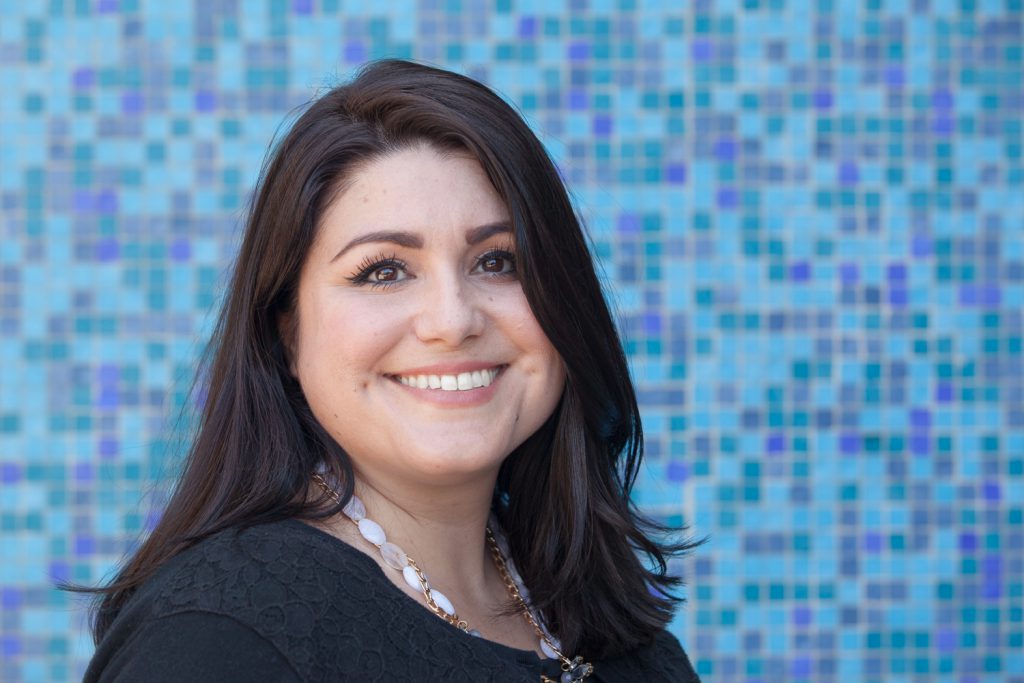 Please tell us a little about yourself. Where did you grow up? What are your interests? What is your story?
I grew up in south Orange County and attended high school in Mission Viejo. When I was little, I used to say I wanted to dig up bones, and most of the books I read came from the true crime section of the bookstore. My plans to pursue work in forensic anthropology came to a halt while attending Golden West College. I was elected president of Circle K and from there I met a funeral home owner through Kiwanis International. I learned that being a licensed embalmer could lead to a career at the coroner's office. Something just tugged at me and the only thing I could think of was getting a job at a funeral home.
I landed a six-nights-a-week on-call position, which entailed driving to a person's location of death and transferring the deceased to the funeral home. During the day I worked a normal desk job and attended night classes. Soon, desk work became meaningless and I asked for a full-time position at the funeral home. I was very fortunate to have them sponsor my embalming apprenticeship, as well. Time flew by and I dedicated nine years to the profession before I finally got the courage to resign and dive into the rigorous Mortuary Science Program at Cypress College to obtain my degree.
Why did you choose Cypress College?
Cypress College is one of two schools in California that offers a Mortuary Science degree. The other school is located in Sacramento. Despite the fact that Cypress College was an obvious choice as far as distance is concerned, I fell in love with the campus while taking general education classes. Every single faculty member I have come in contact with is outstanding.
What have you been involved in at Cypress College? How has your path unfolded?
The Mortuary Science Program is nothing like anything I have ever experienced. In order to be successful, you must be active. By being active, I mean showing up every day, being engaged in each lecture, and being supportive of your cohorts. It is truly a team effort and we all help each other throughout the process.
I learned the hard way that sometimes your mind will get the best of you. I remember the first day of orientation, I was looking at the class load and thinking, "I can't do this." It hit me hard when I realized that I was my biggest obstacle. Since then, I have gained more confidence in myself, having faced what I had been putting off for all those years. I have so many opportunities that are opening up for me that I otherwise would not have had. I work hard, but I also owe my success to the amazing support system I have here. I just hope I can be an example to other students who are coming back after a long break. I want everyone to know, it is better late than never.
What are you most passionate about? Why?
I am absolutely passionate about the funeral service profession. It is an interesting line of work because it incorporates so many different aspects, including sociology, psychology, chemistry, anatomy, business, and law. There is never a dull moment. I know why I gravitated toward this career and it is not because I was curious about death as a child. It is because I live for helping others.
Who are the faculty and staff that have helped you get where you are today?
First I want to recognize Armando Garcia, who is a partnership counselor at the Cypress College School of Continuing Education. If it was not for Armando, I would have been lost when I got back to school. He was the one who counseled me through Math Co-Lab, which put me on a fast path to get to where I needed to be to apply for the Mortuary Science Program. I am forever grateful for his help and encouragement.
Second, I want to recognize the amazing faculty of the Mortuary Science Program:
Prof. Glenn Bower, for never letting your class be silent and always engaging us;
Lori Collins, for your care, patience, and encouragement in the embalming lab;
Dr. de la Cruz, for your uninhibited enthusiasm for chemistry and embalming;
Prof. Jolena Grande, for always keeping us on our toes and pushing us to do our best;
Prof. "Mac", for your amazing talents in restorative art and for being my mentor; and
Stephen Nichols, for your tireless dedication to our success.
What are your immediate plans after completing your studies at Cypress College (at your transfer institution, in the workforce, etc.)?
I just passed the state written examination for my funeral director license. I plan on taking the written examination to obtain my embalming license this summer. My goal is to be working as a licensed funeral director and embalmer by August. I already have funeral homes reaching out to me about work after graduation. The funeral profession in California is a small corner of the world. Everyone knows everyone and Cypress College is the place to be for Mortuary Science. So many opportunities will open up for you here.
What are your long-term goals? What do you aspire to?
I would like to continue my education to obtain a bachelor's degree and eventually my master's degree. I would love to go full circle and come back to Cypress College to teach in the Mortuary Science Program.
What are you most proud of?
I am honored to have been selected as a top-15 scholarship recipient for Service Corporation International, the largest funeral service provider in the U.S. Being in the top 15, I was flown to Houston, TX for a two-day event, one of which included three rounds of panel interviews. We were coached on our resumes and networked with over 30 SCI representatives, including recruiters to help place us in a funeral home after graduation. I am the first student from Cypress College to receive this scholarship, so it was a great feeling to be able to represent our school.
What one bit of advice would you give to current and future Cypress College students?
Try not to compare yourself to others. Your success is your own. Go at your own pace. If you feel discouraged, reach out to a faculty member. Lastly, please ENJOY the process because it will be over before you know it!