Cypress Alum on the Food Network
Update: 9/24/15 – GDBros had a great run on the Food Network's "The Great Food Race."
In their own words:
Wow, what an experience! Nothing like traveling the road with the best crew in the world, doing what you love. When you look outside that window, and there's a huge line outside waiting to try your food, you get this pump of adrenaline. There's no better feeling knowing you put a smile on their face after watching them take that first bite. Never did we ever think we'd be on @foodnetwork: The Great Food Truck Race. Each city welcomed us with open arms, and we made friendships that will last a lifetime. We wanted to make Orange County, CA proud, and although we didn't take it home, we wanted to thank each and every single one of you from the bottom of our hearts. With your love and support, we were able to make it as far as we did. Most definitely the experience of a lifetime. It's been a great ride so far, but this is only the beginning. (Photos: Photos: @gdbroburger)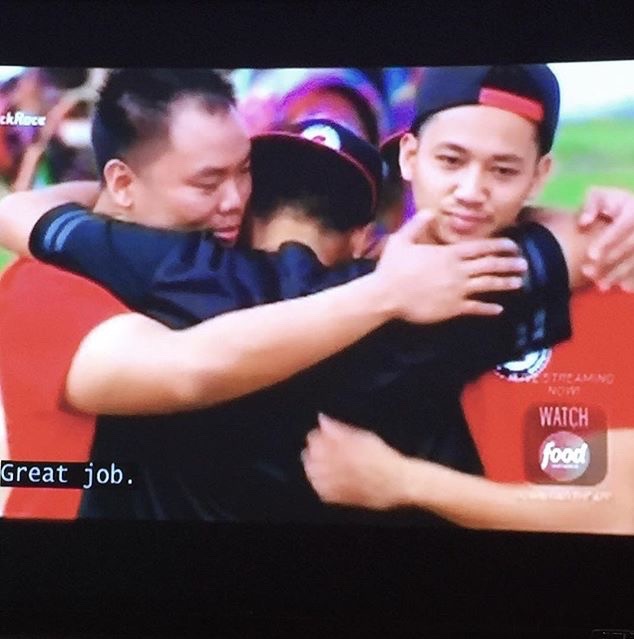 Although they're no longer on the Food Network, they are close by in the O.C. – in a newly inaugurated brick and mortar locale.  Visit them at 2321 E 4th St. Santa Ana, CA 92705.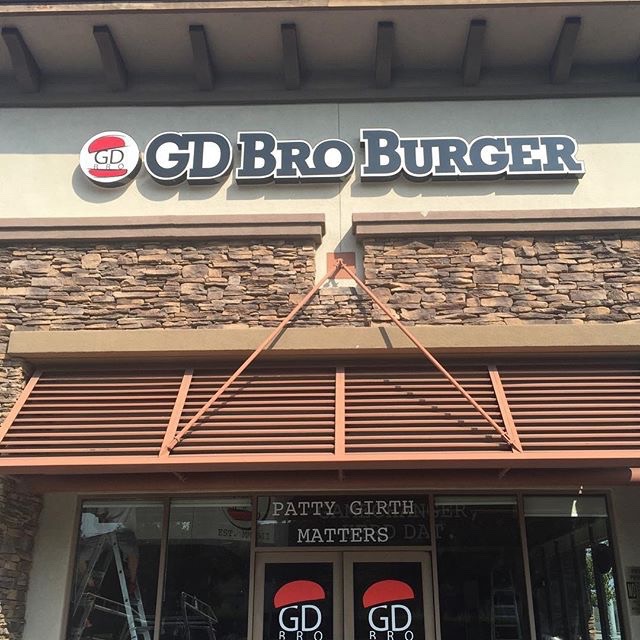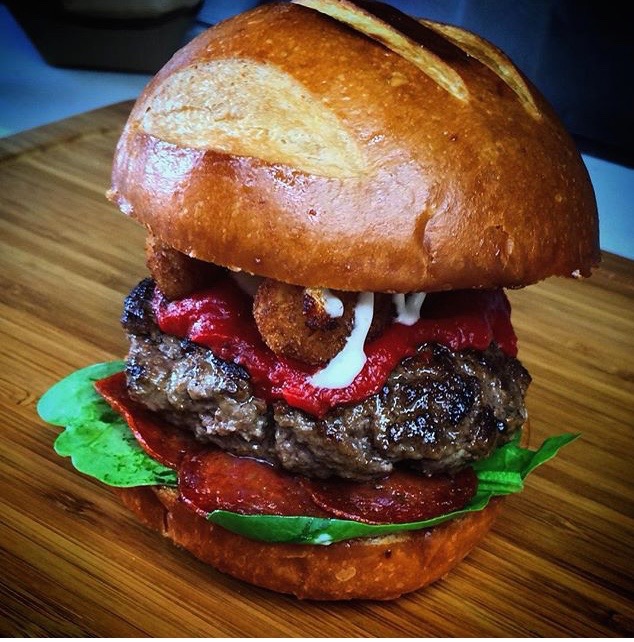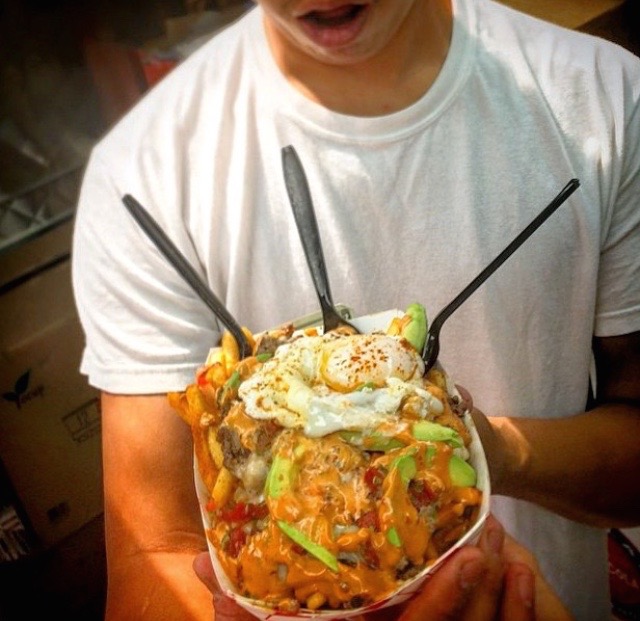 __________
Travel Route #66 with one of our own! Cypress College Hotel, Restaurant & Culinary Arts student and CSULB Hospitality Management alum Geoffrey Manila is competing for a $50,000 cash prize on the Food Network's Great Food Truck Race! Geoffrey and his GD Bro Tuck team – friends Kevin and Mark – kicked off the show's sixth season premiere in Santa Monica. In the weeks ahead they will compete against seven other professional food truck entrepreneurs along 2,500 action-packed miles in an effort to be part of the grand finale in Chicago. In order to make it that far, they will have to face a number of challenges that test their resolve as a mobile business. We've already heard news that their signature "globally delicious stuffed burgers" are a hit. Show your support; vote for them in the Fan Poll. Way to represent, and best of luck Geoffrey, Kevin and Mark! All images courtesy of the Food Network's Great Food Truck Race.
Vote for Geoffrey Manila on the Food Network!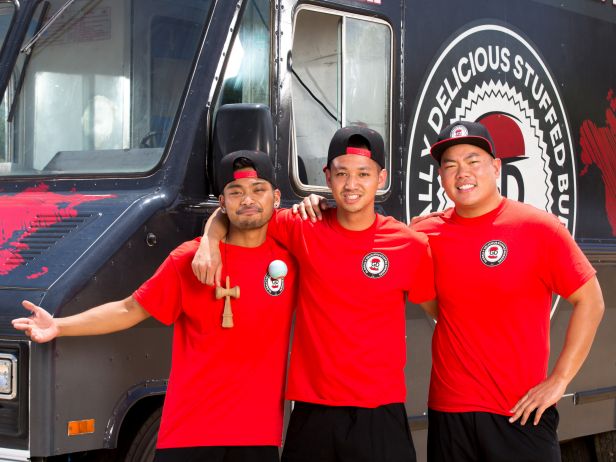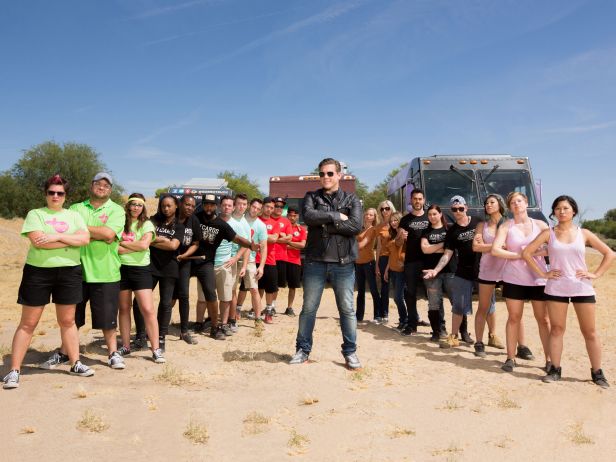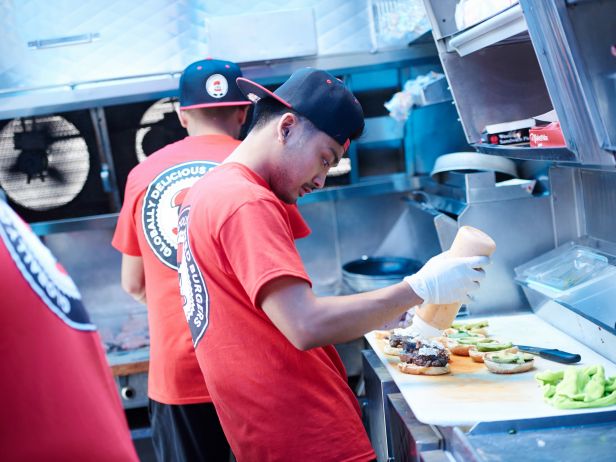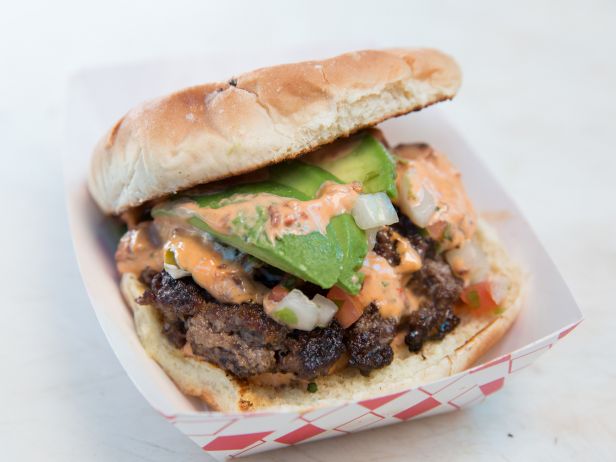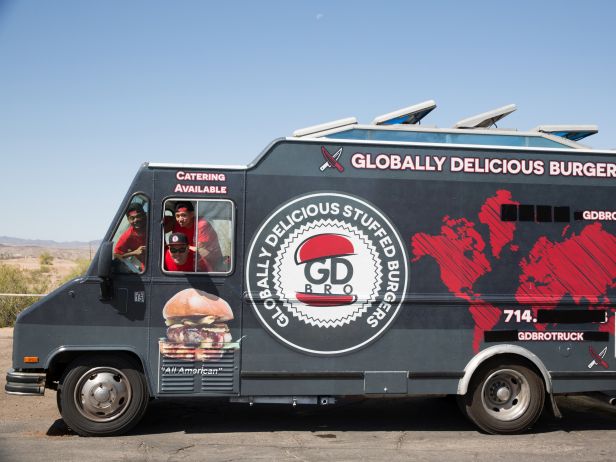 Images courtesy of the Food Network's Great Food Truck Race.