SEMA Holds 2nd Annual Auto Event for Cypress College Students

Cypress College hosted its second annual SEMA (Specialty Equipment Manufacturers Association) Career Day event today. SEMA Career Day is intended to inform students of alternatives in the Automotive Technology and Transportation industries of opportunities extending beyond traditional auto tech skills. The event also focused on attracting women to these careers.
This year's event also engaged participation from the college's Marketing, Management, Art and Computer Graphics, and Photography programs, along with the Automotive Technology and Auto Collision Repair departments.
The event, with ran from 9 a.m.-2 p.m., featured a host of prominent speakers from the industry who presented about the diversity of careers in the automotive aftermarket. Students from the automotive, business, and arts programs participated in educational sessions geared towards specific career paths.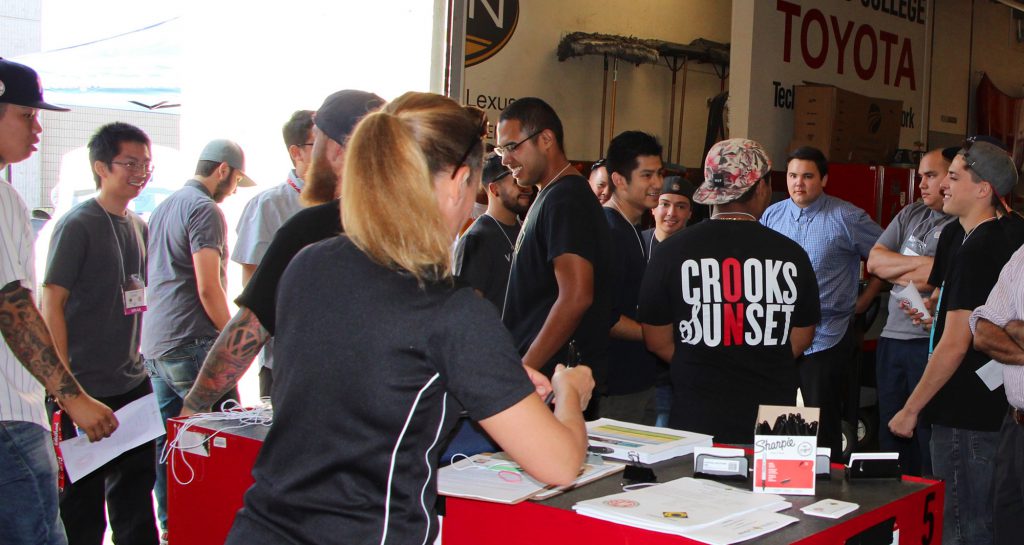 Presenters:
Randy Lorentzen, Planet-R Inc. Photography
Theresa Contreras, L&G Enterprises, Designer & Painter
Matt Gamble, Edelbrock, Engineer
Max Grundy, MaxGrundy.com, Art & Design
Von Hot Rod, Pin stripping and Merchandising
Erin Gilhuly, Toyota Motor Sales, Project Administrator
Melanie White, Hellwig Products, Vice President
Tracie Nunez, PWA President,
Jim Liaw, Formula Drift, President/Co-founder, Motorsports and Promotion
Myles Kovacs, DUB, President/Co-founder, Publishing
Dan Kahn, Kahn Media, President, Public Relations